Webinar: End of Year Event
Victoria (AU)
Webinar: End of Year Event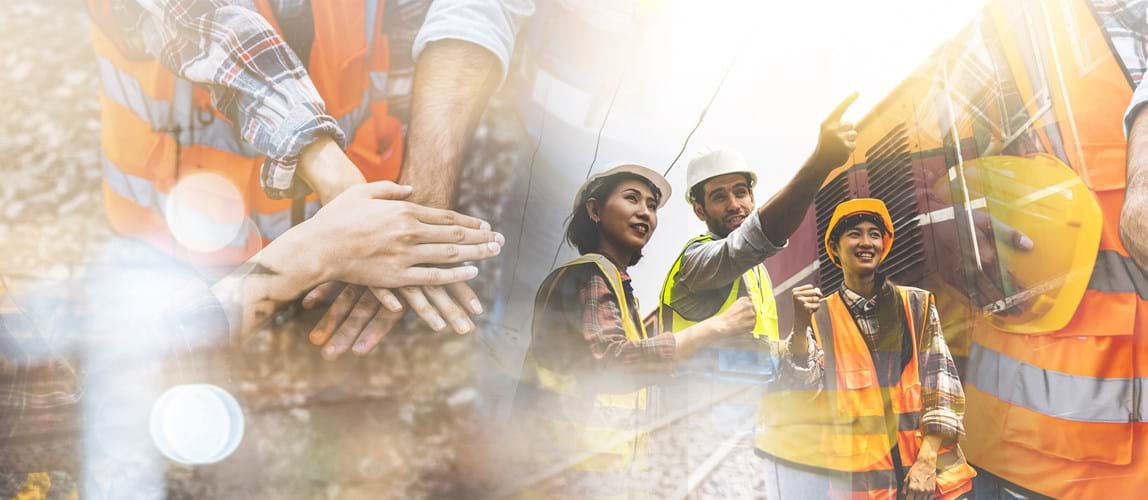 Date From

7th December 2021

Date To

7th December 2021

Price

Free of charge, open to all.

Location

Online: 18:00 AEDT. Duration: 1 hour 30 minutes.
Overview
JVCEC would like to invite you to their end of year event. Whilst this year's event is online, we have retained many of the elements of our usual end of year activity and will feature an opportunity for networking, a talk from a fascinating speaker, introduction of next year's committee and presentation of the penultimate year student prizes.  
In order to retain the typical celebratory feel of this event, we hope that you will select a picture for your online background using the theme that represents either a pivotal moment in your career or pivotal moment in chemical engineering in the past 100 years. Next year will be the centenary celebration of IChemE, which will coincide with Melbourne hosting Chemeca. 
Feel free to bring your own drinks and snacks for the event.     
Beyond the Curriculum: Where teaching and learning meet society 
We face a wide range of global sustainability challenges that the field of chemical and biological engineering is well positioned to address. Universities play an important role in training engineers; however, training is not sufficient to meet society's challenges. We must also foster creativity, innovation, entrepreneurship and an open-minded approach to life-long learning. Unfortunately, many of our educational practices, meant to demonstrate our students have achieved key competencies, drill students in closed-ended problems and scenarios with a "right" solution and instead foster a reliance on pat solutions and conventional thinking.
How we do break free from curricular shackles and educate the chemical and biological engineers we so desperately need?
Dr Banaszak Holl will share the Monash Chemical and Biological Engineering Department's journey as they worked to address the opportunities and challenges since 2018. The story will be rather personal, the 2018 date is selected for no better reason than that is when he started as Head of Department for Chemical Engineering at Monash. Sharing the stories of their students, he hopes to give a flavour of how they are working beyond the curriculum to educate a new generation of engineers.
Speaker
Mark Banaszak Holl, Head of the Department of Chemical and Biological Engineering, Monash University
Mark is Professor and Head of the Department of Chemical and Biological Engineering, Faculty of Engineering, Monash University, Australia. He received his BS (1986) from the University of Chicago and PhD (1991) from Cornell University. He was a post-doctoral associate at the IBM TJ Watson Research laboratory (1992). He was an assistant professor at Brown University (1992–1995) prior to joining the University of Michigan (1995–2017) were he was Professor of Chemistry, Biomedical Engineering, and Macromolecular Science and Engineering. He served as Associate Vice-President for Research (2009–2012) and Director of Macromolecular Science and Engineering (2015–2017).
His research interests focus on synthetic (polymer) and natural (bone, ligament, protein) materials, including as a function of their behavior in dynamic biological processes. Research projects include work in polymer synthesis, characterisation, depolymerisation, and environmental impacts and remediation; gene and drug delivery; development of crisis, point-of-trauma diagnostics; bone and ligament structure as a function of disease and drug treatment (osteoporosis, osteogenesis imperfecta, anterior cruciate ligament failure).
Time
18:00–19:30 AEDT.
About the JVCEC
The Joint Victorian Chemical Engineering Committee (JVCEC) includes representatives from IChemE, Engineers Australia (Victorian Branch of Chemical College) and other related organisations. The JVCEC organises seminars, presentations and plant visits that are intended to be of interest to the chemical engineering community in Victoria. These events present an excellent opportunity for professional development for chemical engineers in Victoria as well as meet a wide range of contacts. The JVCEC also organises and co-sponsors events with a range of other engineering discipline and interest groups. 
We look forward to seeing you there!
---
Back to events