Best Technical Presentation of the Ye...
Hull and Humber (UK)
Best Technical Presentation of the Year 2019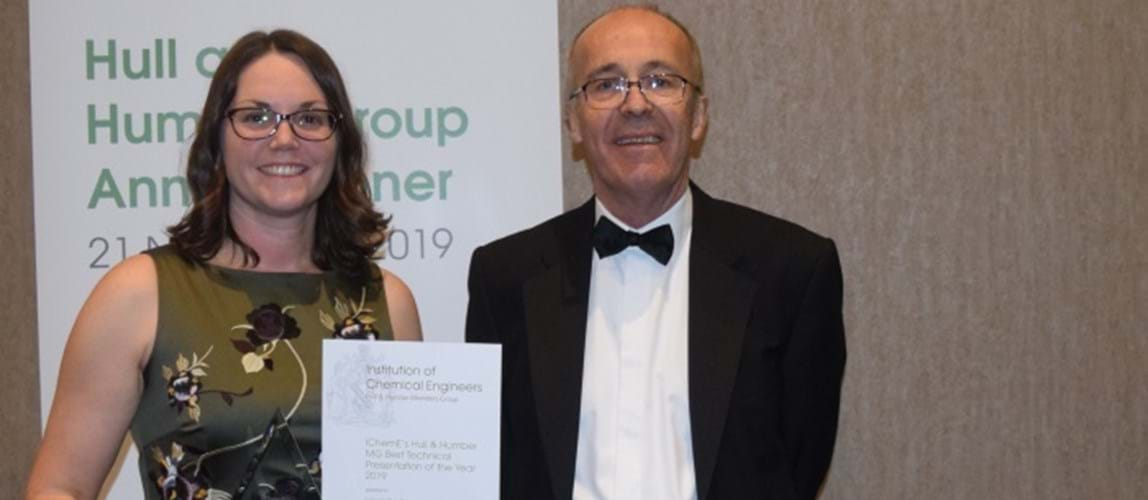 28th November 2019
Three chemical engineers and one organisation have been recognised by the Institution of Chemical Engineers (IChemE) Hull & Humber Members Group for their contributions to the local community and industry.
Laura Castley, Philip Rubini, Elicia Bones and BP Chemicals were presented with their awards at the Group's 2019 Annual Dinner, held at the Doubletree by Hilton Hull Thursday (21 November).
Castley, Process Engineering Technical Authority at CSL, was awarded the Best Technical Presentation. Her presentation on The Realities of Alarm Rationalisation for an Operating Plant shared some experiences, and realities, of carrying out alarm management and rationalisation on a plant that is already in operation. She drew from her experience of leading alarm management and rationalisation at CSL.
"I am delighted to win this award, and from the questions asked at my presentation I believe the talk was helpful to a number of engineers in the local area." Said Castley.
Sander van den Ban, Head of Formulation Sciences at RB, was the guest speaker at the event and the awards were presented and sponsored by px group and On Line Design Engineering.
---
Back to group news