1st June 2022 - Carbon Capture Pilot...
London and South East Coast Young (UK)
Carbon Capture Pilot Plant Tour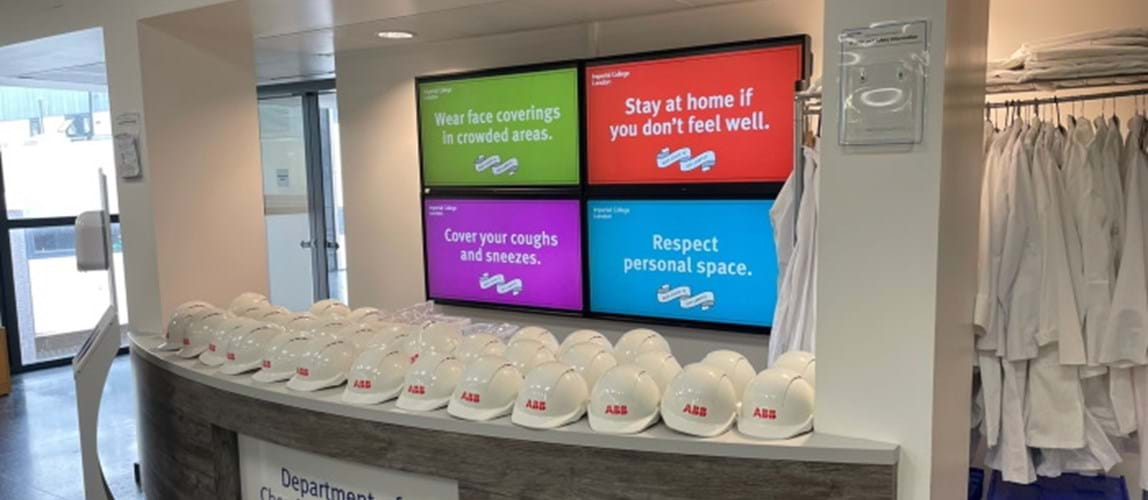 6th June 2022
On 1 June 2022 the YMF LSEC organised the first in-person event after the COVID-pandemic. The event combined a tour of the Carbon Capture Pilot Plant and ABB Control Room in Imperial College London and a VR experience on fluid dynamics.
The tour was guided by Colin Hale and Lyes Kahouadji. There were more than 20 attendees from various sectors, both industrial and academic, who had the chance to visit the Carbon Capture Pilot Plant and ABB Control Room, as well as participate in a simulated emergency scenario. There were several questions regarding the operating conditions and design stages, following a lecture by Colin Hale. The participants also had the chance to explore different scenarios in fluid dynamics through a VR experience as designed by a team of researchers from the Department of Chemical Engineering and demonstrated by Lyes Kahouadji.
Special thanks to Colin Hale, Lyes Kahouadji, Maria Kalli, Ruben Altamirano, Guilherme Pizarro Werner, Natali Yaqoob and Loïc Chagot.
If you are a young chemical engineer, an undergraduate, master or postgraduate chemical engineering student based in the London and South East area, please join our group to receive more information about our next events or follow us on Twitter @YMFLSE or LinkedIn.
---
Back to group news