London and South East Coast Young (UK)
Industry Insights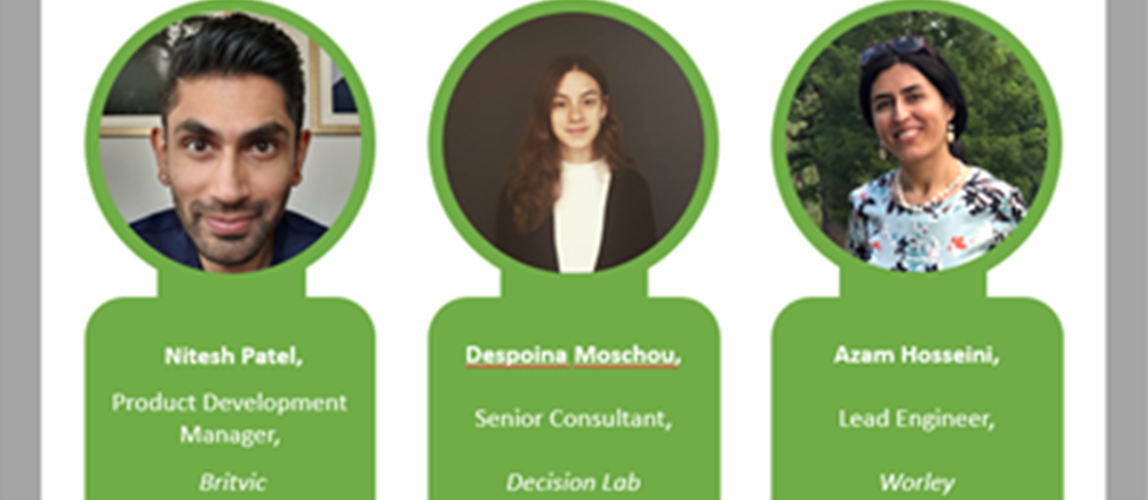 15th December 2021
On Thursday 23 November, the IChemE London & South-East Young Members Group hosted an Industry Insights event. This webinar hosted three speakers: Nitesh Patel, Despoina Moschou, and Azam Hosseini; all of whom have a Chemical Engineering background but have gone on to have diverse and exciting career paths
The event consisted of each speaker sharing insights of their experiences from graduation all the way to their current role in Industry.
The event's first speaker Nitesh Patel provided great insights into both his personal and professional life starting from his graduation from Aston University to his early career in AkzoNobel, then finally to the exciting product launches he has worked on at his current position as a Product Development Manager at Britvic. Nitesh shared the benefits he gained as an undergraduate during his year-long industrial placement at Reckitt Benckiser and recommended undergraduates to take a similar placement opportunity if available to them. Nitesh also showcased the range of roles he undertook during his seven years at AkzoNobel including; Material Planner, R&D Chemist, Project Engineer, and Project Manager – all of which highlighted the broad range of opportunities available to a Chemical Engineer in just one company alone.
The event's second speaker was Despoina Moschou, who shared how she used skills developed during her Chemical Engineering education to transition into a career in Data Science. Despoina also shared some of the key aspects of her current work as a Senior Consultant at Decision Lab UK, ranging from technical tasks such as coding and model development to the business development side which centered around proposal writing and client engagement. Despoina concluded her presentation by covering some of the key work she is currently involved with including developing an engine that optimises pallet packing, item handling and lorry loading, to developing a network capacity expansion model enabling water companies to identify optimum investment decisions based on supply and demand datasets.
The event's final speaker was Azam Hosseini, a chartered Chemical Engineer currently working as a lead engineer at Worley. Azam shared her extensive career from graduating in 2002 to working in primarily oil & gas companies on projects from offshore platforms in Vietnam to supporting the development of CO2 and hydrogen pipelines. Azam detailed the typical activities she has been required to conduct during her career including: P&ID drawing, equipment sizing, pipeline studies, working with simulator software, system optimisation, writing reports/procedures, and participating in safety studies such as HAZOP.
The event concluded with a panel Q&A allowing the audience to garner more knowledge from the experiences of the speakers for them to then take away and apply in their own professional careers.
---
Back to group news