13-9-21 Midlands Members Group Annual...
Midlands (UK)
Webinar: Midlands Members Group Annual Meeting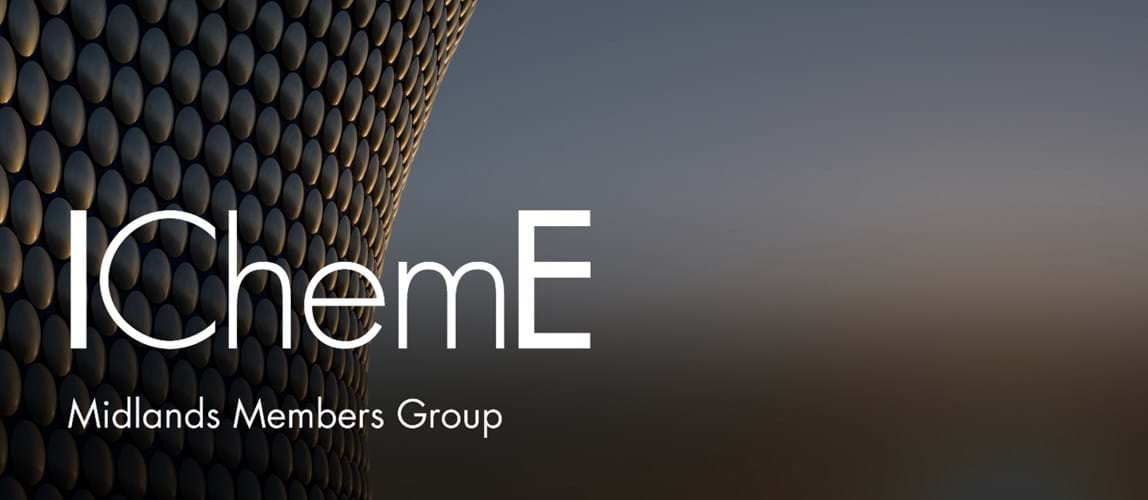 Date From

13th September 2021

Date To

13th September 2021

Price

Free of charge, open to all

Location

Online: 19:00 BST. Duration: 2 hours.
You are invited to attend the Midlands Member Group virtual annual meeting. We encourage all Midlands Members to attend, particularly those who wish to support our activities or have questions that you would like to put directly to the committee.
Committee vacancies
We are seeking nominations for the Chair, Secretary and Treasurer roles and nominations are now open for these positions. We request that all those submitting nominations attend the Annual Meeting.
Please note that all committee members must be a current member of IChemE, and for the positions of Chair and Treasurer must also be a current Chartered Chemical Engineer at Member or Fellow grade, or in rare cases actively working towards Chartered Membership.
Please submit your nomination online. Nominations will close at 16:00 BST Thursday 9 September 2021.
Presenters
Earl Hutchinson, Chair of the Midlands Members Group committee.
Time
19:00—21:00 BST.
Agenda
Chairman's welcome
Secretaries report
Treasurers report
Chairman's report
Elections of Chair, Treasurer, Secretary
Incoming Chair statement
Confirmation of incoming Chair's selection for non-elected committee roles
AOB
Software
The presentation will be delivered via GoToWebinar®. 
Check system requirements.
You are advised to join the webinar at least ten minutes before the scheduled start time, to allow for your computer to connect.
Webinar archive
This webinar is free of charge and open to all to attend, but if you wish to access the slides and a recording to replay on demand then you'll need to be a member of the Midlands Members Group.
---
Back to events