20-1-21 Improved Economics & Plant Op...
Midlands (UK)
Webinar: Improved Economics & Plant Operability by Enhancing Heat Exchanger Performance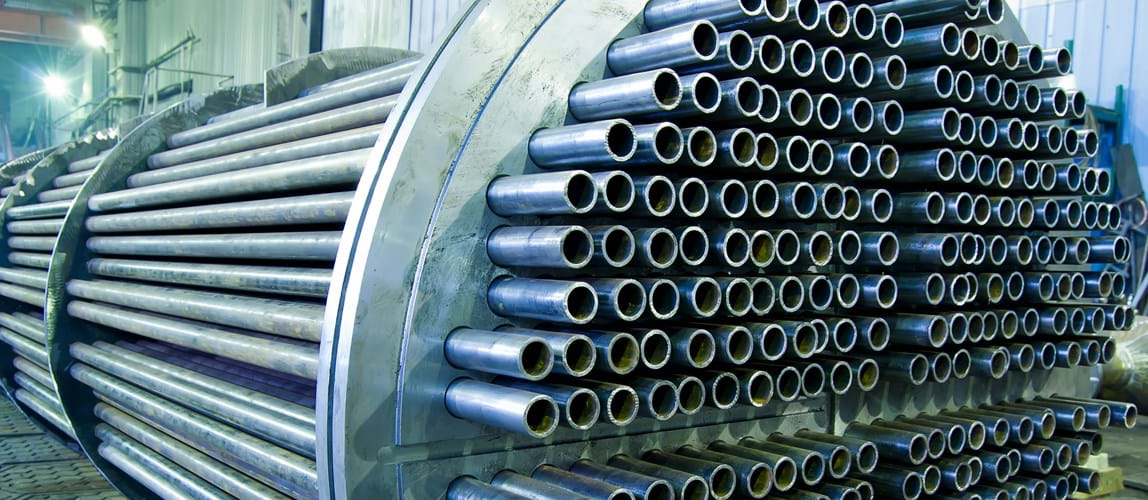 Date From

20th January 2021

Date To

20th January 2021

Price

Free of charge, open to all.

Location

Online: 08:30 GMT, Duration: 1 hour.
Overview
De-bottlenecking activities while using the existing equipment, saves both project, capital and operating costs, improving plant economics leading to reduced payback times. Secondly, an equally important benefit gained from improved heat exchanger performance is reduced energy consumption contributing to greener production.
Midlands Members Group are pleased that CALGAVIN®, who has specialised in this field and built up unrivalled expertise in the thermal design and analysis of process plants have agreed to share their knowledge. During this presentation, the CALGAVIN presenters will highlight the opportunities available in process plants where key heat exchangers can be improved in their efficiency using the successful CALGAVIN product, hiTRAN®.
Examples of retrofits and the corresponding detailed analysis will be shown, supported by the focused research behind CALGAVIN's products.
Presenter
Martin Gough, CALGAVIN
Martin Gough is the founder and Managing Director of CALGAVIN® Limited, formed in 1980 to research and develop enhancement solutions to improve the performance of tubular heat exchangers and reactors.
The company now provides a range of products and services in the field of heat exchange engineering including hiTRAN® tube-side enhancement systems, thermal design, performance analytical services and de-bottleneck studies together with process-specific new product development, and testing.
He is a past Chairman of the Heat Transfer Society and organises industrial conferences and exhibitions now marketed globally as 'Heat Exchange Engineering' (HEE), previous - HEE Asia 2017 (Kuala Lumpur), HEE Europe 2019 (Prague) and upcoming HEE North America 2020 (Toronto).
Martin was elected as President of the UK Heat Transfer Society at the recent annual dinner and awards night in London, for 2019/20. He co-organised and chaired the 2004 European Thermal Sciences Conference and gave the Plenary Lecture at the International Congress of Chemical and Process Engineering - CHISA 2012. Martin was previously a Board Director of Heat Transfer Research Inc. (HTRI) (2004 – 2012) and committee member of the Crude Oil Fouling Task Force.
Tom Higley, CALGAVIN
Tom Higley joined CALGAVIN® in 2010 having graduated from Loughborough University with a Bachelor of Engineering (with honours) in chemical engineering and a diploma in industrial studies. Before CALGAVIN, Tom had previous experience in engineering quality control for a Curtiss-Wright organisation and has experience as a thermal process design engineer, a role in which he was responsible for thermally enhanced heat exchanger designs using CALGAVIN technology. Tom also works and facilitates innovation between our academic partners and industrial sponsors to solve problematic fluid conditions not ideal for heat transfer.
The material presented in this webinar has not been peer-reviewed. Any opinions are the presenter's own and do not necessarily represent those of IChemE or the Midlands Members Group. The information is given in good faith but without any liability on the part of IChemE.
Time
08:30—09:30 GMT.
Format
A one-hour online session: 40 minutes' presentation + 20 minutes' Q&A.
Software
The presentation will be delivered via GoToWebinar®. 
Check system requirements.
You are advised to join the webinar at least ten minutes before the scheduled start time, to allow for your computer to connect.
Intended audience
The primary audience will be engineers (Chartered or Associates) who are interested in advances in heat transfer and those looking for practical solutions to challenging heat transfer problems. Designers who are looking at continually reducing plot sizes but increasing duties. Site engineers looking to increase performance. Environmental and energy managers looking to reduce carbon footprints.

Attendees at last years MMG presentation found the content to be very informative but also practically useful. 
Webinar archive
This webinar is free of charge and open to all to attend, but please note that the webinar will not be recorded. We may be able to share a redacted version of the slides however in order to access them you'll need to be a member of the Midlands Members Group.
---
Back to events