Webinar: Process Safety – Beyond the...
South Australia (AU)
Webinar: Process Safety – Beyond the Safety Case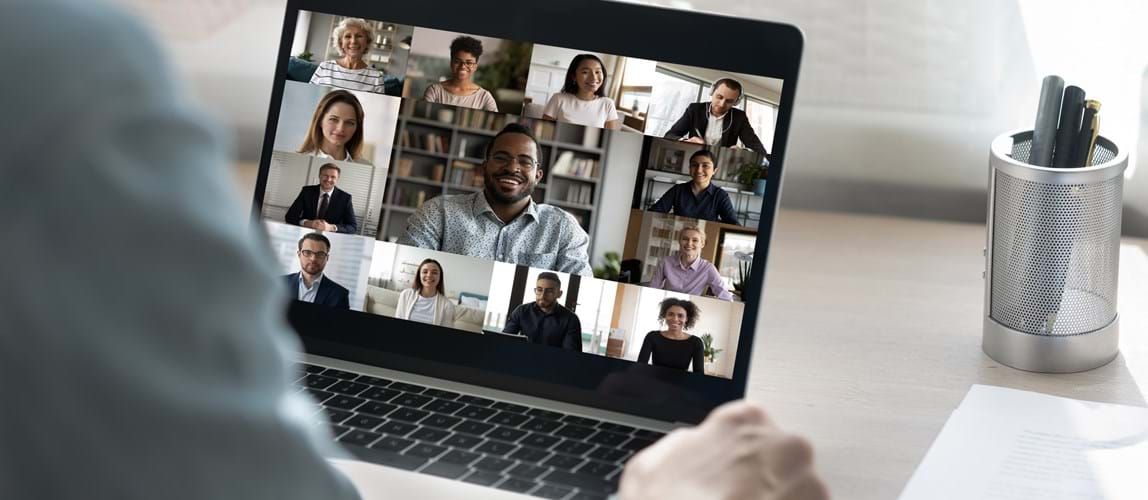 Date From

10th November 2021

Date To

10th November 2021

Price

Free of charge, open to all.

Location

Online: 12:30 AEDT. Duration: 1 hour.
Overview
The Joint Chemical Engineering and Industrial Chemistry Committee, South Australia welcomes you to this online panel event on Process Safety – Beyond the Safety Case.
Safety cases are prepared by operating companies to present to the regulator the technical, management and operational information about the hazards and risks that may lead to a major incident at a Major Hazard Facility (MHF). The safety case also demonstrates the adequacy of control measures the operator will implement to mitigate the risks associated with major incidents that could occur as well as how the MHFs safety management system will control this risks that could lead to – and arise from – a major incident.

So what happens after a safety case is approved by the regulator? How are industry and government bodies ensuring the continuous improvement on process safety measures at MHFs?

Join our panel of experts to hear what the importance of monitoring, maintaining, improving and implementing safety measures at MHFs means to them.
Speakers
Shubhraj Shubhraj, Principal Officer, Major Hazard Facility at SafeWork SA
Shubhraj is a chemical engineering professional working as Principal Officer – Major Hazard Facility at SafeWork SA. He has worked with multiple chemical processing/ oil and gas industries with assignment in the field of plant operations, process optimisation and process safety. He has been responsible for initial work of introduction of MHF regulations in South Australia and continuing to work with MHFs in the state.
Barbara Lucas
Barbara is a chemical engineer with over 30 years' experience in the design, safety and operation of chemical, oil and gas plants. She has worked as a lead safety engineer on a number of onshore and offshore developments, and has worked on the production of MHF and offshore safety cases, both in Australia and overseas, working on green and brownfield field developments, five yearly updates and changes of operatorship. Previously she worked as a process engineer. 
Dan Norris, General Manager, Global Critical Risk for Fonterra
Dan, known to everyone as 'Chuck', is currently the General Manager, Global Critical Risk for Fonterra. He covers hazards and risks that might lead to serious consequences. Prior to his current role, he was General Manager, Engineering for the $15.6bil asset footprint in NZ. Since joining in mid-2015 he had been successfully focused on improving core Maintenance, Utilities, Facilities, Inventory, and Capital Projects processes and practices while delivering plant uptime at a reduced cost. He is now hunting out rare, fundamental risk and reshaping how catastrophes are better combatted for the Co-operative.
 
Chuck has a foundation in high-reliability aerospace engineering and his early career saw him a qualified Sonar Operator (Navy), and Commissioned Avionics Engineering Officer (Airforce). He then held senior offshore operational positions with EADS (Eurocopter) in Australia, and DuPont in Thailand, India, Malaysia, Singapore, and China.
 
He is active in his learning and is currently completing his PhD at University of Otago. His research looks into high hazard safety assurance seeking to sharpen principles of the Theory of Graceful Extensibility and generate sufficient buffer to black swan events.
Stephen Kast, Professional Process Safety Engineer
Stephen has more than 40 years experience in a range of industries including pulp and paper, chemicals and explosives manufacturing in engineering, operational and safety roles. Many of the plants were or are major hazard facilities. Stephen has worked plants in NZ, Australia, Philippines, India and China.
Trish Kerin, Director, IChemE Safety Centre
After graduating with honours in mechanical engineering, Trish spent several years working in project management, operational and safety roles for the oil, gas and chemical industries. 
Trish has represented industry on many government committees related to process safety including the board of the Australian National Offshore Petroleum Safety and Environmental Management Authority. She is a member of the Mary Kay O'Connor Process Safety Center steering committee.

Trish is a Chartered Engineer, registered Professional Process Safety Engineer, Fellow of IChemE and Fellow of Engineers Australia. Trish holds a diploma in OHS, is a Graduate of the Australian Institute of Company Directors and hold a Master of Leadership.
Australian Institute of Company Directors (GAICD) and a Fellow of Engineers Australia (FIEAust).

In 2015 Trish was awarded the John A Brodie Medal from Engineers Australia for the best paper at the Asian Pacific Confederation of Chemical Engineering Congress 2015 (incorporating Chemeca). The award recognises Trish's peer reviewed paper on Process Safety Competency. In 2018 Trish was awarded the Trevor Kletz Merit Award by the Mary Kay O'Connor Process Safety Center for her work in advancing process safety worldwide.
Time
12:30—13:30 AEDT.
---
Back to events