29-03-22 People, Planet, Profits. How...
Education
Webinar: People, Planet, Profits - How to implement Triple Bottom Line in an operating company?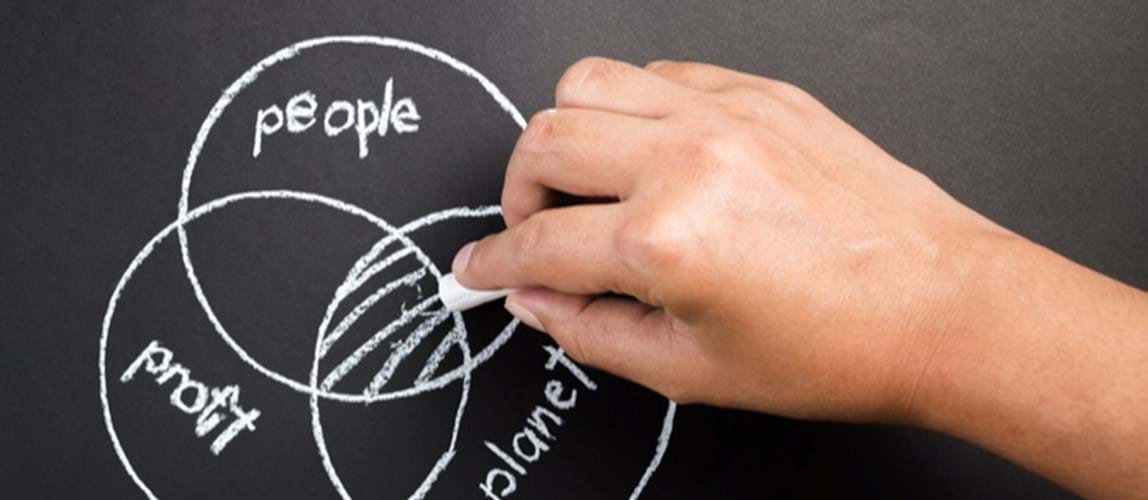 Date From

29th March 2022

Date To

29th March 2022

Price

Free of charge, open to all.

Location

Online: 16:00 MYT. Duration: 1 hour.
Overview
For too long, companies have been operating based on shareholder value and short-term financial gains. There have been calls for businesses to take a lead in the triple bottom line – a benefit for the people, benefit for the planet, and profits. Indeed, some companies are successful in incorporating the need to integrate and balance the profit, planet, and people perspectives into its strategic direction.
It is not because they are unaware of the need to do so. There are many news stories, and documentaries creating awareness about excessive profiteering, business ethics, welfare practices, and environmental and ecological footprints (extended heatwave, prolonged flood and drought, deforestation, and biodiversity loss, etc). Many are aware of and have the interest to do so.
Many of the real-world problems such as health and safety, environmental protection, climate change, social welfare, community, and resource productivity issues are not discreet and unconnected issues. They can be solved and optimised simultaneously! To do so requires a mix of technical competence, managerial competence, and leadership competence.
This webinar will focus people's mind on the following:
Why does people, planet, profits matter?
What are the common elements within large health and safety disasters, environmental pollution, and business scandals and fraud?
An introduction to a simple framework that solves people, planet, profits simultaneously.
This webinar is particularly useful for practicing engineers, managers and leaders of companies. For existing students and new graduates, this webinar will give an overview of how engineering is applied outside an academic arena, mixed in with management and leadership topics. However, the application of such knowledge will be limited to when you have reached a level of responsibility in business.
Speaker
Oung Kit Loong, Principal Consultant, Efficien:ology     
Oung Kit Loong is an energy and resource efficiency practitioner, consultant, trainer, and author on the subject of energy and resource efficiency, operational excellence, and triple bottom line.
With more than 24 years of experience, he has a unique ability to understand technical and managerial challenges, work with different stakeholders, manage multi-disciplinary projects, identify opportunities for improvements, and troubleshoot performance deficits.
He consults extensively with businesses, both commercial and industrial companies across five continents, with a focus on energy and resource efficiency; environmental management, health and safety, operational excellence, triple bottom line, and reporting and communicating complex and technical subjects into a clear, meaningful, and simple-to-understand business case. Recent engagements focused on public sectors, life science, manufacturing, professional sports, media, and luxury retail.
Notable engagements include (1) designing regulations in the UK (energy and climate change regulations); Sharjah, UAE (mandatory Health and Safety awareness), and Singapore (waste regulation); drafting guidebooks on integrated management systems (ISO), energy efficiency (UNEP), and ISO 50001 (ISO/UNIDO) and promoting of good governance in energy, environment, and health safety in India, Zambia, UAE, Qatar, Saudi Arabia, Oman, Nigeria, Uganda, Namibia, USA, Canada, and Mexico.
He is the author of People, Planet, Profits: Environmentally and Socially Sustainable Business Strategies (BEP, 2022), Energy Management in Business: The Manager's Guide to Maximising and Sustaining Energy Reduction (Gower, 2013), and co-author of Best Practices and Case Studies for Industrial Energy Efficiency Improvement (UNEP, 2016), and the technical review of ISO 50001: Energy management systems – A practical guide for SMEs (ISO, 2015)
He holds a MSc (Eng) in environmental and energy engineering and BEng in chemical and process engineering with fuel technology from the University of Sheffield, and a General Management Programme certificate from Judge Business School, the University of Cambridge.
Any opinions are the presenter's own and do not necessarily represent those of IChemE or the Education Special Interest Group. The information is given in good faith but without any liability on the part of IChemE.
Time
08:00–09:00 BST.
Software
The presentation will be delivered via GoToWebinar®.
Check system requirements.
You are advised to join the webinar at least ten minutes before the scheduled start time, to allow for your computer to connect.
Webinar archive
This webinar is free of charge and open to all to attend, but if you wish to access the slides and a recording to replay on demand then you will need to be a member of the Education Special Interest Group.
---
Back to events