30-11-21 Solvent Recovery using Perva...
Fluid Separations
Webinar: Solvent Recovery using Pervaporation – Sizing and Operation of Systems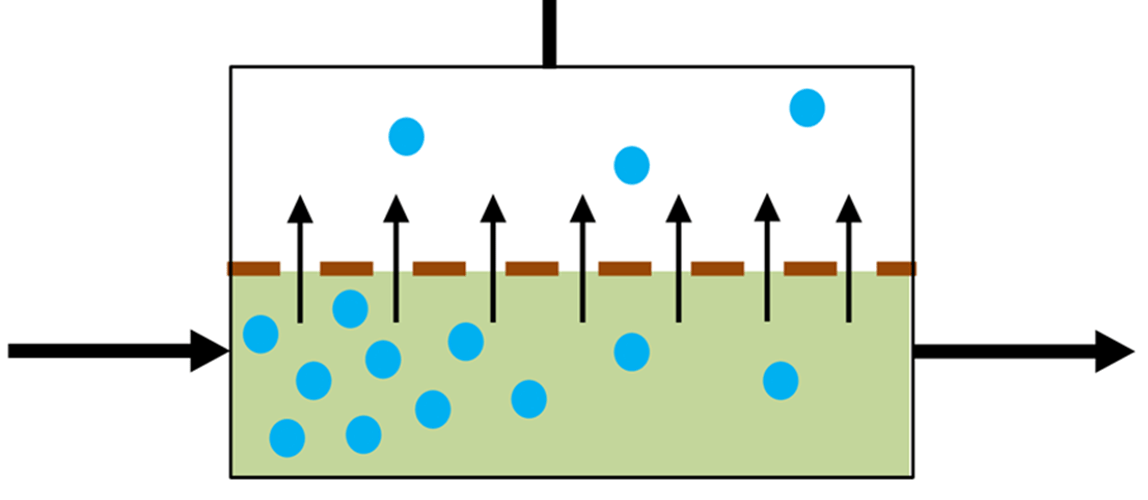 Date From

30th November 2021

Date To

30th November 2021

Price

Free of charge, open to all.

Location

Online: 12:00 GMT. Duration: 1 hour.
Overview
Pervaporation is a membrane process that is be used to break azeotropes and remove water from solvents. It provides significant energy savings. Simple equations for the sizing of pervaporation systems and estimating energy consumption will be outlined. The operation of an industrial pervaporation system used for solvent recovery will be discussed.
There has been a lack of simple methods for estimating the size of pervaporation systems. This has proved a barrier to the widespread adoption of the technology. Novel short-cut methods for the sizing of pervaporation units will be presented. These will facilitate feasibility analyses and front-end design: albeit that more rigorous methods are required for subsequent detailed design. An engineer with 15 years' experience operating a commercial pervaporation unit will discuss their experience.
This webinar is aimed at engineers working in chemical plants where solvents are recovered, engineers working in design houses, lecturers and undergraduate students.
Speakers
Cilian Ó Súilleabháin, Lecturer, Munster Technological University
Cilian taught chemical engineering in CIT for 24 years after more than a decade working in the chemical industry. In 2019 he completed a PhD entitled "Modelling of hydrophilic Pervaporation Systems".
Annette Lynch, Lecturer, Pfizer Ireland Pharmaceuticals
Annette is responsible for identifying and implementing new process technologies within Pfizer. For many years she was the lead engineer at the solvent recovery plant in Pfizer Ringaskiddy in particular, identifying new solvent recovery opportunities, modelling the process with Aspen software and then proceeding to trial the recovery and validate the recovered solvent for use back in the process.        
The material presented in this webinar has not been peer-reviewed. Any opinions are the presenters' own and do not necessarily represent those of IChemE or the Fluid Separations Special Interest Group. The information is given in good faith but without any liability on the part of IChemE.  
Time
12:00–13:00 GMT.
Software
The presentation will be delivered via GoToWebinar®. 
Check system requirements.
You are advised to join the webinar at least ten minutes before the scheduled start time, to allow for your computer to connect.
Webinar archive
This webinar is free of charge and open to all to attend, but if you wish to access the slides and a recording to replay on demand then you will need to be a member of the Fluid Separations Special Interest Group.
---
Back to events