04-03-22 Control Valve Sizing & Design
Process Management & Control
Webinar: Control Valve Sizing and Design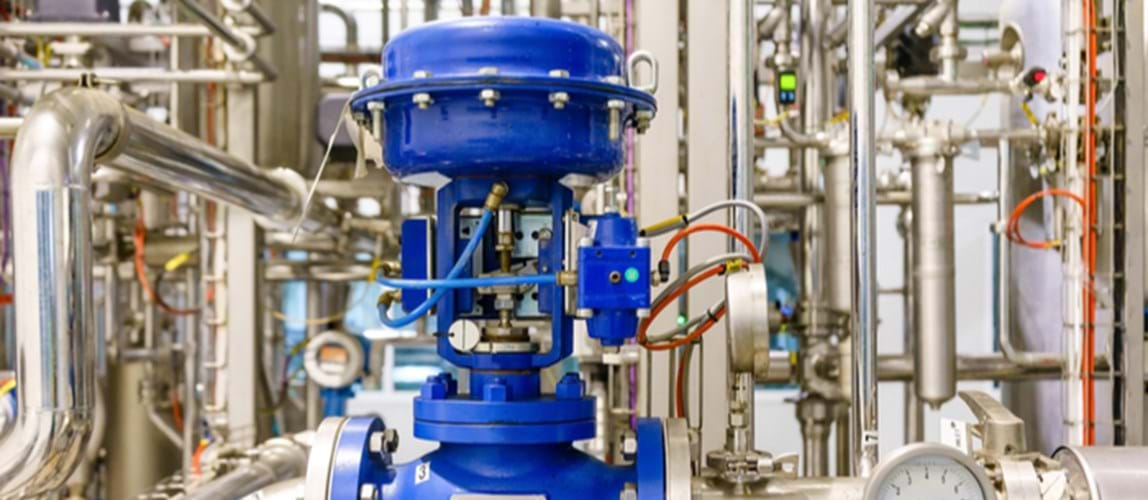 Date From

4th March 2022

Date To

4th March 2022

Price

Free of charge, open to all.

Location

Online: 09:00 GMT. Duration: 1 hour.
Overview
This webinar is about control valve calculation and optimisation for both sizing and design.
A control valve is a valve used to control fluid flow by varying the size of the flow passage as directed by a signal from a controller. This enables the direct control of flow rate and the consequential control of process quantities such as pressure, temperature, and liquid level. In automatic control terminology, a control valve is termed a "final control element".
Andreas will talk about control valve calculation and optimisation for both sizing and design, especially from the control engineer point of view. This will be demonstrated using F.I.R.S.T.'s CONVAL® software which includes engineering calculations for various components and procedures in the process industry. Practices used include DIN, VDI, VDMA EN/ISO standards or ISA, ASME, API, etc and the use of a relevant database of device manufacturers' data and physical properties plus thermodynamics. Other relevant calculations for future discussions include for other types of valves, throttle devices, thermometer protection tubes / thermowells, piping calculations to heat exchangers or pumps, etc.
This webinar is aimed at instrumentation and control plus control and automation engineers.
Speaker
Andreas Vogt, Managing Director, F.I.R.S.T. GmbH
Andreas is the Managing Director at companies in F.I.R.S.T. group. His goal is to continuously improve CONVAL®, a computer software product that was developed to provide a toolkit of engineering calculations for the process industries. Andreas also does engineering consulting and customised software development for technical applications and is widely published in the process industries in the area of process valves and other related engineering calculation areas. Andreas is trained in software solution development for engineering, instrumentation and process design along with business process management in engineering.
The material presented in this webinar has not been peer-reviewed. Any opinions are the presenter's own and do not necessarily represent those of IChemE or the Process Management and Control Special Interest Group. The information is given in good faith but without any liability on the part of IChemE.
Time
09:00–10:00 GMT.
Software
The presentation will be delivered via GoToWebinar®. Check system requirements.
You are advised to join the webinar at least ten minutes before the scheduled start time, to allow for your computer to connect.
Webinar archive
This webinar is free of charge and open to all to attend, but if you wish to access the slides and a recording to replay on demand then you will need to be a member of the Process Management and Control Special Interest Group.
---
Back to events