26-03-21 Integrated Process and Power...
Process Management & Control
Webinar: Integrated Process and Power Automation - Electrical Integration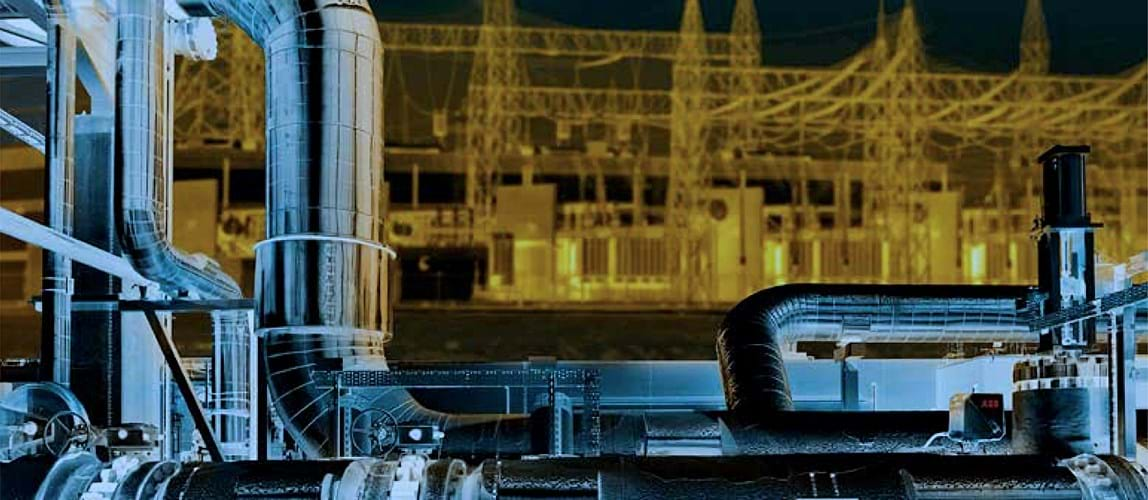 Date From

26th March 2021

Date To

26th March 2021

Price

Free of charge, open to all.

Location

Online: 14:00 GMT. Duration: 1 hour.
Overview
A reliable and dependable energy supply is vital for the functioning of any industry. Monitoring and controlling the power is just as important as monitoring and controlling any other significant process automation parameter. But in reality, the two have been worlds apart – separated by a lack of common communication and architectural standards, as well as organizational differences between departments. Electrical integration has been possible previously, but it was fraught with difficulties. That's not the case today.
Electrical integration means integrating process automation and power automation into the same plant control system. This creates a single automation environment that unifies the control of process-related equipment, as well as protection, control and monitoring of substation equipment and power transmission and distribution. Integrating the process automation system with the power automation system permits a single strategy in the areas of engineering, operations and maintenance. Whether you generate power or consume it, the economic benefits of electrical and control integration can run into millions of dollars gained in increased production or saved in reduced operating costs.
The presentation begins with an overview of technical and project execution challenges encountered during the define, execute and operate project lifecycle phases using current process design practice. ABB will then outline how to overcome these challenges with an integrated ECT (Electrical Control Telecommunications) solution. It will cover how to use industry standards, such as IEC 61850, to combine process and power automation systems into one integrated solution to reduce overall project capital and operational expenditure and shorten delivery times. The speakers will then outline how the latest technologies improve the current work practice used during the Define and Execute project lifecycle phases. Lastly, they will cover technologies associated with IEC 61850 to digitally enhance and provide significant benefit during the Operate phase, lowering the overall cost of ownership through data analytics and fully integrated electrical asset management functionality in the overall solution.
Speakers
Steve Royston, ABB
In Steve Royston's 36-year career in ABB Process Automation, he has delivered control, safety, and power management systems, as well as composite solutions including electrical switchgear and containerization for the Oil, Gas, Chemical and other process industries. He is highly experienced in installation and commissioning from a variety of positions including Project Management, Lead Engineering, Proposal and Sales Support Management and Technology Management. Steve's current ABB role is Technology Manager serving the Oil & Gas industry, focusing on Onshore Upstream and Midstream LNG, as well as Technology Manager for the recently launched global, standardised project execution initiative known as ABB Adaptive ExecutionTM.
He has played a pivotal technical role in several projects that have required and benefitted from the tight integration of electrical equipment and power management functionality into the integrated process control and safety system solutions. 
Timm Madden, formerly ExxonMobil
Timm Madden has over 35 years of I&C experience in Refining and Upstream project execution and was Senior I&C Consultant for ExxonMobil Development Co., before he retired in 2016. As Upstream Project Execution Advisor, Timm was responsible for the successful execution of the I&C aspects of ExxonMobil's Upstream projects. He is past member of the Board of Directors for the Fieldbus Foundation and a voting member of the ISA SP50. Timm received his BS and MS degrees in Electrical Engineering from LSU.
The material presented in this webinar has not been peer-reviewed. Any opinions are the presenters' own and do not necessarily represent those of IChemE or the Process Management and Control Special Interest Group. The information is given in good faith but without any liability on the part of IChemE.
Time
14:00—15:00 GMT.
Flyer
Software
The presentation will be delivered via GoToWebinar®. 
Check system requirements.
You are advised to join the webinar at least ten minutes before the scheduled start time, to allow for your computer to connect.
---
Back to events