30-10-20 Introduction to the Process...
Process Management & Control
Webinar: Introduction to the Process Automation Part-time Postgraduate and Apprenticeship Programme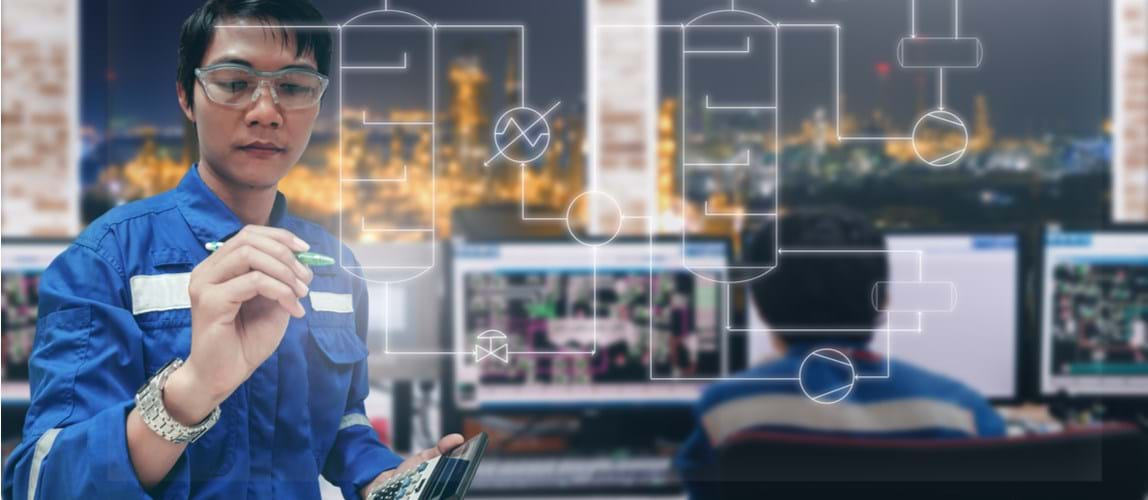 Date From

30th October 2020

Date To

30th October 2020

Price

Free of charge, open to all.

Location

Online: 09:00 GMT. Duration: 1 hour.
Overview
The type of plant used in the chemical and process industries is specialised, extensive and invariably automated. Over the years the dependence upon automation has grown and continues to grow inexorably. Today, it is inconceivable that anybody would contemplate building a new plant or carrying out a major refurbishment without putting in comprehensive instrumentation, control and related systems.
In many respects, the development of automation systems can be more complex than the design of the plant being controlled itself. Unfortunately there is often a shortage of personnel with the depth of understanding and breadth of knowledge necessary to apply the techniques and technology involved.
To that end, a part-time postgraduate programme in process automation is now being offered by Lancaster University. The programme consists of a suite of optional modules within the framework of an accredited (subject to confirmation) MSc degree. The programme is organised on a Continuing Professional Development (CPD) basis and provides the academic platform for the level 7 non-integrated degree apprenticeship in Process Automation (PA7). This webinar provides an overview of the MSc and PA7. 
The MSc/PA7 programme is aimed at, and designed around, the needs of personnel working in the chemicals and process sector of industry whose job function concerns in instrumentation, control and automation, whether they work for end users (operating companies), contractors (EPCC) or suppliers (system vendors).   
Speaker
Jon Love, Imperial College
Jonathan Love has a variety of experience and expertise in the areas of instrumentation, control and automation. His academic career has involved lectureships at Huddersfield, Leeds, Sheffield and Newcastle Universities. He is currently a visiting professor at Imperial College and an honorary teaching fellow at Lancaster University. That has been interspersed with periods of re-calibration in industry, initially as a commissioning engineer with Akzo Nobel, as a control engineer with Honeywell Process Solutions, and latterly as an automation consultant with BP. 
Jonathan is a founder member and former chair of the Process Management and Control Special Interest Group of IChemE. He is also the author of the industry standard text: "Process Automation Handbook" [Springer-Verlag 2007]"
Time
09:00—10:00 GMT.
Format
A one-hour online session: 40 minutes' presentation + 20 minutes' Q&A.
Software
The presentation will be delivered via GoToWebinar®. 
Check system requirements.
You are advised to join the webinar at least ten minutes before the scheduled start time, to allow for your computer to connect.
Webinar archive
This webinar is free of charge and open to all to attend, but if you wish to access the slides and a recording to replay on demand then you will need to be a member of the Process Management & Control Special Interest Group.
If you are interested in giving an online presentation to our international community of chemical engineers, we would like to hear from you. Please email the special interest groups support team with information on yourself and your proposed talk.
---
Back to events