01-07-21 Hydrogen Series 4: Industria...
Safety and Loss Prevention
Webinar: Hydrogen Series 4 - Industrial H2 and Liquid H2 /Organic Carriers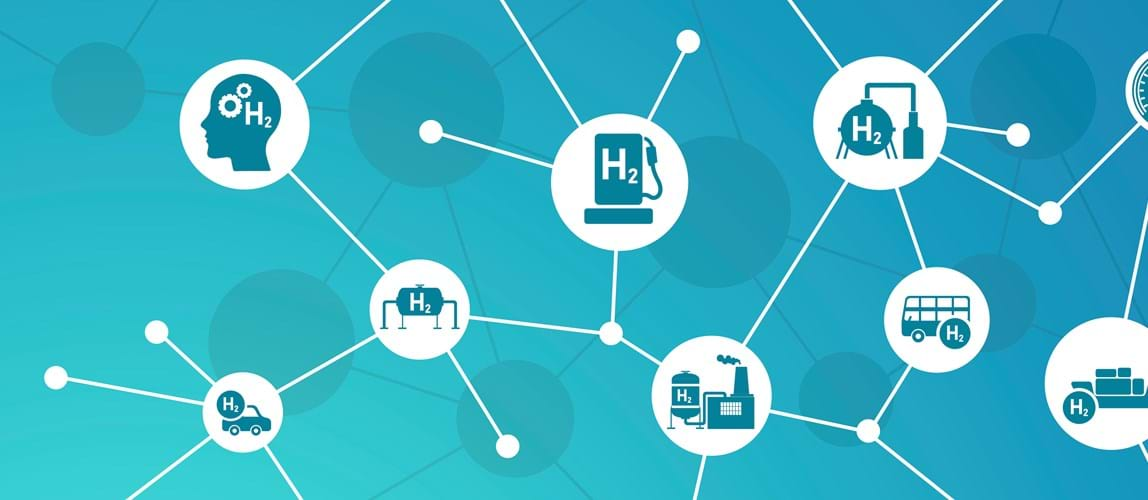 Date From

1st July 2021

Date To

1st July 2021

Price

Free of charge, open to all.

Location

Online: 08:00 BST. Duration: 2 hours.
Overview
Hydrogen is a key area of growth within the energy industry. This webinar series aims to raise awareness, and prompt debate, focusing on process safety management as a key area of concern for all projects, particularly when they are in growth areas and involve new technology and processes.
This forth webinar in the series will focus on industrial application of H2 both today as well as future application and the use of liquid H2 including organic carriers such as ammonia.
Speakers 
Dr Andrew Keeley, Team Leader Melting Technology & Float Modelling, NSG
H2 use in glass furnace firing
Dr Keeley has worked for Pilkington / NSG for 33 years across a range of business areas. He initially worked in CFD developing the in-house glass flow modelling before moving into manufacturing management at one of the group's float glass manufacturing plants. Dr Keeley returned to R&D to lead manufacturing improvement projects within the furnace area focused on combustion systems and energy efficiency.
Dr Keeley is currently leading a project to assess the feasibility of using hydrogen as an alternative to natural gas to fire the furnace.
Clare Dunkerley, Process Safety Consultant, Otto Simon
H2 use in glass furnace firing
Clare is a Process Safety Consultant with over 12 years' experience in Process Safety Consultancy. Clare has worked with clients within the onshore gas, petrochemicals, polymers and energy sectors, as well as offshore oil and gas.
Clare has a background in process design engineering and has specialised knowledge in process control and automation and functional safety.
Since joining OSL, Clare has provided compliance support to clients in the Energy sector and Innovation businesses. Clare is an experienced HAZOP and LOPA facilitator, and has experience with quantitative risk assessment techniques, including consequence analysis and Fault Tree Analysis.
Clare has provided process safety deliverables for multiple hydrogen projects over the last few years, including HyDeploy at Keele University as well as supporting NSG with Industrial Fuel Switching.
Nikolaj Knudsen, Senior Product Line Director, Haldor Topsøe
Green NH3 as hydrogen carrier
Nikolaj has been working with Haldor Topsøe A/S since 1997, and has obtained thorough knowledge of the company's technologies through process design and commissioning of various units especially ammonia, methanol and hydrogen plants. Further, he has gained an intimate understanding of project implementation through numerous revamps and new plant projects worldwide before operating as licensing manager for 14 years covering ammonia and methanol technology worldwide.
Since 2018, Nikolaj has operated as product line director. He is responsible for Topsoe's P&L within the ammonia and methanol technology product line.
Gianluca Carigi, Clean Energy Head Consultant, MES International
Safety Aspects of Alternatives for Hydrogen Transport and Storage
Gianluca is a senior consultant leading the MES hydrogen and clean energy business, focusing on the production of green hydrogen, blue hydrogen, CCS and hydrogen conversion into ammonia and other fuels/chemicals. His 23 years' experience spans across multiple industry sectors including renewables, oil and gas and nuclear. He worked in technical safety for 14 years and then moved into engineering management and project management. He has executed and coordinated safety, reliability and environmental studies on large installations and major pipelines (onshore and offshore), including all main hazard identification and assessment studies as well as the design of F&G, passive and active fire protection systems. He has also accumulated a large experience on screening and concept studies, inherent safety design as well as in developing methodologies, coordinating the execution and the implementation of special studies to enhance plant reliability and safety.
The material presented in this webinar has not been peer-reviewed. Any opinions are the presenters' own and do not necessarily represent those of IChemE or the Safety and Loss Prevention Special Interest Group. The information is given in good faith but without any liability on the part of IChemE.
Time
08:00—10:00 BST.
Software
The presentation will be delivered via GoToWebinar®. 
Check system requirements.
You are advised to join the webinar at least ten minutes before the scheduled start time, to allow for your computer to connect.
---
Back to events