10-06-21 Hydrogen Series 1: Introduction
Safety and Loss Prevention
Webinar: Hydrogen - Systems Approach, Hazards & Production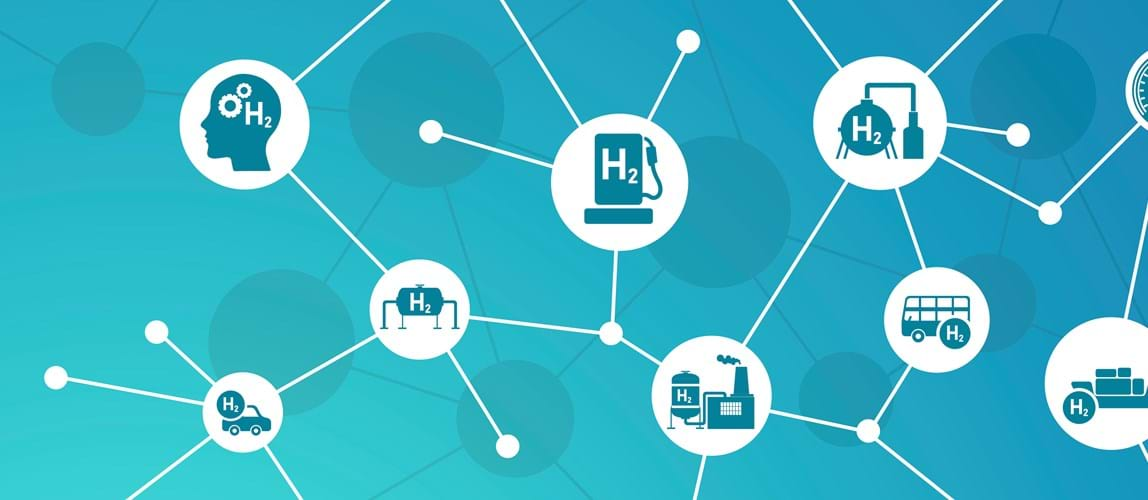 Date From

10th June 2021

Date To

10th June 2021

Price

Free of charge, open to all.

Location

Online: 08:00 BST. Duration: 2 hours.
Overview
Hydrogen is a key area of growth within the energy industry. This webinar series aims to raise awareness, and prompt debate, focusing on process safety management as a key area of concern for all projects, particularly when they are in growth areas and involve new technology and processes.
This first webinar in the series will provide an introduction to H2. The focus will be the various production approaches; blue, green and grey and current technology. We will explore safety hazards, and management including industry standardisation.
Speakers 
Mark Hailwood, LUBW
Systems thinking in a H2 economy
Mark has almost 30 years' experience in the field of chemical accident prevention and preparedness in which he provides advice and training to state public authorities. He also has significant experience in investigating accidents and developing lessons learned from the investigation results. With around 20 years as a delegate to the OECD Working Group on Chemical Accidents, many of which as chair or vice-chair he has contributed to international development and exchange of information and knowledge on chemical accident prevention, preparedness and response.
Mark is also a member of the Institution of Chemical Engineers' (IChemE) Loss Prevention Panel which edits the Loss Prevention Bulletin, and a member of the DECHEMA Working Party on Lessons from Process Safety Incidents. Mark holds a Bachelor of Science degree in Applied Chemistry and a Master of Philosophy in European Health & Safety Law. Mark's is speaking in a private capacity and his presentation is his own thoughts and views on the topic. The presentation does not necessarily represent the views of his employer or any other associated organization.
Geirmund Vislie, Vice President for Hydrogen Safety, Gexcon
H2 hazards knowledge and research
Geirmund Vislie is the Vice President for Hydrogen Safety at Gexcon. He has a wide industrial background spanning safety consultancy, engineering, product development, subsea equipment manufacturing and yard operations.
Since 2019, Geirmund has headed the global hydrogen drive at Gexcon, and he was responsible for the investigations into the explosion incident at Kjørbo, Sandvika. He has been in charge of a wide range of hydrogen application projects across multiple industries. Geirmund holds an MSc in applied mathematics from NTNU, Norway.
Kees van Wingerden, Chief Technical Officer, Gexcon
H2 hazards knowledge and research
Kees van Wingerden holds a PhD from the University of Bergen, Norway and an MSc from Delft University of Technology, Netherlands. He has 44 years of experience related to gas and dust explosions. Work performed comprises R&D, consultancy work, project and company management and sales. He has also been involved in numerous accident investigations.
Present position; Technical director, GexCon AS, Norway. Before that, he had positions in Switzerland, Germany, Norway and The Netherlands always related to gas and dust explosion safety. He is also heavily involved in standardisation work, he is convenor of WG3 of CEN/TC305. He wrote numerous articles on explosion safety.
Owen Quake, Safety & Operational Risk Lead, New Ventures, BP
Blue and green H2 production
Owen is the Safety & Operational Risk Lead for New Ventures at BP. He leads the team providing assurance across the ventures BP is embarking-on as it delivers its strategy to 'reimagine energy'. Based in Australia, his background is in a range of hazardous industries as a production engineer, a major hazards regulator and a range of senior process safety/risk positions.  
Owen current represents BP on the Hydrogen Council Safety Taskforce and the managing board of the Centre for Hydrogen Safety. Until recently, he was the BP representative on the IChemE Safety Centre Advisory Committee. 
The material presented in this webinar has not been peer-reviewed. Any opinions are the presenters' own and do not necessarily represent those of IChemE or the Safety and Loss Prevention Special Interest Group. The information is given in good faith but without any liability on the part of IChemE.
Time
08:00—10:00 BST.
Software
The presentation will be delivered via GoToWebinar®. 
Check system requirements.
You are advised to join the webinar at least ten minutes before the scheduled start time, to allow for your computer to connect.
---
Back to events