Water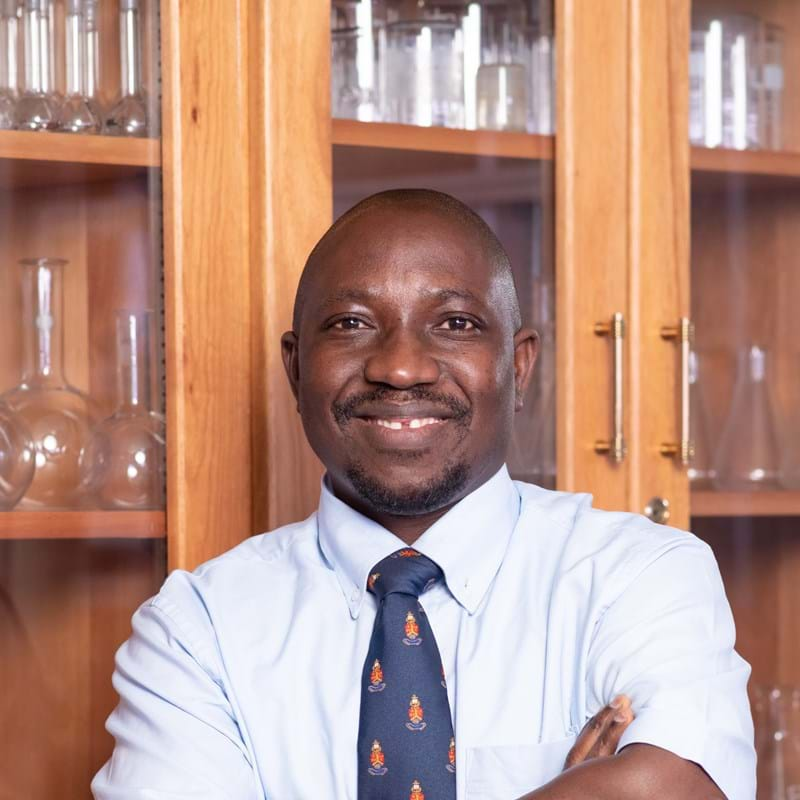 Michael Daramola
Michael is a professor and Head of Department of Chemical Engineering at the Faculty of Engineering, Built Environment and Information Technology (EBIT), University of Pretoria, Pretoria, South Africa.
He holds BSc Eng (Hons) degree in chemical engineering, MSc degree in chemical engineering, MSc degree in biotechnology (process technology), PhD degree in chemical engineering and a Postgraduate diploma in higher education.
Michael is a Chartered chemical engineer (CEng) with the Engineering Council of UK; a COREN-registered Engineer with the Council for Regulation of Engineering in Nigeria; and a C-rated researcher by the National Research Foundation (NRF) South Africa.
As contribution to knowledge creation towards advancing chemical engineering and applied sciences, he has authored/co-authored more than 160 papers in referred journals (ISI/Scopus-indexed); produced 2 patents; 2 edited books; 15 book chapters; >48 papers in referred conference proceedings; and > 62 oral/poster presentations at national/international conferences.
In addition, he has hosted/co-hosted 6 postdoctoral fellows; supervised to completion 17 PhD candidates and 32 MSc candidates as contributions to capacity development in chemical engineering and applied sciences.
Currently, he is a member of the Editorial Advisory Board of ACS Sustainable Chemistry and Engineering, and also a Managing Guest Editor of a Special Issue in Material Today Proceedings dedicated to the International Conference on Engineering for Sustainable World (2021).
He has served as Associate Editor of Chemical Engineering Communications, Guest Editor of Membranes, and Editorial Board member of International Journal of Coal, Oil and Gas. His primary research is within chemical and bioprocess engineering, but with main activities in nanomaterials and bioresource engineering/waste valorisation.
---
Return to list