10-06-21 COP26: Nature Based Solutions
Water
Webinar: COP26: Nature Based Solutions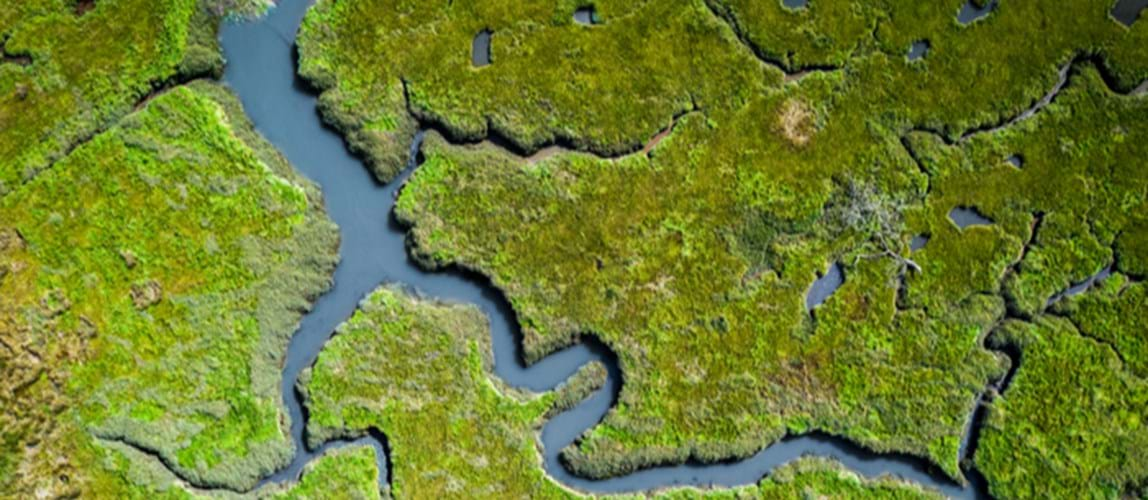 Date From

10th June 2021

Date To

10th June 2021

Price

Free of charge, open to all.

Location

Online: 09:00 BST. Duration: 1 hour.
Overview
Experts from IWA, Water UK, Severn Trent, Jacobs and The Nature Conservancy will be sharing the latest developments in nature based solutions and their impacts on climate change.
They will also be asking you some big questions - we're keen to hear about any promising innovations, and also to discuss how we make good science/policy scalable and accessible to all. We will be publishing your responses in a report that will shape our continued action in the run up to COP26.
Presenters
Samuel Larsen

,

Water UK

Samuel will be bringing us an overview and update on developments in Nature Based Solutions from across the UK Water Sector, and asking us how best practice in NBS can be implemented both in the UK and across the world.

Samuel joined Water UK in 2017, having previously worked in a variety of strategy, policy and transformation roles across consultant, water company, and government organisations. He is currently leading the delivery of the UK water industry's Net Zero 2030 Routemap – the world's first detailed plan to reach net zero operational emissions on a sector-wide basis by 2030.
Katharine Cross, International Water Association
Katharine will be leading the discussion for IWA, bringing practical insights in the application of nature based solutions in both water and wastewater operations from across the globe, with an emphasis on how these can support climate resilience along with co-benefits for people and nature.
Katharine has experience in water resources and environmental management from global to local scale with a focus on climate resilience and adaptation, nature-based solutions, water-energy-food nexus, water governance and the digitalisation of the water sector. She has worked in Asia, Africa, Europe, North America, and South America with NGOs, government, and the private sector.
Katharine is currently working for a number of organisations including the Australian Water Partnership engaging with Mekong governments and relevant stakeholders, the International Water Association on its strategic programs including climate-smart utilities, water wise cities and digital water and as a senior advisor for Water-Cities supporting the transition of cities towards sustainable water management.
Jodie Rettino, Severn Trent
Jodie's segment will bring specific examples, demonstrating how Severn Trent utilise Nature Based Solutions to enhance the resilience of the water environment.
Jodie manages the Catchment and Biodiversity Team at Severn Trent. She has been working at Severn Trent for 11 years and since joining the company has developed the catchment management programme from a set of investigations into on the ground schemes and business as usual. More recently the catchment management programme has expanded to include ecology, biology and biodiversity work on both the Companies own rural estate and 3rd party land. Across the industry Severn Trent's catchment and biodiversity work is now recognised as being industry leading. The Team have recently won the 2020 Water Industry - Alliancing and Partnership award and have been shortlisted as finalists for the 2021 Utility Week Community Investor award. She also has a PhD in Catchment Management from Cranfield University.
Amanda Lake

, Jacobs
Amanda's segment will discuss the role of Treatment Wetlands in nature based solutions and share some examples. Treatment Marshes – free water surface systems – offer multiple opportunities for treatment of organic and nutrient loads whilst providing wider benefits and climate mitigation.
Amanda is a Chartered member of IChemE and committee member on the Water SIG, with 20 years experience in the water industry. She currently works for Jacobs in their European water business as process lead and delivers work in water and wastewater treatment and interrelated opportunities in resource recovery, circular economy and carbon.
Time
09:00—10:00 BST.
Series overview
Software
The presentation will be delivered via Andeye online conference. 
You are advised to join the webinar at least ten minutes before the scheduled start time, to allow for your computer to connect.
Future webinar programme from IChemE
If you are interested in giving an online presentation to our international community of chemical engineers, we would like to hear from you. Please email our special interest groups support team with information on yourself and your proposed talk.
---
Back to events