21-04-21 Treating Groundwater in Mexico
Water
Webinar: Treating Groundwater in Mexico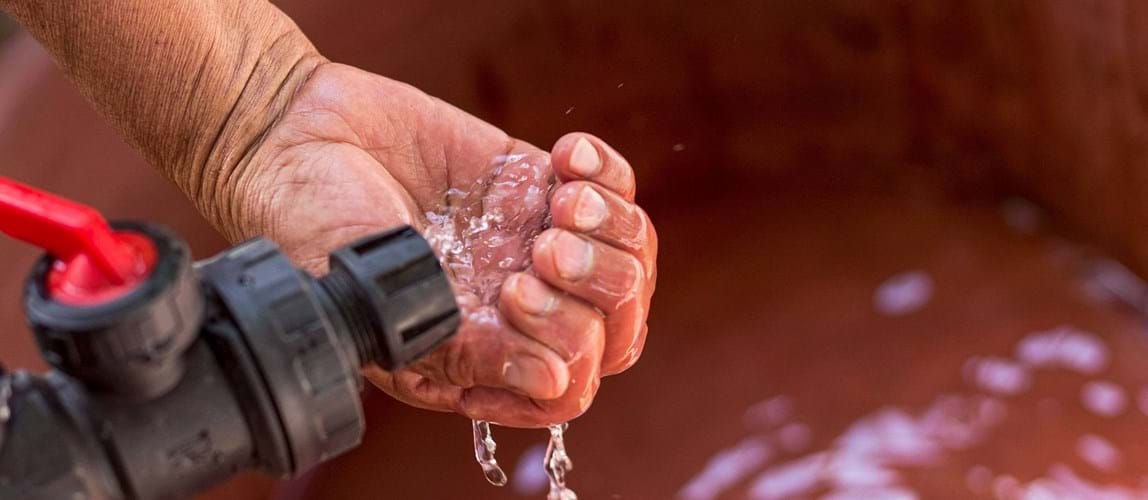 Date From

21st April 2021

Date To

21st April 2021

Price

Free of charge, open to all.

Location

Online: 17:30 BST. Duration: 1 hour.
Overview
University of Edinburgh graduates Calum and Stephan discuss their six month placement working with the NGO Caminos de Agua based in Guanajuato, Mexico. Their project covered the design and implementation of solutions to treat contaminated groundwater affecting several thousand communities in the Alto Rio Laja watershed. This 40 minute presentation will cover the history and context of the issues in the region, a short introduction of the work done by Caminos de Agua, and the research, development and implementation of low-cost solutions to remove arsenic and fluoride from groundwater, providing communities with access to safe and healthy drinking water.                                                                                                            
The presentation will be aimed at those with an interest in the implementation of low-cost local solutions for global water challenges. This includes individuals working in Water, Sanitation and Hygiene (WASH) areas.
The content aims to provide context to the water issues in Mexico, which are faced by many other regions across the world, and shine a light on some of the potential solutions which can be applied globally.
No prior technical experience or expertise in these areas is necessary to understand the content, which will be open to all levels.
Speakers
Calum Stewart, Caminos de Agua
Calum is a MEng chemical engineering graduate from the University of Edinburgh, he has a focus on sustainable engineering solutions, having worked with the RED-HtP research group at Università degli Studi di Palermo on low grade heat recovery using salinity gradient technology.
Stephan Calvet, Caminos de Agua
Stephan is a MEng chemical engineering graduate from the University of Edinbugh and has previously worked with Caminos de Agua, developing adsorbent improvement processes for groundwater treatment. 
The material presented in this webinar has not been peer-reviewed. Any opinions are the presenter's own and do not necessarily represent those of IChemE or the Water Special Interest Group. The information is given in good faith but without any liability on the part of IChemE.
Time 
17:30—18:30 BST.
Software
The presentation will be delivered via GoToWebinar®. 
Check system requirements.
You are advised to join the webinar at least ten minutes before the scheduled start time, to allow for your computer to connect.
---
Back to events