23-09-21 Solution on Water Resource M...
Water
Webinar: Solution on Water Resource Management - Challenge: Nature, Our Trusted Ally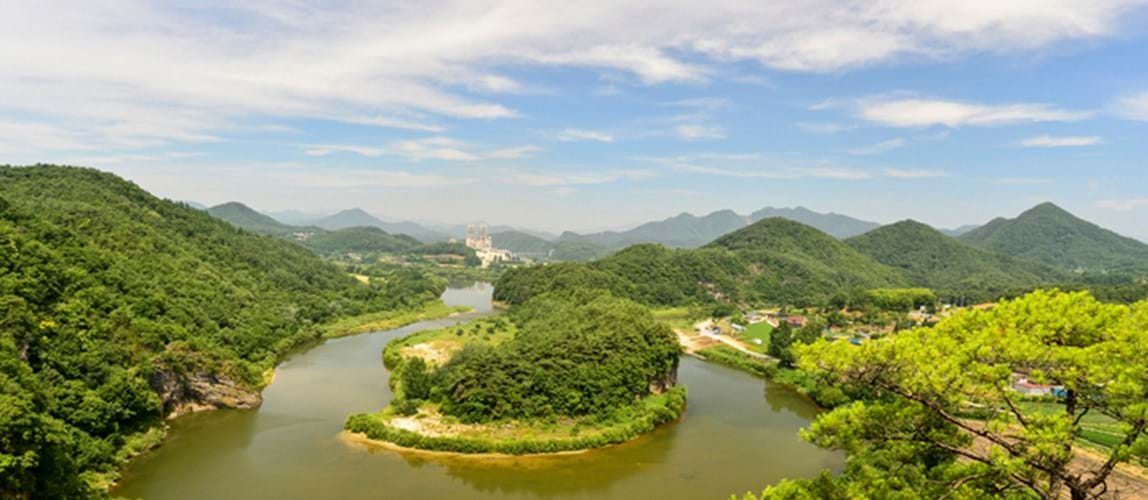 Date From

23rd September 2021

Date To

23rd September 2021

Price

Free of charge, open to all.

Location

Online: 08:00 BST. Duration: 1.5 hours.
Overview
A look at GEC's 23 years of experience in river care and lessons from some of their success stories.
Rivers in Malaysia play an important role in the economic, social, cultural and spiritual life of her people. Water from river basins in our country are used extensively for domestic use, agriculture, aquaculture, industrial sectors and to power hydroelectric facilities, as well as for recreational and transportation purposes too. The river basin especially river riparian also supports the diversity of natural ecosystem and abundance of nature that presents all natural ingredients for life, as well as serves as a spiritual retreat for humankind. River has some specific qualities; being living water is one among them. Watershed integrity is fundamental since rivers are living entities.
The value of rivers to a human person's overall wellbeing extends as it can impact ones mental health, emotional balance and happiness. Hence, river basin management should be guided by both human and river ethics. Rivers are generally capable of being self-sufficient in preserving its wellbeing through natural self-purification capacity that treats water/pollution as well care the benthic life within its caring capacity. Population growth, unsustainable development and increasing human demands results in a loss of the rivers natural condition as well disconnects her from the valley and this has led to various serious issues like deterioration of river water quality/quantity and biodiversity as well aesthetic value. In reality, most river management emphasised solutions focus on a harsh approaches - grey rather than green infrastructures. This has caused the loss of natural condition of rivers, which not only alters the ecosystem's value. River management should be in line with river's nature-based approach to protect and revitalise it into natural status. Globally, nature-based solution (NBS) provides a platform for ecosystem improvement and hydrological efficiency, as well improves both quantity and quality of water. By making nature our key ally to manage our water resources, we are able to empower and engage all stakeholders to be more actively involved in the protection and conservation of watershed by giving them ownership of the river basin.
Since 1998, Global Environment Centre (GEC) has taken on a soft and heart approach especially by infusing nature-based solution into river basin management. In this presentation, we will look at GEC's 23 years of experience of river care in Malaysia and draw lessons from some of our success stories in Klang River Basin (Sungei Way River, Klang River, Penchala River and Kinta River) as well other case studies that highlight nature-based solutions beneficial to ecological and cultural value of the rivers. Maintaining river in its natural condition with growing development and urbanisation through stakeholder smart partnership is crucial. It also emphasises the role of PEOPLE as key drivers towards sustainable water resource management.
This webinar is aimed at consumers of water in large quantities and those interested in the climate crises from the perspective of natural ecosystems and how balance can be established when attempting to find water management solutions. From extractors to dischargers of water and those involved in various stages of the water cycle.     
Speaker
Dr Kalithasan Kailasam, River Care Manager, Global Environment Centre
Dr Kalithasan Kailasam is currently the Manager of the River Care Programme where he coordinates GEC's work on lake and river management, pollution control and environmental education programme. He attained his PhD from National University of Malaysia in 2001 and joined Global Environment Centre in 2002. He is recognized as a key expert in water resource and ecosystem management esp. community engagement and has been continuously appointed as advisor, trainer or panel in a wide variety of initiatives, committees and activities by varies government department, local authorities, private sectors and civil society. He has also developed guidelines, modules, handbook and published more than 50 technical reports, scientific papers.
Dr Kalithasan has over 20 years of working experience in river ecosystem management, particularly on stakeholder engagement and environmental education. He is pioneer on Civic Science and Community Participation in River Management in Malaysia. He has developed a number of key projects related to river basin, water, wetlands and solid waste management through innovative especially nature based approach, as well has vast experience in river basin management, river auditing exercise and community based flood preparedness in Malaysia. He has developed number of programme like RIVER Ranger, SMART Ranger, Flood Ranger and DRH2O. Currently he is project leader for River of Life Public Outreach Programme phase 5, WATER STEWARDSHIP programme, developing Upper Kinta Basin Management plant well empowering Orang Asli on sustainable resource and alternative livelihood initiative mainly in Upper Kinta Basin.             
The material presented in this webinar has not been peer-reviewed. Any opinions are the presenter's own and do not necessarily represent those of IChemE or the Water Special Interest Group. The information is given in good faith but without any liability on the part of IChemE. 
Time
08:00—09:30 BST.
Software
The presentation will be delivered via GoToWebinar®.
Check system requirements.
You are advised to join the webinar at least ten minutes before the scheduled start time, to allow for your computer to connect.
---
Back to events