Famous vicar and TV star to host the...
Famous vicar and TV star to host the IChemE Global Awards 2022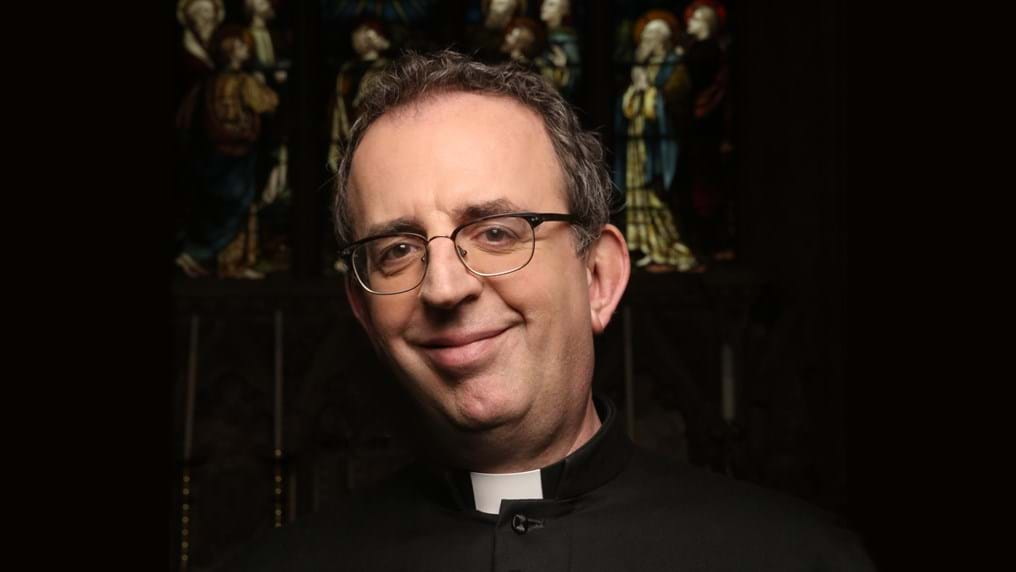 1st July 2022
He is a priest, radio presenter, Strictly Come Dancing TV show performer, popstar and an author; and now Reverend Richard Coles is going to be hosting the Institution of Chemical Engineers (IChemE) Global Awards 2022.
Often referred to as Britain's most famous vicar, Reverend Coles has had a varied career, primarily as a Church of England priest in Northamptonshire, UK, until retiring from clerical duties this year. Prior to this, he shot to fame in the 1980s in the band The Communards gaining three top 10 hits, including the biggest selling-single of 1986 Don't Leave Me This Way.
Reverend Coles is a co-presenter of BBC Radio 4's Saturday Live, and has been a regular panellist on TV shows such as Would I Lie To You?, Have I Got News For You and QI.
He took to the dancefloor on BBC's iconic dance show Strictly Come Dancing in 2017, and will now grace the stage at IChemE's Global Awards at the Mercure Manchester Piccadilly Hotel, Manchester on 17 November and is anticipated to be a hit with the chemical engineering audience.
Reverend Coles will address more than 300 guests at the event, which will see the profession's best people, projects and companies recognised for chemical, biochemical and process engineering The overall winner from all categories will be presented with the Award for Outstanding Achievement in Chemical and Process Engineering.
Keith Batchelor, Head Judge of IChemE's volunteer judging panel, said:
"We are delighted that Reverend Richard Coles will be hosting the IChemE Global Awards. It's going to be particularly special as we return to bringing the profession together in person after two years of online events through the pandemic.
"My fellow chemical engineers on our judging panel and all our organisers know the multi-talented Reverend Coles will be a fantastic host. He will help us recognise the incredibly talented and deserving chemical engineers across the world who work tirelessly to keep developing new, sustainable innovations, processes and research in biotechnology, food, healthcare, water, and many other fields, as well as driving carbon reduction of energy sources and improving environmental protection to help make the world a better place. We look forward to seeing you all there."
There is still time to enter. It is free to enter and open to aworldwide. Submissions should be made by 15 July 2022. Find out more at www.icheme.org/globalawards
Contact
For more information please contact: 
Rachael Whittles, Communications Executive & PR Lead, IChemE 
t: +44 (0) 1788 534435 
e: rwhittles@icheme.org
Claire Shepherd, Communications Executive, IChemE  
t: +44 (0) 1788 534457  
e: cshepherd@icheme.org 
What is chemical engineering?
Chemical, biochemical and process engineering is the application of science, maths and economics in the process of turning raw materials into everyday, and more specialist, products. Professional chemical engineers design, construct and manage process operations all over the world. Oil and gas, pharmaceuticals, food and drink, synthetic fibres and clean drinking water are just some of the products where chemical engineering plays a central role. 
IChemE
The Institution of Chemical Engineers (IChemE) advances chemical engineering's contribution worldwide for the benefit of society. We support the development of chemical engineering professionals and provide connections to a powerful network of over 30,000 members in more than 100 countries. 
We support our members in applying their expertise and experience to make an influential contribution to solving major global challenges, and are the only organisation permitted to award Chartered Chemical Engineer status and Professional Process Safety Engineer registration.