IChemE Fellows in Australia receive Q...
IChemE Fellows in Australia receive Queen's birthday honours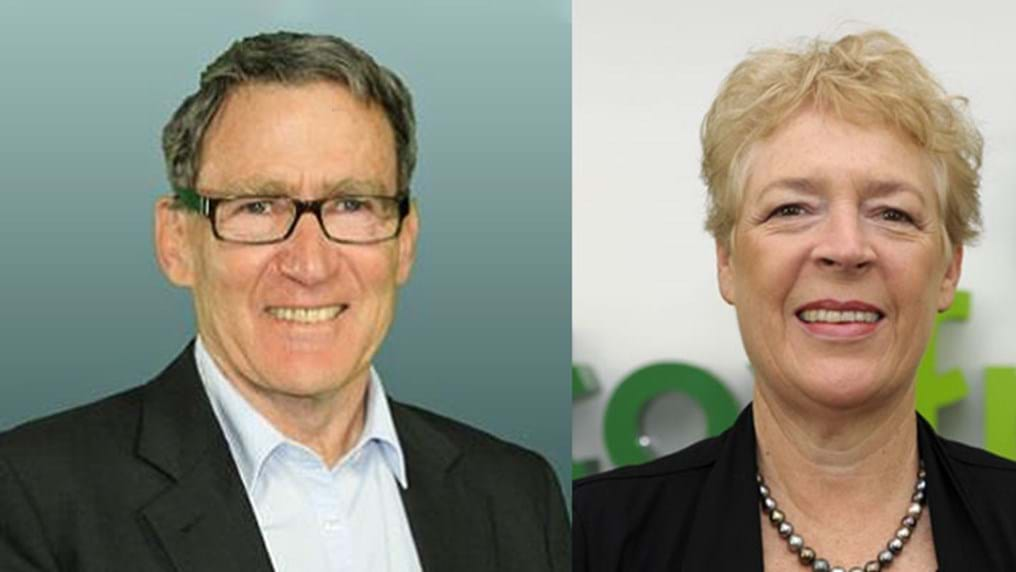 11th June 2019
The Institution of Chemical Engineers (IChemE) Fellow Katherine Hirschfeld, and Honorary Fellow Emeritus Professor Andrew Hopkins have been awarded honours to mark Queen Elizabeth II's birthday.
Hirschfeld, Chair at Powerlink, Queensland, was awarded Member (AM) in the General Division of the Order of Australia for her significant service to engineering, to women, and to business.
She currently holds several non-executive director roles in a range of industries, including at water distributor-retailer Queensland Urban Utilities, Central Petroleum in Brisbane, and infrastructure development company Tellus Holdings.
Hirschfeld is an advocate for women in engineering and operations and has been recognised as one of Australia's most influential female engineers, having been listed on the Australian Financial Review's 100 Women of Influence in 2015. She is also a Fellow of the Australian Academy of Technological Sciences and Engineers.
Hopkins, Emeritus Professor of Sociology at the Australian National University, Canberra, has been awarded Officer (AO) in the General Division of the Order of Australia for his distinguished service to higher education, particularly to industrial safety and accident analysis.
Hopkins was elected as an Honorary Fellow of IChemE in 2016 in recognition of his significant contributions to process safety.
His expertise in process safety led him to be an expert witness at the Royal Commission into the cause of a fire at Esso's gas plant in Victoria in 1998, and an expert member into an inquiry of Air Force maintenance workers exposed to toxic chemicals in 2001. He also received the European Process Safety Centre prize for his extraordinary contribution to process safety in Europe.
Hopkins has also had 15 books published relating to organisational health and safety, which have sold more than 90,000 copies.
Image
Andrew Hopkins, Emeritus Professor of Sociology, Australian National University and Katherine Hirschfeld, Chair at Powerlink
Links
Queen's Birthday Honours List 2019
Contact
For more information please contact:
Rachael Fraser, Communications Executive, IChemE
t: +44 (0) 1788 534435
e: rfraser@icheme.org
Ketna Mistry, Communications Executive, IChemE
t: +44 (0) 1788 534484
e: kmistry@icheme.org
What is chemical engineering?
Chemical, biochemical and process engineering is the application of science, maths and economics in the process of turning raw materials into everyday, and more specialist, products. Professional chemical engineers design, construct and manage process operations all over the world. Oil and gas, pharmaceuticals, food and drink, synthetic fibres and clean drinking water are just some of the products where chemical engineering plays a central role.
IChemE
The Institution of Chemical Engineers (IChemE) advances chemical engineering's contribution worldwide for the benefit of society. We support the development of chemical engineering professionals and provide connections to a powerful network of around 37,000 members in 100 countries.
We support our members in applying their expertise and experience to make an influential contribution to solving major global challenges, and are the only organisation to award Chartered Chemical Engineer status and Professional Process Safety Engineer registration.
More information: www.icheme.org