IChemE seeks your centenary stories
IChemE seeks your centenary stories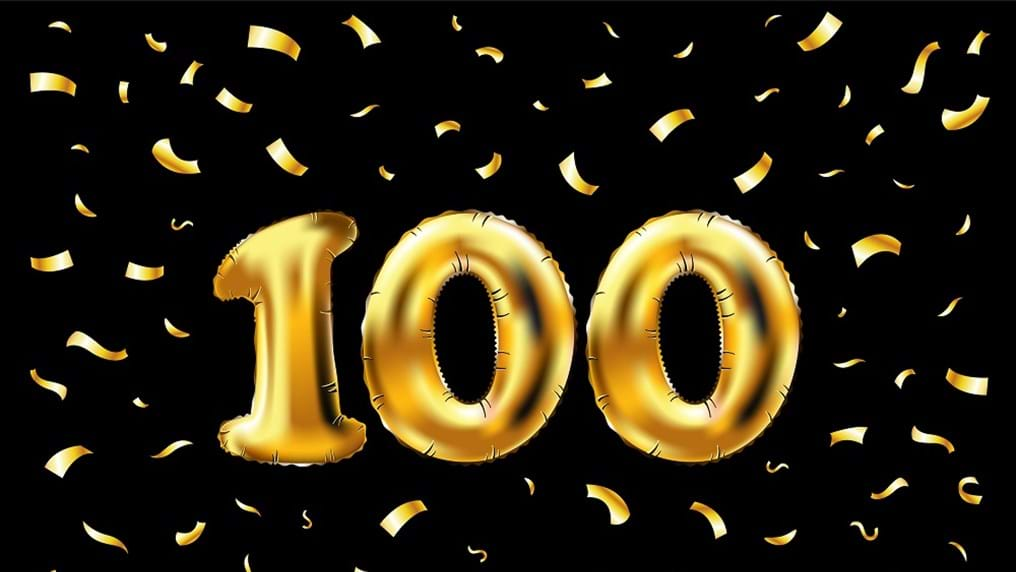 28th August 2020
In preparation for the celebration of its centenary in 2022, the Institution of Chemical Engineers (IChemE) is calling on members to share their stories which honour the valuable work of chemical engineers. IChemE aims to showcase these stories in a series of news articles, magazine features and events throughout 2022 as part of the centenary celebrations.
The 'IChemE100' centenary is a once in a century opportunity to reflect upon and honour the work of chemical engineers, past and present, in their mission to benefit society. It is also a magnificent opportunity to highlight the role of chemical engineering in helping to meet the challenges of the future.
Share your story
As chemical engineering touches all aspects of life from the environment and energy, transport to food, the potential number and variety of stories to consider is vast.
IChemE members, with a wealth of experience and insight across a range of industries and sectors, have seen first-hand the vital contribution that chemical engineering has made, and continues to make, to the well-being of the world. IChemE wants to hear about that experience by capturing members' stories.
Did you work on a unique health project? Have you helped to solve a water treatment problem? Are you working on a project which will improve standards of living? Is there a chemical engineer you know with an inspiring story? Do you have an interesting anecdote that showcases the importance of chemical engineering?
Contributions are invited to support the nine key themes of the centenary which link to the UN Sustainable Development Goals as follows:
Social experience
Energy
Food and Water
Transport
Environment and Sustainability
Materials
Health
Processes and Safety
Education and Technology
Within the themes, stories will also be grouped into three time periods meaning stories are welcomed from the Victorian era right through to the cusp of the 22nd century.
Past: 1900 to 1970s
Present: 1970s to 2020
Future: 2020 to 2100
Three examples of the type of stories IChemE is looking for are given below.
Recognising the significant experience of IChemE members, Chair of the IChemE100 Steering Committee, IChemE Past President Emeritus, John McGagh, said:
"Reflecting on the profession's mammoth contribution to society across the globe over the last 100 years, and hopefully for the next 100 years, it is more important than ever to celebrate the impact that chemical engineers have made.
"I am positive that our members will have some fantastic ideas for stories to help us celebrate this hugely significant milestone and I very much look forward to receiving them. Whatever your experience, I'm confident it will be interesting and relevant to the celebrations. Please don't worry if your story needs polishing, the team will be happy to work with you to refine it further down the line, just give us a snapshot of your experiences for now. Let's use IChemE100 to showcase chemical engineering to the world."
How to submit your idea
IChemE members are asked to submit a 200 word synopsis of their idea or story via the following form. After the closing date, members of the IChemE100 working party will be in touch to discuss how you could be involved in this exciting project. If your story is chosen to go forward, you will then be asked to work with the team to develop your idea.
The deadline for submissions is 16 October 2020.
For more information on the IChemE100 project, please visit www.icheme.org/icheme100.
Examples of stories
Solving problems by teamwork (Social Experience theme)

On a North Sea platform, the operators were having trouble getting the oil and water to separate as cleanly as required which forced them to cut back on production to ensure they stayed within the strict environmental limits applied to the platform. Remember, lost production on this scale would mean missing out on thousands, if not, millions of pounds in revenue. Daily!

By the time I was called in, there were already lots of theories on what to do next. The favourite idea was to order expensive new equipment and try to retrofit it on the platform. But something didn't sound right.

I analysed as much data as I could but I soon realised I needed to understand the perspectives of those who had experienced the problems themselves. I went offshore to the platform to see them operate the system first-hand and witnessed the problems they were experiencing. This gave me perspectives that I would never have found had I tried to solve the problem sitting on my own in the office.

Instead, we were able to propose an adjustment to the existing equipment which not only did the trick, it also didn't cost any money!


Re-purposing infrastructure (Environment and Sustainability theme)

In the North Sea, many oil and gas fields are now approaching the end of their economic life. Usually, this means one thing: decommissioning. That involves removing the production platform, towing it to a port, dismantling it and recycling the components.

In most cases, that makes perfect sense. But as the UK makes the transition from fossil fuels to renewable energy, there is now a new opportunity: re-purposing. That means we keep the infrastructure where it is – but use it to do something else.

I worked with several oil companies to investigate re-purposing ideas. In one case, we looked at opportunities for a depleted gas field to support carbon capture and storage (CCS). Carbon dioxide captured from an onshore industrial process could be sent offshore and stored safely in an old gas field. And it would be routed there via the platform and pipeline that was previously used for gas production.

Other re-purposing opportunities on which I have worked with companies include the generation of 'green' hydrogen using electricity from nearby offshore windfarms. Not only does this eliminate decommissioning costs, it also gives green projects a helping hand by reducing their investment costs.


Developing technology for the future (Education and Technology theme)

As a chemical engineer working in innovation for the government, my job is to track and think about trends and design, as well as running innovation competitions to develop technology for tomorrow's world. For example, looking at technological solutions for improving air quality. Alongside the technical side, a lot of my work is about communicating. I write briefings for Ministers, so I have to explain complex technical subjects in an understandable way, and I work with policy professionals who may not be engineering experts. It's really satisfying knowing that my chemical engineering skills are helping to develop industry and technology that will improve our environment into the future.
Links
Contact
For more information please contact:
Lucy Cook, Communications Manager, IChemE
t: +44 (0) 1788 534454
e: lcook@icheme.org
Rachael Fraser, Communications Executive, IChemE
t: +44 (0) 1788 534435
e: rfraser@icheme.org
Ketna Mistry, Communications Executive, IChemE
t: +44 (0) 1788 534484
e: kmistry@icheme.org
What is chemical engineering?
Chemical, biochemical and process engineering is the application of science, maths and economics in the process of turning raw materials into everyday, and more specialist, products. Professional chemical engineers design, construct and manage process operations all over the world. Oil and gas, pharmaceuticals, food and drink, synthetic fibres and clean drinking water are just some of the products where chemical engineering plays a central role.
IChemE
The Institution of Chemical Engineers (IChemE) advances chemical engineering's contribution worldwide for the benefit of society. We support the development of chemical engineering professionals and provide connections to a powerful network of around 35,000 members in 100 countries.
We support our members in applying their expertise and experience to make an influential contribution to solving major global challenges, and are the only organisation to award Chartered Chemical Engineer status and Professional Process Safety Engineer registration.
More information: www.icheme.org