Leading process engineer awarded IChe...
Leading process engineer awarded IChemE medal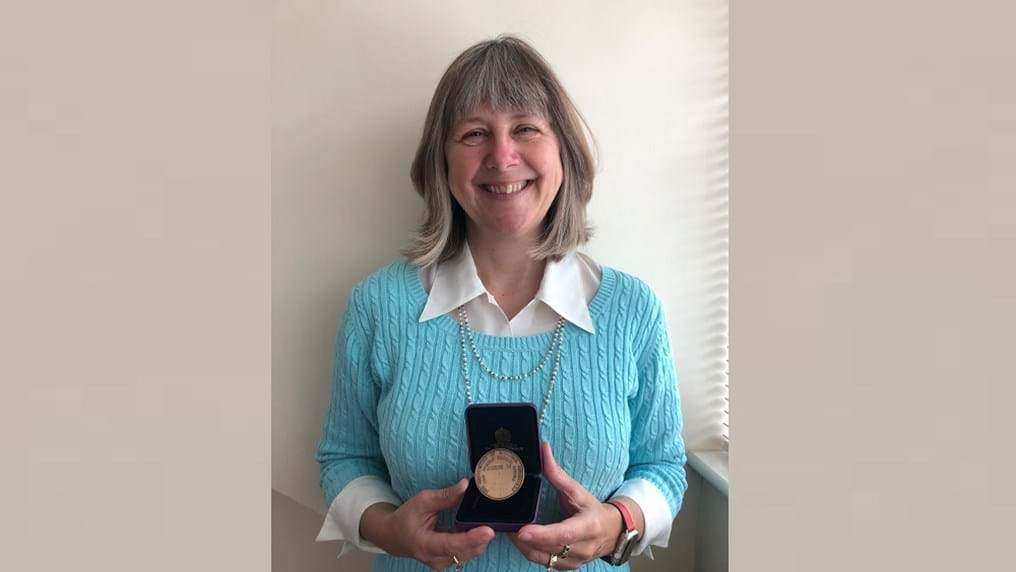 8th September 2020
Chemical engineer Fenella Nordquist, chief technical advisor for KBR UK, has today been presented with the Greene Medal by the Institution of Chemical Engineers (IChemE). An active IChemE volunteer for 25 years, Nordquist has been instrumental in the evolution of the process of accrediting chemical engineering degrees and has mentored generations of chemical engineering students.
Named after a founder member of the Institution, the Greene Medal is awarded each year to a volunteer for the most commendable long-term contribution to the progress of IChemE.
Nordquist joined IChemE's Education and Accreditation Forum (EAF) in 1995 after having benefitted from the Institution's programmes in education and employment. Recognising the importance of ensuring degrees offered by universities are of a high standard and relevant to the industry, she joined the EAF to be part of the process that maintains the necessary standards.
Nordquist said:
"I am very proud to receive the Greene Medal. It is an honour to accept this award in recognition of 25 years of voluntary services to the IChemE."
The medal was presented virtually during today's EAF meeting by Les Bolton, Chair of the EAF, and Jarka Glassey, Vice President Learned Society.
Glassey said:
"I am honoured to award this very special IChemE medal to Fenella. Her commitment to the Institution, and therefore the profession, over the past 25 years has been outstanding. Her knowledge and experience have made a significant contribution to the EAF and I would like to thank Fenella for her remarkable service in this role.
"IChemE values all of its volunteers and increasing recognition of their valuable roles in delivering IChemE's activities will be a key part of the wider volunteer engagement project that is currently underway."
Nominations are currently open for the IChemE 2021 medals and prizes. To read the criteria for each award or to download a nomination form, please visit www.icheme.org/medals. 
For more information on volunteering with IChemE, please email volunteer@icheme.org.
Image
Fenella Nordquist
Links
Contact
For more information please contact:
Lucy Cook, Communications Manager, IChemE
t: +44 (0) 1788 534454
e: lcook@icheme.org
Rachael Fraser, Communications Executive, IChemE
t: +44 (0) 1788 534435
e: rfraser@icheme.org
Ketna Mistry, Communications Executive, IChemE
t: +44 (0) 1788 534484
e: kmistry@icheme.org
What is chemical engineering?
Chemical, biochemical and process engineering is the application of science, maths and economics in the process of turning raw materials into everyday, and more specialist, products. Professional chemical engineers design, construct and manage process operations all over the world. Oil and gas, pharmaceuticals, food and drink, synthetic fibres and clean drinking water are just some of the products where chemical engineering plays a central role.
IChemE
The Institution of Chemical Engineers (IChemE) advances chemical engineering's contribution worldwide for the benefit of society. We support the development of chemical engineering professionals and provide connections to a powerful network of around 35,000 members in 100 countries.
We support our members in applying their expertise and experience to make an influential contribution to solving major global challenges, and are the only organisation to award Chartered Chemical Engineer status and Professional Process Safety Engineer registration.