challenging perceptions in chemical e...
Challenging perceptions in chemical engineering research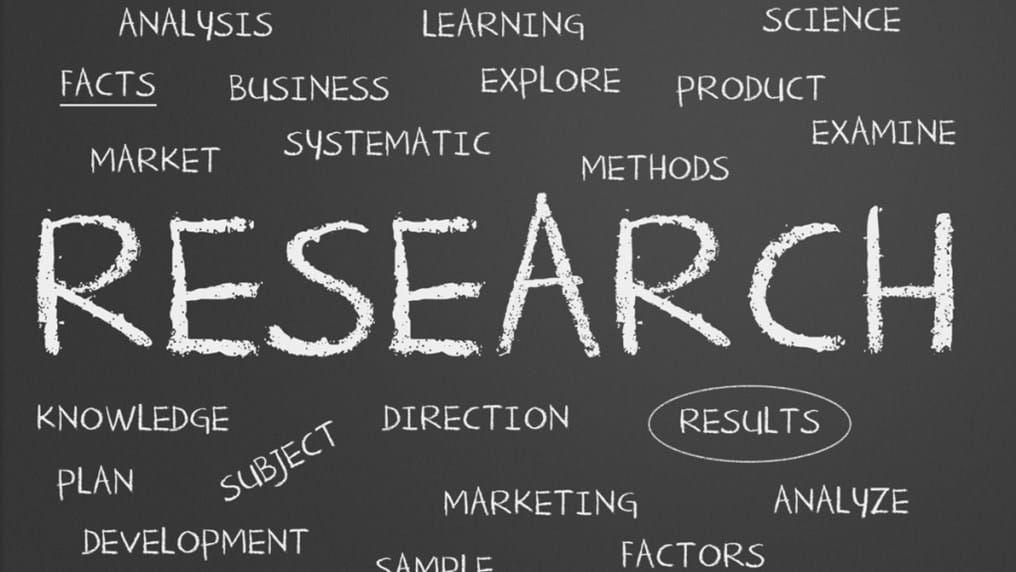 23rd February 2022
Chemical engineering is everywhere. Research plays an integral part in the development of solutions to help society.
IChemE's recently formed Research and Innovation Community of Practice (R&I CoP) aims to identify and promote key areas of research and innovation in chemical engineering, as well as champion chemical engineering research through input into policy work and via materials that demonstrate the importance of chemical engineering research to everyday life.
But are there preconceived ideas about chemical engineering research? And how do the researchers themselves define their work, activities and contributions to society?
These are ideas that Owen Jones-Salkey from the R&I CoP's Challenging Perceptions of Chemical Engineering Research Working Group wanted to dig deeper into. In this blog, he explains more on a survey conducted on this, the key findings and what's next.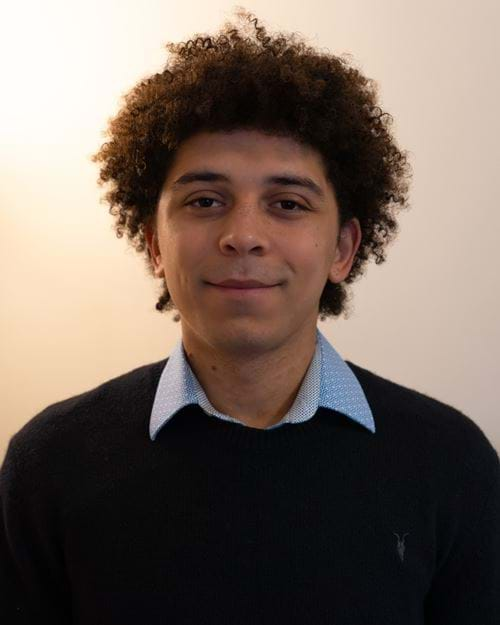 Name: Owen Jones-Salkey
Job title and organisation: Formulation Engineering Doctorate (EngD) student at the University of Birmingham in collaboration with AstraZeneca, UK.
IChemE roles: Member of the Research and Innovation Community of Practice (R&I CoP) working group on Challenging Perceptions of Chemical Engineering Research
Bio: I am currently a third year EngD student working with AstraZeneca on continuous manufacturing in the pharmaceutical industry. I use a combination of programming and experimentation to better understand the behaviour of the materials during mixing. In addition, I have been working with other IChemE volunteers to raise more awareness of careers in chemical engineering research.
Why did you decide to undertake this survey?
The goal of this project was to give chemical engineering students, early career industrialists or researchers, who may be considering a career in chemical engineering research, a holistic perspective on what it entails.
In the process, we hoped to identify and break down any potential pre-conceived ideas or misconceptions about chemical engineering research whilst highlighting potential opportunities.
The survey and analysis of the results were all made possible thanks to a small group of volunteers within IChemE's Research and Innovation Community of Practice (R&I CoP).
What did the survey entail?
The survey consisted of a mix of 21 qualitative and quantitative questions. The survey's intention was to gather an understanding behind any trends, and identify whether to pursue them in a longer-format perspective-based discussion. This would hopefully supply anyone considering a career in chemical engineering research with a depth and breadth of information from those with first-hand experience.
Who took part in the survey?
We received 39 responses, which we are very grateful for. They came from members and non-members of a variety of ages, backgrounds, and regions across the UK, working on research projects to support various industries, from pharmaceuticals to petrochemicals to sustainable energy production. While we appreciate this is a limited response, their views were very informative and can form the basis of some follow up research, which I'll come onto shortly.
What were your key findings?
1. Chemical engineering is interdisciplinary.
We initially intended on gathering an understanding of the demographic of respondents and their position in their respective careers (Figure 1). We found that the majority (26 people) were from the academic sector, with the remainder either from industry (10 people) or miscellaneous roles (three people). Of those 26 academics, 12 (46%) of them have chemical engineering degrees, but 22 (85%) of them use chemical engineering to fulfil their role. In industry, seven of the 10 people had chemical engineering degrees but all of them required chemical engineering knowledge.
These results show that there are opportunities for chemical engineering researchers (in both industry and academia) for individuals that don't have a degree in chemical engineering. It also suggests that chemical engineering is open and interdisciplinary, and that requiring a specific qualification in chemical engineering is not a barrier.
Furthermore, this was supported when we asked: "How do you think chemical engineering research impacts everyone's daily lives?" The responses varied greatly but included manufacturing of food, cosmetics, pharmaceuticals, fuel and technology. This was best described by one individual who wrote:
It is solving some of the grand challenges that as a globe are the most pressing of our time: food and drink, oil and gas, climate change, pharmaceuticals
2. The respondents (almost) unanimously agreed chemical engineering research requires creativity.
To further quantify some opinions of the respondents, three Likert scale questions were asked (see Figure 2 ): "With a rating from 1 (strongly disagree) to 5 (strongly agree), what would you rate the following statements?
'Research' is the pursuit of new knowledge;
'Research' involves creativity;
'Research' is the process of solving problems."
Research involving creativity was the most agreed with statement, closely followed by pursuit of new knowledge, then problem solving. All statements were met with a majority vote on either agree or strongly agree. Comparing the latter two, the data suggests that people believe learning and developing knowledge is more closely tied to research than problem solving – but not by much.
3. Chemical engineering researchers write reports, conduct lab work and manage teams.
Finally, the survey asked respondents what chemical engineering researchers actually do? They came back with the following results, as shown in Figure 3.
Report writing and lab/practical work, made the majority – coming out to just over 50%. Interestingly, a larger number of respondents are active in aspects of research that are less obvious like team management and administration. Given that the subjects are rather broad, no detailed conclusions could be gained. However, it has shown that it may be worth asking the respondents for more detail on their weekly/monthly duties.
What are the next steps following on from the survey and how can members get involved?
I personally think it is incredibly important to share insight into chemical engineering research. I originally thought research is for science, not engineering. This was until I started asking questions and actively searched to see what was available. Now I'm happily working in a chemical engineering research role, developing an innovative technique for manufacturing tablets.
To increase awareness, we in the R&I CoP aim to continue to help give a better, holistic insight into the field of chemical engineering research. We will do this through the following activities:
1. Produce a booklet profiling chemical engineering researchers from around the UK and Ireland which will look at how they got to the point in their career to date, their research and how they conduct this.
We welcome contributions from the chemical engineering research community from across all career levels. We're particularly keen to gain an understanding from students and early career researchers. (IChemE considers early career as those with less than nine years' self-declared experience, which doesn't include any time spent on career breaks.) If you're interested in contributing, please get in touch via chemengmatters@icheme.org.
2. Conduct a follow up survey. We look forward to engaging with fellow researchers in interviews and further testing the key findings from the initial survey. We'll be contacting IChemE members about this during 2022, so please keep an eye out for more information on this.
Thanks to everyone who participated in the survey and to our volunteer members for their work in conducting and analysing the survey.
---
Our Communities of Practice (CoPs) are open to all IChemE members. Find out more and get involved.