20-11-23 POPSIG-MPOC Palm Oil Educati...
Palm Oil Processing
POPSIG-MPOC Palm Oil Educational Roadshow at Swinburne 2023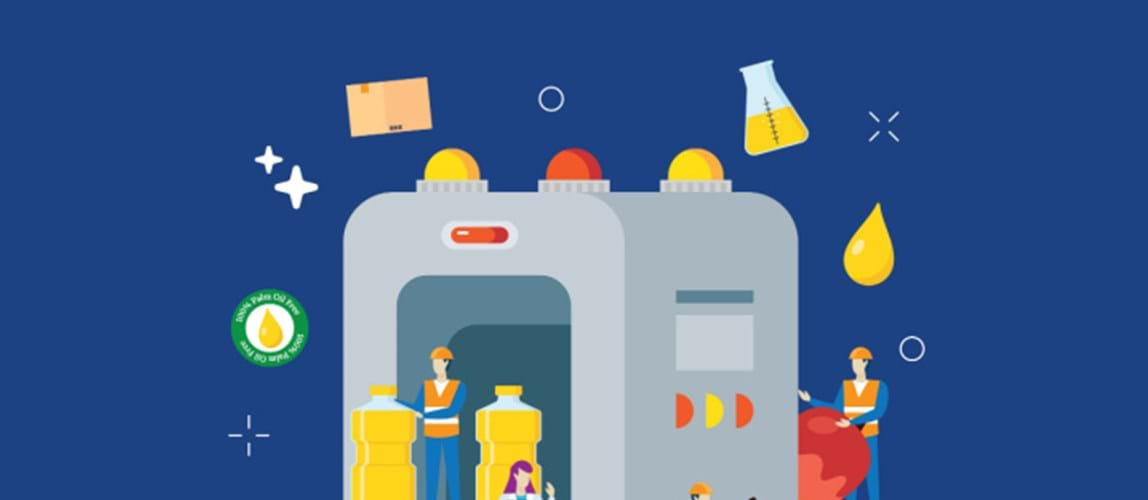 Date From

20th November 2023

Date To

20th November 2023

Price

Free of charge, open to all.

Location

Online: 14:00 MYT. Duration: 1 hour.
Overview
The University Roadshow is organised by Swinburne University of Technology Sarawak, and co-organised by Curtin University Malaysia and UiTM Kota Samarahan. It is supported by POPSIG in conjunction with MPOC. The roadshow aims to share the innovations in sustainable palm oil development through a series of interactive events.
Theme
Building Innovation Ecosystem for Futuristic Palm Oil Industry
Objectives
To share about the current challenges in the palm oil industry.

To encourage critical thinking and problem solving through creativity.

To educate and provide in-depth exposure to students on the concept of sustainability.

To enhance the understanding of making possibilities on the sustainability economy, environment and society.
Keynote speakers
Ir Shyam Lakshmanan, General Manager, IOI Edible Oils Sdn Bhd
Shyam is a Chemical Engineer, with experience in industrial chemicals manufacturing, minerals processing as well as palm oil processing. He is a First Grade Steam Engineer (with DOSH), and a Registered Electrical Energy Manager (with ST). He has an MSc in Manufacturing Systems Engineering from Warwick, UK.
He has installed a biomass fuelled cogeneration boiler with many design changes made by his team. The boiler was installed in 2019 and generates steam to meet all the refinery's steam requirements, while it also generates 7MW power. This supplies all the electrical power requirements of the refining complex. On the sustainability front his team have reduced Scope 1 and Scope 2 emissions by 50% compared to the base year of 2015. The company has won several awards for these efforts.
He also leads the R&D department. The accomplishments here include contaminant reduction in processed palm oil (e.g. 3-MCPDE mitigation), via in-house designed process, and Fractionation plant yield improvement to 84%. His team are now putting up a new Glycidyl Ester (GE) mitigation plant, which was designed by own R&D efforts.
Mr Tan Chee Yong, Manager, Technical Outreach & Extension Service, Malaysian Palm Oil Certification Council
Tan Chee Yong joined MPOCC in July 2017 as an officer in the Supply Chain Unit of MPOCC before being promoted as Manager of the Government Liaison Unit. Currently, he is leading the Technical Outreach & Extension Service Unit with the task of providing technical support to the palm oil industry in MSPO certification. 
With his background in holding a Bachelor of Applied Science in Biotechnology from the University Science of Malaysia (USM), he possesses vast experience in areas of policy development and implementation, industry and government relations, project management and planning. 
Prior to MPOCC, he was an officer in the Ministry of Plantation Industries and Commodities (MPIC) Malaysia, where he was involved in developing Malaysian Biofuel policy and implementation, specifically in palm biodiesel.​
The material presented in this webinar has not been peer-reviewed. Any opinions are the presenter's own and do not necessarily represent those of IChemE or the Palm Oil Processing Special Interest Group (POPSIG). The information is given in good faith but without any liability on the part of IChemE.
Targeted participants
Tertiary education students.
Time
14:00—15:00 MYT
Acknowledgement
The organiser and POPSIG proudly acknowledge the support provided by Malaysian Palm Oil Council (MPOC) on the Palm Oil Educational Roadshow. POPSIG has collaborated with MPOC on Palm Oil Educational Roadshow since 2019. MPOC is a corporate body with a mission to promote the market expansion of Malaysian palm oil and its product by enhancing the image of palm oil and creating better acceptance through awareness of various technological and economic advantages (techno-economic advantages) and environmental sustainability.
POPSIG also gratefully acknowledges the support provided by Desmet Malaysia Sdn Bhd, Kuala Lumpur-Kepong Oleomas Sdn Bhd (KLK OLEO), Malaysian Oleochemical Manufacturers Group (MOMG) and Sime Darby Oils.
Software
The presentation will be delivered via Zoom.
You are advised to join the event at least ten minutes before the scheduled start time, to allow for your computer to connect.
Stay connected
Please email to popsigmalaysia@gmail.com for any queries.
Disclaimer: IChemE will not be storing or controlling any data linked to this event.
---
Back to events