25-09-23 RSPO-Monash Joint Symposium...
Palm Oil Processing
Symposium: RSPO-Monash Joint Symposium 2023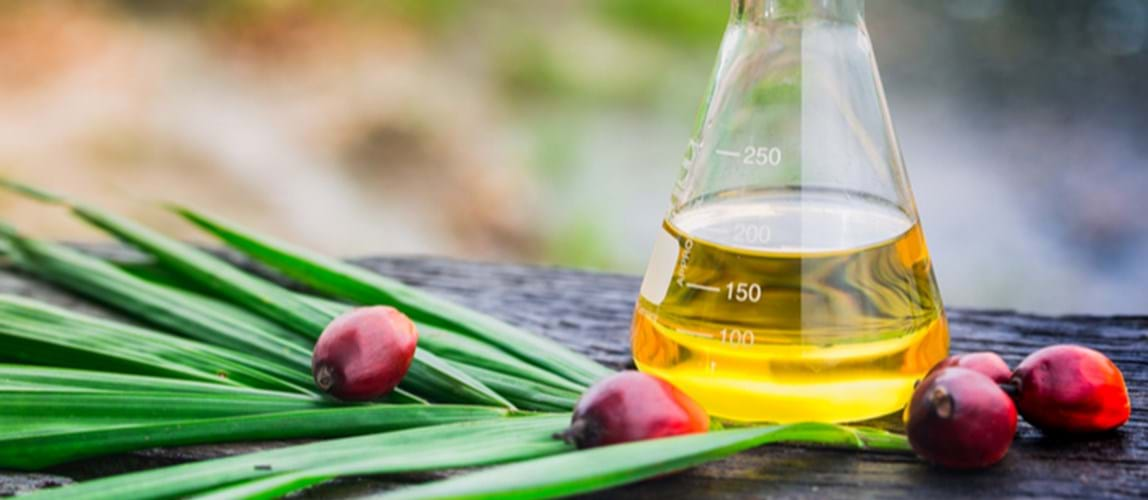 Date From

25th September 2023

Date To

27th September 2023

Price

From RM250

Location

Plenary Theatre and Exhibition Foyer, Monash University Malaysia, Jalan Lagoon Selatan, 47500 Bandar Sunway, Selangor Darul Ehsan, Malaysia.
Overview
RSPO and Monash University Malaysia are pleased to announce the first joint research symposium. The symposium offers a platform for researchers and industry practitioners from around the globe to share and explore latest and ongoing research findings as well as to discuss future directions for the advancement of a sustainable palm oil industry.
The RSPO-Monash Joint Symposium also aims to raise awareness and interest among students and young academics, and to support their engagement in the field of palm oil sustainability. Therefore, the platform is an opportunity for students to participate and contribute to the symposium by presenting their research projects.
The event will feature research discussions on focus areas relating to the RSPO and the Monash-Industry Plant Oils Research Laboratory (MIPO) with topics such as assessment of the performance, outcomes and impacts of social and environmental sustainability, highlighting oil palm smallholders, consumer and market demands, palm oil in food and health, as well as new technologies in palm oil processing and waste. The symposium will include oral presentations, panel sessions, and poster presentations.
RSPO and Monash University would like to welcome all interested stakeholders to participate and learn from the insights shared while expanding your global network of peers.
Event partner
POPSIG is one of the event partners.
Time
08:00—17:00 MYT
Programme
The symposium includes keynote speech, seven panel sessions, and poster presentations. The organisers reserve the right to amend the programme and details of the symposium as deemed necessary. More information will be progressively updated on the RSPO-Monash website.
View the full programme >>
View the speakers' profiles >>
Day 1
Opening Remarks
Professor Ir Chan Eng Seng, Professor and Head of Monash-Industry Plant Oils Research Laboratory (MIPO), School of Engineering, Monash University Malaysia
Mr Yen Hun Sung, Head of Impacts Monitoring, Evaluation and Learning (IMEL), Roundtable on Sustainable Palm Oil (RSPO)

Keynote Speech
Dr Harikrishna Kulaveerasingam, Chief Research and Development Officer, Sime Darby Plantation Berhad


Feature of Monash Pilot Plant

Session 1: Understanding downstream processing and its palm-based products
Moderator: Professor Ammu K Radhakrishnan, Professor in Immunology at Jeffrey Cheah School of Medicine and Health Sciences, Monash University Malaysia
Professor Ir Chan Eng Seng, Head of Monash-Industry Plant Oils Research Laboratory (MIPO) at Monash University Malaysia
Dr Kanga Rani A/P S Selvaduray, Head of Nutrition Unit, Product Development & Advisory Services Division, Malaysian Palm Oil Board
Mr Dario Altera, Head of Oleochemical, Southeast Asia & Global Technology Manager - Oleochemical, Desmet
Dr Lee Yee Ying, Senior Lecturer, School of Science, Monash University Malaysia
Mr Ananthan Krishnan, Head of Innovation Centre Asia, Sime Darby Plantation Research Sdn Bhd, Malaysia

Session 2: Safeguarding high conservation value areas in oil palm landscapes - challenges, approaches, and lessons learned
Moderator: Dr Sarah Scriven, Postdoctoral Research Associate, University of York
Dr Jennifer Lucey, Research and Knowledge Exchange Fellow, University of Oxford/SEARRP
Ms Chin Sing Yun, Conservation Programme Leader (Malaysia), Wilmar International Limited
Professor Erik Meijaard, Managing Director, Borneo Futures

Session 3: Forging a sustainable path - Navigating labour challenges, RSPO certification and roadmap to a resilient palm oil industry
Moderator: Ms Kamini Visvananthan, Program Manager, Malaysia, Verité South East Asia
Dr Andika Ab Wahab, Research Fellow and Head of West Asian Studies, Institute of Malaysian and international Studies (IKMAS), Universiti Kebangsaan Malaysia (UKM)
Assistant Professor Hariati Sinaga, Assistant Professor, Department of Gender Studies, University of Indonesia
Mr Jude Peters, Project Officer, Advancing Workers' Rights in the Palm Oil Sector in Indonesia and Malaysia, International Labour Organization (ILO)
Ms Leena Ghosh, Head of Human Rights and Social Standards, Roundtable on Sustainable Palm Oil (RSPO)

Session 1 poster presentation
Day 2
Session 4: Achieving circular economy via reuse and transformation of wastes from palm oil industry
Yang Berbahagia Professor Ir Dr Chong Mei Fong, Chair of POPSIG
Yang Berbahagia Dato' Leong Kin Mun, Managing Director of Primer Capital Sdn Bhd, President of Malaysia Biomass Industries Confederation (MBIC), Chairman – Panel of Experts (Biomass) for the Malaysia Rubber Export Promotion Council (MREPC) Automation and Green Technology FundBoard Member of Environmental Preservation & Innovation Centre (EPIC) – a Centre of Excellence for Waste Management under the purview of CENVIRO and Khazanah Nasional Bhd
Ir Hong Wai Onn, Commercial Head, Market Development of Novozymes, and Member of Learned Society Committee

Session 5: Empowering oil palm smallholders: Examining the outcomes of RSPO, and overcoming challenges across Southeast Asia and beyond
Moderator: Mr Guntur Cahyo Prabowo, Head of Smallholders, Roundtable on Sustainable Palm Oil (RSPO)
Dr Rosanne Elisabeth de Vos, Post Doctoral Researcher, Wageningen University and Research
Dr Sutonya Thongrak, Associate Professor, Agricultural Economics and Agribusiness, Prince of Songkla University
Dr Asad Ata, Associate Professor, Operations and Supply Chain Management and Director for Center for Sustainable Small-owners (ASB), Research Affiliate (MIT)
Session 6: Shaping the future of sustainable palm oil: Exploring emerging trends and evaluating RSPO's role
Moderator: Dr Karen Lawrence, Impact Advisor, Independent Consultant, Roundtable on Sustainable Palm Oil (RSPO)
Professor Erik Meijaard, Managing Director, Borneo Futures
Ms Rupal Verma, Consultant, United Nations Conference on Trade and Development (UNCTAD)
Mr Yen Hun Sung, Head of Impacts & Monitoring, Evaluation and Learning (IMEL), Roundtable on Sustainable Palm Oil (RSPO)
Session 2 poster presentation
Award and certificate presentations
Register to attend
Full payment is required upon submission of your registration form. Confirmation of registration is only upon receipt of full payment. Symposium fees include admission to Symposium sessions, lunches, coffee breaks, registration materials and welcome reception. 
All registration forms and payment must reach the Organiser by 1 September 2023.
The Organiser shall not be responsible for any airfare, ground transportation, lodging or incidental or any other costs incurred by participants for attending or otherwise participating in the Symposium.
Abstracts for poster presentations
The objective of this call for abstracts is to seek empirical and/or policy-oriented research papers that are aligned with the following sub-thematic areas for the Symposium: 
Biodiversity and Environment

Oil Palm Smallholders

Social and Human Rights 

Consumer and Market Demands

Food and Health 

Waste to Wealth

Oil and Fats Processing
All researchers working on sustainable palm oil are invited to submit abstracts of their scientific research to be considered for a poster presentation at the Symposium. Abstracts submitted will be reviewed by our organising committee and will be selected for poster presentation at the Symposium.
Selected poster presentations may also be considered for a special issue publication in a journal.
View the abstract submission guidelines >>
Travel to the symposium
The symposium will be held in Monash University Malaysia, Jalan Lagoon Selatan, 47500 Bandar Sunway, Selangor Darul Ehsan, Malaysia.
View the direction to the symposium >>
Contact
Please email to popsigmalaysia@gmail.com for any queries.
Disclaimer: IChemE will not be storing or controlling any data linked to this event.
---
Back to events