16-06-21 Devil's Porridge Museum - Vi...
Cumbria (UK)
Webinar: Devil's Porridge Museum - Virtual Tour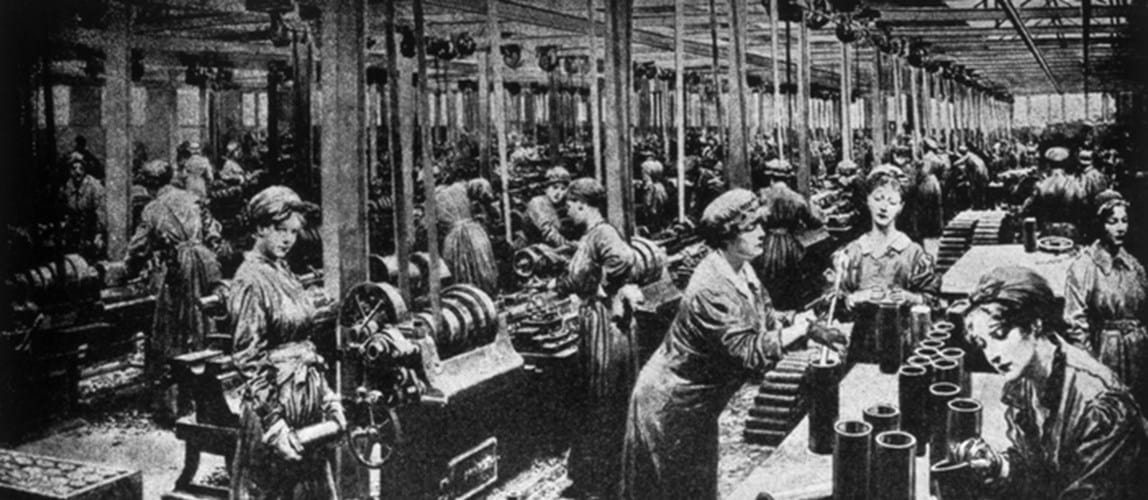 Date From

16th June 2021

Date To

16th June 2021

Price

Free of charge, open to all.

Location

Online 18:00 BST. Duration 1.5 hours.
Overview
The Devil's Porridge museum commemorates HM Factory Gretna, which was the largest munions factory in the world during the First World War. 'Devil's Porridge' was the nickname given to the highly volatile mixture of gun cotton and nitro-glycerine that was used to produce cordite, a propellant that was destined for shell-filling factories. At its height, around 12000 young women from around the UK were employed in various stages of the process.

The museum also explores the stories of the Solway Military Coast during the Second World War. Many people went to work for the Ministry of Supply ammunition depots – including the former HM Factory Gretna site; several gave their help to some of the many Imperial Chemical Industry factories which had opened locally such as ICI Powfoot to produce munitions.
The webinar is open to all members of IChemE at various stages of their careers. Particularly those who are interested in gaining an overview of the history (including chemical processes) of the munions factory HM Factory Gretna and the 'Devil's Porridge'.
Presenter
Judith Hewitt, Manager, Devil's Porridge Museum
Judith Hewitt has been Manager of The Devil's Porridge Museum since 2018. She has curated exhibitions including 'The War is Over!' for the Armistice Centenary and Love in Wartime: a look at stories of romance from HM Factory Gretna. She completed a BA and MA at Nottingham University before becoming a Secondary School History teacher for seven years. Prior to working at The Devil's Porridge Museum, she was the Manager of The Museum of Witchcraft and Magic in Cornwall for five years.
The material presented in this webinar has not been peer-reviewed. Any opinions are the presenter's own and do not necessarily represent those of IChemE or the Cumbria Members Group. The information is given in good faith but without any liability on the part of IChemE.
Time
18:00—19:30 BST.
Format
A one-hour and a half hour online session.
Registration
Please use the link below to register your attendance, please ensure you provide an email address so that we can send joining instructions to you.
Software
The presentation will be delivered via Microsoft Teams.
Webinar archive 
This webinar is free of charge and open to all to attend, but if you wish to access the slides and a recording to replay on demand then you will need to be a member of the Cumbria Members Group.
---
Back to events