06-11-21 POPSIG Roadshow @ UNM
Palm Oil Processing
Virtual Event: POPSIG Roadshow @ UNM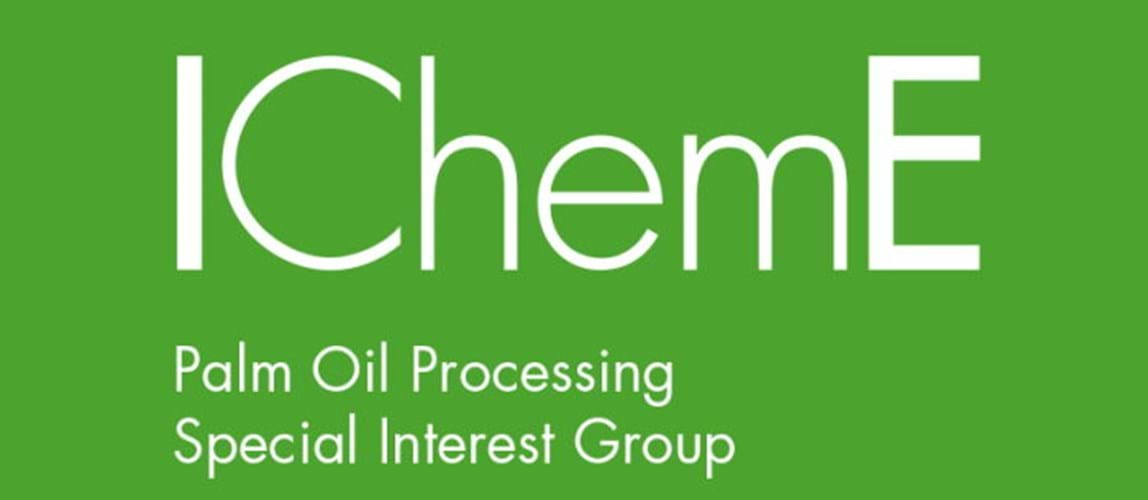 Date From

6th November 2021

Date To

6th November 2021

Price

Free of charge, open to all.

Location

Online: 09:00 MYT. Duration: 3 hours.
Overview
The virtual event, POPSIG Roadshow @ UNM will be based on the theme of "An Insight into the Role of Chemical Engineers in the Palm Oil Industry". IChemE Student Chapter at UNM was the Winner for IChemE Malaysia Student Chapter Award 2021. This event is open to all students from University of Nottingham Malaysia, Universiti Malaya, Monash University Malaysia, Universiti Teknologi PETRONAS and Xiamen University Malaysia. View poster.
Time
09:00—12:00 MYT.
Programme
09:00—09:05 
Arrival of guests and welcoming remark — Henry Ng, IChemE Student Chapter, University of Nottingham Malaysia


09:05—09:10 
Speech by the Dean of the Faculty of Science and Engineering (FOSE), University of Nottingham Malaysia — Professor Law Chung Lim 


09:10—09:30 
Introduction of POPSIG — Vincent Tiang Soon Thai, IChemE POPSIG


09:30—10:10
The role of chemical engineers in palm oil industry — Liew Sin Lu, Desmet Ballestra (M) Sdn Bhd


10:10—10:15 
Break


10:15—10:55 
MPOC Session: What do you know about palm oil? — Noraisyah Zulkawi, MPOC


10:55—11:05 
Break


11:05—11:45
Virtual Site Tour to a MSPO-certified Palm Oil Mill — Ir Hor Kok Luen, MSPO-certified palm oil mill.


11:45—11:55 
Quiz (Kahoot Challange) — Henry Ng, IChemE Student Chapter, University of Nottingham Malaysia


11:55—12:00
Closing ceremony — Henry Ng, IChemE Student Chapter, University of Nottingham Malaysia
Speakers
Noraisyah Zulkawi, Manager, Food & Nutrition, 

Science, Environment & Sustainability Division, 

MPOC

Noraisyah Zulkawi is a Biotechnologist by profession, graduated from National University of Malaysia (UKM) and obtained an MBA degree majoring in International Business from Putra University of Malaysia. For more than 17 years, she serves in Biotechnology, Pharmaceuticals, Nutraceuticals, Nutrition & Health Food industrial sector. During her previous research works, she has published 7 scientific papers in International peer reviewed journals, including the safety and toxicology of food ingredients. She is also a member of Malaysian Society for Molecular Biology & Biotechnology. Her work in MPOC is to lead and manage the Nutrition & Food team by providing science-based information on palm oil and palm-based products in food and non-food applications, promoting a healthy image of palm oil as nutritious and sustainable product.
Ir Hor Kok Luen, Mill Manager, MSPO-certified Palm Oil Mill firm
Ir Hor Kok Luen (P.Eng, PEPC, MIEM) is a/an First Grade Competent Steam Engineer, ASEAN Engineer, APEC Engineer, International Professional Engineer. He graduated from University of Science Malaysia (USM) in 2001, and is holding the Bachelor of Degree (Hons.) in Mechanical Engineering. He has more than 20 years of working experience in the palm oil mill & related downstream industries, inclusive of biogas power plant and biomass plant. He has vast experience in palm oil mill design, mill upgrading and mill troubleshooting as well as palm oil waste handling & management.
As holding the qualification as Competent First Grade Steam Engineer (JKKP, Malaysia), currently he is performing his professional service by taking the responsibility and challenges (overall mill operation) for a well-established palm oil group of company which owns 100 tons per hour capacity palm oil mills, plantations and subsidiary plants, which aggressively embark involving in palm oil mill processing, long fiber plant, short fiber plant, organic waste water treatment plant design & management ,biomass power plant, biogas capturing plant, CHP plant and of course green energy generation for grid connection (Feed in tariff) besides islanded unit for in-house consumption. Ir Hor is a corporate member of The Institutions of Engineers Malaysia (IEM) in Mechanical Discipline. He is also a Registered Professional Engineer with Practicing Certificate (PEPC) with the Board of Engineers Malaysia (BEM). He is a qualified ASEAN Engineer (AE), APEC Engineer and International Professional Engineer MY_E_00573. On the sustainability aspect, Ir Hor Kok Luen is also a certified Sustainability (Environmental, Social & Governance-ESG) Practitioner (ID: RN1868). ESG has a significant positive impact on fundamental business issues relevant to the long-term success of any company across industries.
Liew Sin Lu, Head, Department of Process, Desmet Ballestra (Malaysia) Sdn Bhd.
Liew Sin Lu is the Head of Department of Process at Desmet Ballestra (Malaysia) Sdn Bhd. She received her degree in Bachelor of Chemical Engineering with honours from Curtin University of Technology Sarawak. She joined Desmet Ballestra as a process engineer in year 2008 and has since been actively involved in process design and plant commissioning, particularly fats modification (fractionation, hydrogenation and interesterification) across the various regions in Asia and Europe. She is also actively involved in the development of new ideas and the design of solutions for oil refining and fat modifications in the company and bring them to the market.
Vincent Tiang Soon Thai, Chemical Engineer, IOI Pan-Century Oleochemicals Sdn Bhd, Johor, Malaysia
Vincent Tiang graduated with the Bachelor of Chemical Engineering (Honours) from Universiti Kebangsaan Malaysia in August 2020. He currently works as chemical engineer in IOI Pan-Century Oleochemicals Sdn Bhd, Johor, Malaysia. He joined the POPSIG committee in October 2020, and began his role as roadshow deputy director. Since January 2021, he is the Roadshow Director at POPSIG.
Vincent was a student member in IChemE from 2016 to 2020. He was also the director of the student committee from UKM which collaborated with POPSIG in organizing the university roadshow in UKM in February 2020. In addition, Vincent held the position as executive head - industry and professionalism in the Chemical Engineering Student Club (CHESC) UKM 2018/2019, in which his portfolio included organizing industrial visits and industrial talks.
Kahoot Challenge
Please prepare to access this website: Kahoot!.
Hint: Note down the key points presented by the speakers. The presented materials are the answers to the questions in the live, synchronous quiz.
Stay connected
For event updates visit IChemE POPSIG Facebook event webpage (available from 20 October 2021). Visit IChemE POPSIG social media to stay connected with us.
POPSIG appreciates the support of MPOC to POPSIG's University Roadshow. The MPOC is a corporate body with a mission to promote the market expansion of Malaysian palm oil and its products by enhancing the image of palm oil and creating better acceptance through awareness of various technological and economic advantages (techno-economic advantages) and environmental sustainability. View more about MPOC at www.mpoc.org.my.
Upcoming chemical engineering event organised by IChemE Student Chapter, UNM is Pitch It Right! 2.0 competition, which is open to all Malaysian and non-Malaysian students. View details.
Disclaimer: IChemE will not be storing or controlling any data linked to this event.
---
Back to events