13-09-22 7th IPOSC: Shifting Sustaina...
Palm Oil Processing
7th IPOSC: Shifting Sustainability Compliance into Sustainability Stewardship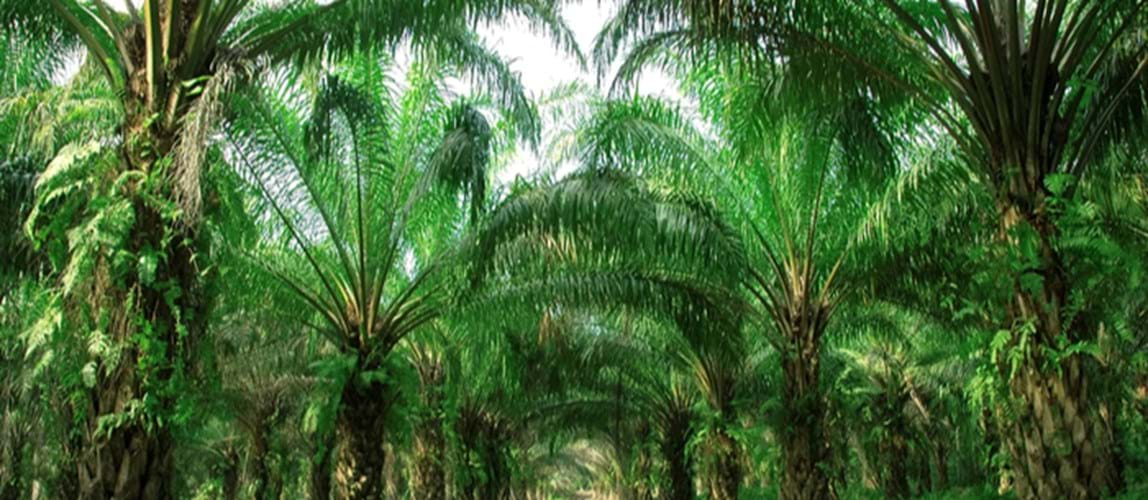 Date From

13th September 2022

Date To

13th September 2022

Price

MYR 500, open to all.

Location

Ballroom 1 & 2, Level 2, InterContinental Hotel, Kuala Lumpur, Malaysia
Organiser
Malaysian Palm Oil Council (MPOC) is a corporate established to promote the market expansion of Malaysian palm oil and its products by enhancing the image of palm oil and creating better acceptance of palm oil through awareness of various technological and economic advantages (techno-economic advantages) and environmental sustainability. POPSIG proudly acknowledges the support provided by MPOC to our activities since 2019.
Background
The International Palm Oil Sustainability Conference 2022 (IPOSC 2022) is MPOC's biannual conference that highlights the sustainability challenges and opportunities in the Malaysian palm oil industry to stakeholders involved in the palm oil sustainability debate. IPOSC 2022 has now approached its 7th edition since its introduction in 2008. The event partners are Malaysian Palm Oil Green Conservation Foundation (MPOGCF) and Sime Darby Plantation Berhad; the Gold Sponsor to IPOSC 2022 is Malaysian Palm Oil Certification Council (MPOCC); and, the Bronze Sponsor is FGV Holdings Berhad.
Objectives
IPOSC 2022 is intended as a targeted platform to update the stakeholders on pertinent and emerging sustainability developments in the industry. There is a crucial need to continue engaging and update the Malaysian palm oil industry, as IPOSC 2022 is only organized biannually, and there are a number of sustainability concerns that have emerged since, which include global initiatives to achieve Net Carbon Zero and decarbonisation efforts, green financing and ESG opportunities, as well as international deforestation-linked legislations which will impact commodities like palm oil.
Theme
Shifting Sustainability Compliance into Sustainability Stewardship
The palm oil industry has been one of the sectors at the forefront of sustainability initiatives, which include sustainability certifications, sustainability reporting and ESG governance. The theme for IPOSC 2022 is "Shifting Sustainability Compliance into Sustainability Stewardship", as MPOC would like to position the Malaysian palm oil industry as a leader in Malaysia's corporate sectors and industries' sustainability and ESG engagements.
Highlights
IPOSC 2022 will feature presentations from experts who will share their views on the recent developments and possible solutions on the current sustainability concerns and challenges. The topics include:
Net Zero and Decarbonisation Opportunities in the Palm Oil Industry
Opportunities and constraints in the palm oil industry to achieve Net Zero and decarbonisation efforts, in line with the global commitment to achieve carbon neutrality as early as 2050.
Global Sustainability Trade Barriers and Accelerators
Sustainability initiatives in the financial, consumer and biofuels sectors, which include the roles of Green Financing, ESG investments and low-ILUC risk biofuels certifications.
Target audience
Plantation and agriculture-based companies, policy makers, financial institutions, service and consultancy providers, NGOs, media, manufactures and producers, academia and local and international stakeholders with an interest in the palm oil sustainability and ESG developments, voluntary carbon markets and green financing.
Time
09:00–17:30 MYT.
Programme
07:30—09:00
Registration with Welcome Coffee, Exhibition & Networking
09:00—09:30 
Welcoming Remarks by YBrs. Puan Wan Aishah Wan Hamid, CEO of MPOC; Launching of MySawit Adventure Educational Toolkit; MPOC & POPSIG Infographic Competition Prize Giving Ceremony
09:30—10:10 
Plenary Paper: The Role of Malaysian Corporations in Shifting Sustainability Compliance to Sustainability Stewardship - by YBhg. Tan Sri Dr Zakri Abdul Hamid, Joint Chairman, Malaysian Industry-Government Group for High Technology (MIGHT) & Former Science Advisor to the Prime Minister of Malaysia
10:10—10:40 
Coffee Break / Exhibition & Networking
Session 1: Net Zero / Decarbonisation of the Palm Oil Industry - Where are the Opportunities and Constraints?
10:40—11:10 
Paper 1: Navigating the Malaysian Palm Oil Industry towards Sustainability Stewardship - by Pubadi Govindasamy, Senior Undersecretary, Strategic Planning and International Division, Ministry of Plantation Industries and Commodities (MPIC), Malaysia
11:10—11:40 
Paper 2: Net Zero Emissions - Current and Emerging Mechanisms - by Shruti Singh, Regional Director, Climate Strategies, APAC, Southpole
11:40—12:10 
Paper 3: Sime Darby Plantation's Decarbonisation Journey - by Rashyid Redza Anwarudin, Chief Sustainability Officer, Sime Darby Plantation Berhad
12:10—12:30 
Q&A Session
12:30—14:00 
Lunch / Exhibition & Networking
Session 2: Global Sustainability Trade Barriers and Accelerators
14:00—14:20 
Paper 1: Working with Independent Smallholders towards Sustainable Production and Certification - by Teoh Cheng Hai, Senior Advisor, Solidaridad Network Asia & Dr Law Chu Chien, Country Manager, Solidaridad Network Malaysia
14:20—14:40 
Paper 2: ESG and Sustainability Reporting - is it Verifiable, Auditable and Trustworthy? - by Nik Shahrizal Sulaiman, Risk Assurance Partner, PwC Malaysia
14:40—15:00 
Paper 3: Opportunities in EU's Low-ILUC Risk Fuel Voluntary Certification Scheme - by Andreas Feige, Managing Director, Meo Carbon Solutions GmbH
15:00—15:20 
Paper 4: The EU Deforestation Regulation Proposal and Current Efforts to Strengthen EU-Malaysia Dialogue on Sustainable Palm Oil - by Henriette Faergemann, Environment Counsellor at EU Delegation Indonesian and EU lead for KAMI
15:20—15:40 
Q&A Session
15:40—16:00 
Tea Break / Exhibition & Networking
Forum: Moving Towards Net Zero and Decarbonisation - The Future of Certification and Sustainability
16:00—17:30 
Moderated by: Dr Ruslan Abdullah, Director, Science, Environment & Sustainability, Malaysian Palm Oil Council
Panellists:

Benjamin Loh, Senior Manager - Sustainable Commodity, WWF-Malaysia
Joseph D'Cruz, CEO, Roundtable of Sustainable Palm Oil (RSPO)
YBhg. Datuk Haji Daud Amatzin, CEO, Malaysian Palm Oil Certification Council (MPOCC)
Rufimy Yii See Khin, Deputy Head, Corporate Banking Malaysia, CIMB Bank

17:30 
End of IPOSC 2022
Sponsorship and exhibition opportunity
The sponsorship packages will be the perfect platform to showcase your organisation's achievements to your stakeholders, and to reinforce your company's stature with key buyers and prospective clients. The organiser may tailor your sponsorship according to your specific needs.
Download the sponsorship and exhibition packages >>
Information links
Disclaimer: IChemE will not be storing or controlling any data linked to this event.
---
Back to events