14-09-21 IChemE POPSIG East Malaysia...
Palm Oil Processing
Virtual Event: IChemE POPSIG East Malaysia University Roadshow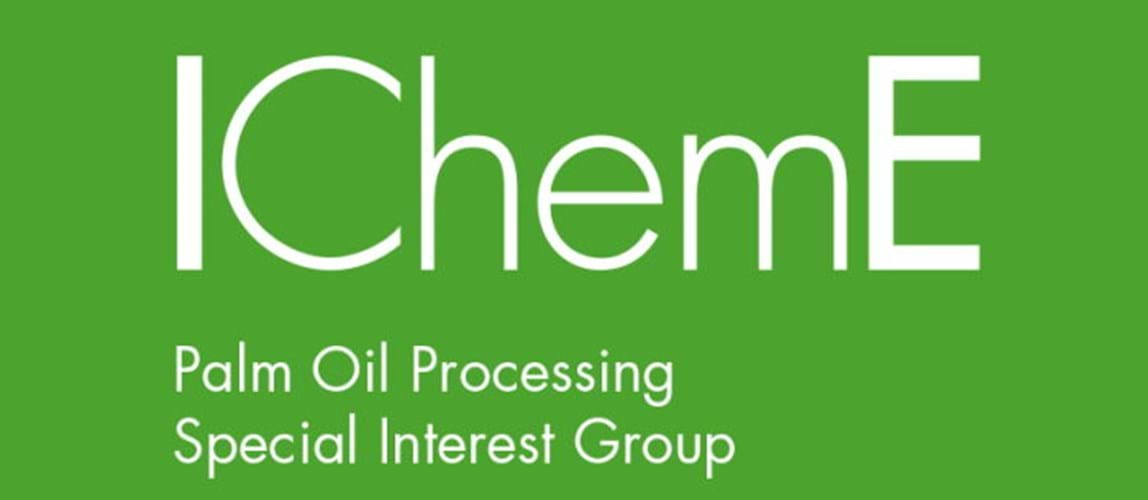 Date From

14th September 2021

Date To

14th September 2021

Price

Free of charge, open to students.

Location

Online: 09:00 MYT. Duration: 4 hours.
Overview
This event is open to all chemical engineering students from all universities based in Sabah and Sarawak, Malaysia. The recording of the selected sessions will be available from 15 September 2021. View event poster >>
Due to limited capacity, the registration will prioritise the students at the universities based in Sabah and Sarawak, Malaysia. Please contact or visit your university's IChemE Student Chapter social media or lecturers to register to attend this event.
As a part of IChemE POPSIG East Malaysia Month, Dr How Bing Shen affiliated to Swinburne University of Technology Sarawak will deliver a webinar Circular Economy for Oil Palm Biomass Industry: Concept to Modelling on 20 September 2021. View poster >>​
Time
09:00—12:45 MYT.
Programme
09:00—09:15
Arrival of guests, scan QR code for student's attendance, and briefing.


09:15—09:25
Opening remark – Professor Tuong-Thuy Vu, Dean of Faculty of Engineering and Science, Curtin University Malaysia.


09:25—09:30
Group photo session.


09:30—10:00
Introduction of IChemE POPSIG and briefing on post-event report award and article honorarium – Dr Viknesh Andiappan, IChemE POPSIG


10:00—10:30
The Role of Chemical Engineers in Palm Oil Industry – Prasath Ramani, Novozymes Malaysia.


10:30—11:00
Palm Oil - Are They Good for You? – Vicky Chia, MPOC.


11:00—11:30
Introduction to SOPB and virtual site visit – Galau Melayong, SOPB.


11:30—12:30
Panel discussion of speakers, together with Ir Shyam Lakshmanan and Ir Tian Foon Howe. Quiz submission closes at 12 midday.


12:30—12:40
Announcement of winners for the quiz.


12:40—12:45
Closing remark.
Speakers
Dr Viknesh Andiappan, Deputy Chair, IChemE POPSIG
Viknesh Andiappan is an Assistant Professor at Heriot-Watt University, Malaysia Campus. His area of specialisation centres on the development of systematic design approaches for biomass energy systems and supply chains. His research aims to integrate process design and operational considerations simultaneously. His research interests also include process synthesis and analysis of energy systems, synthesis of integrated biorefineries, industrial symbiosis planning as well as energy planning for greenhouse gas emission reduction. Most recently he has embarked on developing decision-making models for sustainable agriculture planning. He spends his time working on mathematical programming, multi-objective optimisation, input-output modelling, game theory models, process simulation and Process Integration tools such as pinch analysis. Dr Andiappan is well-published and well-cited for a young researcher (over 60 publications with an h-index of 13) and presented several papers in various conferences. He was also shortlisted as a finalist for the IChemE Young Researcher Malaysia Award (2018 and 2019) and the Heriot-Watt University PRIME Award (2021). Dr Andiappan is also an editorial board member for internationally peer-reviewed journals such as Process Integration and Optimization for Sustainability (PIOS) and Frontiers in Sustainability (Sustainable Chemical Process Design). He is a member of the reviewer board for Processes Journal. In addition, he serves as a technical committee member for several conferences. Dr Andiappan also collaborates closely with well-known international researchers from Malaysia, Philippines, India, Japan, Taiwan and United Kingdom. He led and completed a COVID-19 research grant, which worked on developing an economic analysis model to formulate post-pandemic recovery strategies for the agro-industry in both Malaysia and the Philippines. Most recently, he was awarded the IBAE Young Researcher of the Year Award in 2020 for his contributions and achievements in research.
Aside from research, Dr Andiappan is a Chartered Engineer and serves as a Professional Reviewer for the Institution of Chemical Engineers (IChemE). He also serves as the Deputy Chair for the IChemE Palm Oil Processing Special Interest Group (POPSIG) and was previously the University Roadshow Director. As the University Roadshow Director, he led efforts to promote the palm industry and the opportunities for chemical engineers, to young chemical engineering undergraduate students in universities around Malaysia.
Prasath Ramani, Industrial Technology Specialist, Novozymes Malaysia
Prasath is a chemical engineer with MBA and has ten years of professional experience in the field of oils and fats, oleochemicals and biofuels. He is a Chartered engineer and Chartered member of IChemE who has been actively involved in promoting chemical engineering and its contributions in his region.  
He spent several years working as an engineer in plant environment leading plant operation, major/base projects, and process improvements. He coordinated a major oleochemical project together with EPC and PMC partners through engineering, construction, and commissioning phase. While working for an engineering company, he has managed many plant engineering projects covering project management, detailed design and engineering, sourcing, and plant commissioning. He worked with engineers from various disciplines and has championed leading many engineering standardization initiatives, including developing an engineering workflow for major projects execution.
At present, he advocates on using sustainable biological solutions by challenging conventional chemical methods in the process plants. He uses his industrial background and process know-how to enable industrial enzymes to be a game changing solution, leading the path to a greener and more sustainable future. He determines the project approach, drive R&D projects and support on scaling up of process plants while serving as a technical specialist and project leader.
He is passionate speaking about chemical engineering, palm oil industry, industrial enzymes, and sustainability for better future.
Vicky Chia, Senior Executive, Science, Environment and Sustainability Division, MPOC
Vicky is an accredited practising dietitian and nutritionist by profession. She graduated from University of Sydney, Australia in 2013 with Bachelor of Science (Nutrition) Honours Class I, and gained a few years work experience in Sydney, Australia before returning to Malaysia in 2016. She is also member of Dietitians Australia (DA), Malaysian Dietitians' Association (MDA) and Nutrition Society of Malaysia (NSM).
Her experience in clinical practice for the past nine years has given her opportunity in disease management, public speaking as well as public health promotion. She has joined the Science, Environment, and Sustainability Division of Malaysian Palm Oil Council (MPOC) in 2021, hoping to use her dietetics and nutrition knowledge to widen public perception in palm oil industry especially on the health benefits.
Galau Melayong, Head of Sustainability Department, SOPB
Galau joined Sarawak Oil Palms Bhd (SOPB) as a management trainee in the Plantation Operations (Field) Department in 1989. He has over 30 years' experience in plantation management as an Assistant Manager, Estate Manager and Plantation Controller
In 2014, he was tasked to set up the sustainability department of SOPB and presently holds the post of Head of Sustainability. His responsibilities are to establish the group sustainable policies, procedures, and practices. The sustainability department develop, directs, monitors, and evaluate effectiveness of company's sustainability programs.
Ir Shyam Lakshmanan, General Manager, IOI Edible Oils Sabah Sdn Bhd.
Ir Shyam Lakshmanan is a General Manager at IOI Edible Oils Sabah Sdn Bhd. He is well known with a successful record of technical and commercial accomplishments in industrial chemicals, mineral processing and edible oil processing plants. He demonstrates strong technical and commercial experience, with a track record of more than 30 years in improving plants and their profitability, developing new products, converting wastes into products, business development, marketing and procurement. 
Shyam is a Fellow of IChemE, and is a Chartered Engineer and Chartered Scientist. He is also a First Grade Steam Engineer, and a Registered Electrical Energy Manager. He has served as Industrial Advisory Panel member of various universities such as UTP, UTAR and Nottingham. He has also served as Industrial Supervisor for MEng students for their design projects. He has also designed and installed mineral processing plants in China and Indonesia. His fields of publication include sustainable practices and improved boiler operation, reduction of pollution from chlor-alkali process, reducing 3-MCPDE and GE in palm oil. Shyam's accomplishments include: "Personal Achievement Award" (2008) and "Jack of all trades" Award (2013) by "Chemical Engineering".
Ir Tian Foon Howe, Senior Mill Manager, MJM (Palm Oil Mill) Sdn Bhd
Ir Tian is the Senior Mill Manager at MJM (Palm Oil Mill) Sdn Bhd. He holds a Degree in Mechanical Engineering from University of Malaya. He started his career as Trainee Engineer at Belaga Palm Oil Mill. He joined Primaluck (M) Sdn Bhd as Project Engineer in 2008, then followed by a few new palm oil mill projects he involved. Construction and operation experiences gained throughout his career become strong foundation for him to take up new mill design works in TBS Oil Mill project. Ir Tian is also active in leading the research and development projects in MJM Palm Oil Mill which focus on resolving waste management and plant optimization. With the inspiration of bringing palm oil mill industry to higher standard, Ir Tian was appointed as Chairman of SOPPOA's Mills Committee 2019-2021.
Awards and competitions
Online quiz
This activity moderated by IChemE Student Chapter, Curtin University Malaysia will be conducted during the live, synchronous session. The submission will close at 12:00 noon on 14 September 2021. The winners will be announced before the session ends and will receive cash prize RM50 after the event.
Best post-event report
This event is eligible for the entry to POPSIG best post-event report competition. The winner will receive cash prize worth RM200 and certificate of achievement from IChemE POPSIG. The closing date of submission is at 23:59 hours, 16 September 2021. The selected report will also be published on IChemE Newsletter (2021, Issue 18). Please email your report or send your enquiries to popsigmalaysia@gmail.com.
Required format: two pages of content is recommended. Please download and fill in the application form (requirements listed in page 2).
Article honorarium (student)
This award is eligible for all students attending the universities based in Sabah and Sarawak. The selected candidate(s) will receive cash prize worth RM200 each and certificate of achievement from IChemE POPSIG. The submission opens at 00:00 hours, 1 September 2021, and closes at 23:59 hours, 20 September 2021. The selected article(s) will also be published on IChemE Newsletter (2021, Issue 18). Please send your enquiries, or email your application form and article to popsigmalaysia@gmail.com.
Required format: View the details. Please download and fill in the application form - two pages of content is recommended, while the sources of information can be cited with any referencing format.
Stay connected
For event updates visit IChemE POPSIG Facebook event and Twitter webpages.
Disclaimer: IChemE will not be storing or controlling any data linked to this event.
---
Back to events