17-08-22 Regional Chemical Engineerin...
Palm Oil Processing
Virtual Event: Regional Chemical Engineering Undergraduate Conference 2022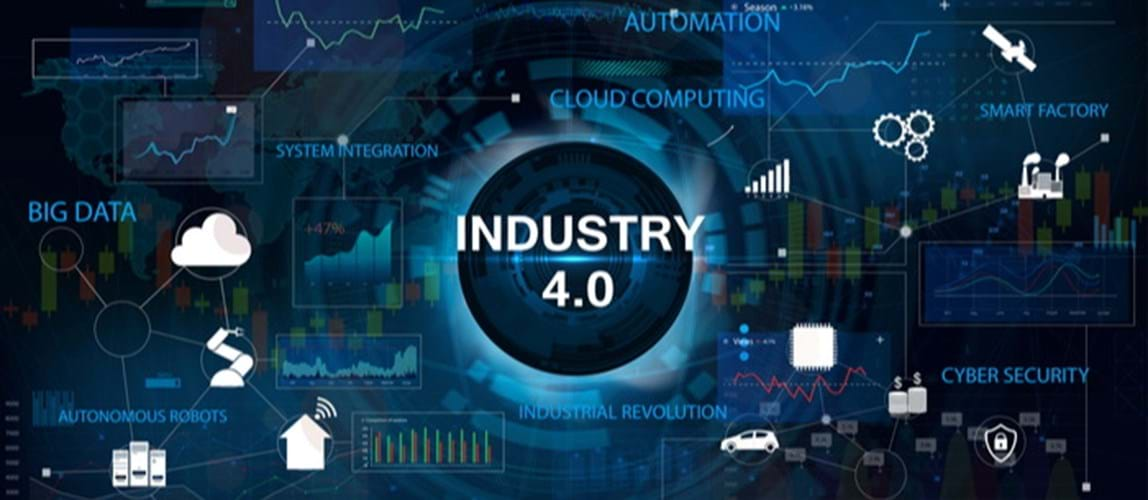 Date From

17th August 2022

Date To

18th August 2022

Price

From USD24. Open to all.

Location

Online: 09:00 MYT. Duration: 2 days.
Overview
Regional Chemical Engineering Undergraduate Conference (RCEUC) is an annual conference that aims to prepare fresh graduates for the industry by means of keynote speeches, forum, and relevant workshops. It serves as a platform to encourage networking among chemical engineering students. The goal is to bring together bright minds to deliver talks, foster learning and nurture communication skills.
The conference is organised by the Department of Chemical Engineering, Faculty of Engineering at Universiti Malaya. It is in collaboration with Chemical Engineering Undergraduate Club (CEUC) and IChemE-UM Student Chapter (IChemE-UM SC). The event is supported by Palm Oil Processing Special Interest Group (POPSIG), in conjunction with Malaysian Palm Oil Council (MPOC).
Keynote speakers
Harikrishna Kulaveerasingam, Chief Research and Development Officer, Sime Darby Plantation Berhad, Malaysia
Topic: Reimagining Plantations
Dr Harikrishna completed his first degree (BSc) in Plant Sciences from the University of London (Wye College), and completed his PhD in Plant Developmental and Molecular Biology at the University of Leicester.  
Prior to joining Sime Darby Technology Centre Sdn. Bhd. in July 2003, Dr Harikrishna was a post-doctoral Fellow of University of California, working on plant molecular biology R&D and started his early career in Malaysia at Golden Hope Plantations followed by an academic career at University Putra Malaysia where he was a visiting scientist at Massachusetts Institute of Technology, Cambridge working on developing new tools for oil palm molecular biology. He has over 30 years' post-graduate experience in biotechnology and in 2012 he was inducted into the Malaysian Academy of Science as a fellow. 
In May 2009, Sime Darby announced that it has successfully sequenced, assembled, and annotated the oil palm genome exclusively using second generation sequencing technology– making it the world's first company to achieve this scientific break-through using this technology, an effort spearheaded by Dr Harikrishna. 
In 2016, Sime Darby Plantation announced the first commercial scale planting of its genome select oil palms derived from its genomic breakthrough of 2009, with an expected peak oil yield of over 10 tonnes of oil/ha.
Sharifah Rafidah Wan Alwi, Research Fellow, Process Systems Engineering Centre, Universiti Teknologi Malaysia & Director of Research and Development, Optimal Systems Engineering Sdn Bhd, Malaysia 
Topic: Stretching the Limits of Industrial Water Savings
Professor Ir Ts Dr Sharifah Rafidah Wan Alwi is a Professor in the School of Chemical and Energy Engineering, Universiti Teknologi Malaysia. She previously helmed as the Director of Process Systems Engineering Centre (PROSPECT) for ten years (2011 to 2021). She is an expert Pinch consultant for multiple industries and is among the leading researchers in Pinch Analysis technique development.
Professor Sharifah is also the co-founder and Director of Optimal Systems Engineering Sdn Bhd, a UTM Spin-off company. She is an active consultant as well as trainers for the industries. Together with her team, they have developed seven resource minimisation software.
Professor Sharifah has won various international and national awards such as Green Talents 2009 (Germany), IChemE Highly Commended Sir Frederick Warner Prize 2011 (UK), ASEAN Young Scientist and Technologist Award 2014, National Young Scientist Award 2015, ASEAN-US Science Prize for Women 2016 in Energy Sustainability, Malaysia Research Star Award 2016, 2018, 2019 and Top Research Scientists Malaysia 2018.
She was listed as 'Asian Scientist 100' in 2017 and 'Asia's Rising Scientists' in 2020, and '8 Women Scientists from Asia You Should Know' in 2021 by AsianScientist.com. Professor Sharifah is also the Associate Editor for Journal of Cleaner Production.
Plenary forum speakers
Anne Lim May Liang, Division Marketing Manager, Endress+Hauser (Malaysia) Sdn Bhd
Anne is a Division Marketing Manager at Endress+Hauser (Malaysia) Sdn Bhd. She obtained Bachelor of Engineering (Chemical) and has over 20 years of experience. Throughout her career, Anne had been Sales Engineer for F&B and Palm Oil Industry and Division Sales Manager, and becomes Division Marketing Manager since 2016.
She has been a speaker during Digitalisation Towards Water Sustainability and Resilience organised by Regional Water Talks 2021; Industrie 4.0 Dialogue "Shaping Malaysia Manufacturing Industry of Tomorrow" organised by Malaysian German Chamber of Commerce 2019; and, Sustainable and Digital Water Supply Future organised by Malaysian Water Engineers Action Committee Conference (MYWAC) 2019. Anne was the Winner for International Sales Progress Contest 2006 presented by Endress + Hauser.
Lim Chun Hsion, Assistant Professor, School of Engineering and Physical Sciences, Heriot-Watt University Malaysia
Ir Dr Lim Chun Hsion is a PhD and MEng in Chemical Engineering graduate from University of Nottingham Malaysia who ventured his career as risk and safety consultant, researcher and academician. He started is career as a consultant in oil and gas industry 10 years ago, involved in various projects related to process safety review including HAZOP, HAZID, SIL and QRA studies. He was a researcher in rubber industry prior to the transition into academic industry.
Currently, Ir Dr Lim holds the position as Assistant Professor in Heriot-Watt University Malaysia, delivering courses related to process safety and plant design. He is also an active Charted Engineer from IChemE. His research interest includes process integration and optimisation via mathematical modelling in biomass supply chain, palm oil processes, renewable energy, sustainable processes and incorporation of Industry 4.0 technologies.
His recent works include adaptation of HAZOP methodology to identify research gaps in the palm oil industry towards Industry 4.0, mathematical modelling for optimum oil palm harvesting and evacuation route, and economy and sustainability analysis of drone applications in oil palm plantation. He works with industry stakeholders to understand the challenges and explore the potential adaptation of Industry 4.0 technologies and its optimum adaptation strategy.
The material presented in this webinar has not been peer-reviewed. Any opinions are the presenters' own and do not necessarily represent those of IChemE or the Palm Oil Processing Special Interest Group. The information is given in good faith but without any liability on the part of IChemE.
Time
Day 1, 17 August 2022: 09:00–21:30 MYT.

Day 2, 18 August 2022: 08:30–19:00 MYT.
Programme
Day 1
09:00—09:30 
Welcoming Remark


09:30—10:00 
Judge Briefing


10:00—12:00 
Online Presentation (Session 1); Prototype Demonstration


12:00—14:00 
Break


14:00—17:30
Online Presentation (Session 2)


17:30—19:30 
Break


19:30—21:15 
Plenary Forum: Roles of Engineers in the Smart Industry


21:15—21:30
Kahoot Challenge
Day 2
08:30—09:00
Opening Ceremony


09:00—11:30 
Keynote Speeches by Dr Harikrishna Kulaveerasingam and Professor Sharifah Rafidah Wan Alwi


11:30—12:30 
Prototype Demonstration (Final Round)


12:30—13:00 
Break


13:00—13:30
Judge Briefing


13:30—16:30 
Online Presentation (Final Round)


16:30—18:00 
Break


18:00—19:00
Prize Giving & Closing Ceremony
Acknowledgement
RCEUC 2022 is listed as one of the POPSIG-MPOC educational roadshows. Our roadshow won the Top 20 Best Youth Sustainable Project presented by the European Union (Delegation to ASEAN) in 2022. POPSIG gratefully appreciates the support provided by Malaysian Palm Oil Council (MPOC).
Software
The presentation will be delivered via Zoom.
You are advised to join the webinar at least ten minutes before the scheduled start time, to allow for your computer to connect.
Stay connected
Please email to popsigmalaysia@gmail.com for any queries.
Disclaimer: IChemE will not be storing or controlling any data linked to this event.
---
Back to events