22-11-22 Circular Economy - Exploring...
Palm Oil Processing
Webinar: Circular Economy - Exploring the Industry Symbiosis Within and Outside the Palm Oil Industry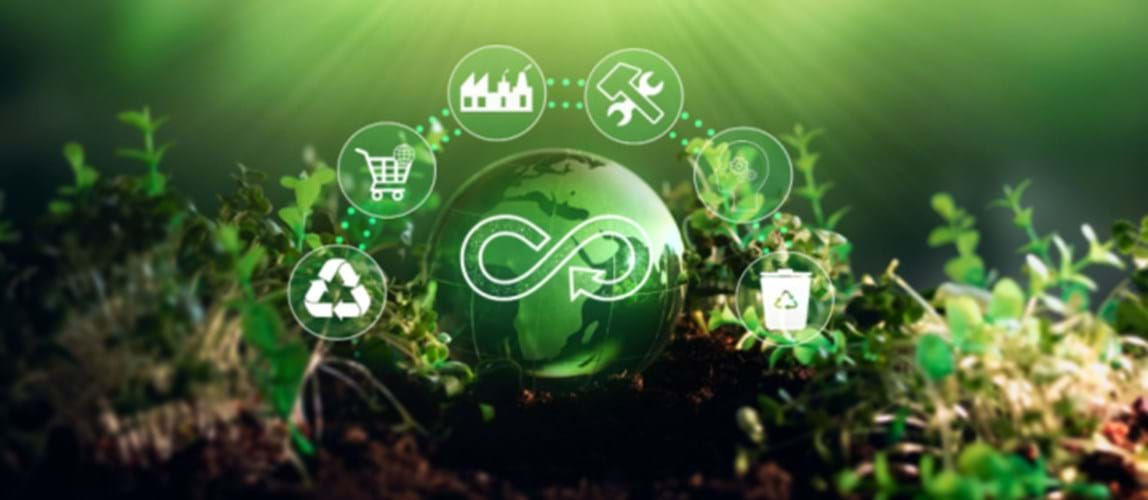 Date From

22nd November 2022

Date To

22nd November 2022

Price

Free of charge, open to all.

Location

Online: 15:00 MYT. Duration: 1 hour 30 minutes.
Overview
As part of the POPSIG University Roadshow programme, IChemE's Palm Oil Processing Special Interest Group (POPSIG) and National Chemical Engineering Symposium (NACES) 2022 organising committee are pleased to jointly host a forum that will discuss the role of circular economy in sustaining palm oil industry. Chaired by POPSIG, the panellists will present their views to lead sustainability in palm oil industry to a new height.
NACES 2022
NACES 2022 is organised by Sekretariat Mahasiswa Fakulti Pengajian Kejuruteraan Kimia (SMF PKK); it is collaborated with School of Chemical Engineering Student Society (SChESS) and Society of Petroleum Engineers UiTM Student Chapter (SPE UiTM-SC); and it is supported by POPSIG. The theme of NACES 2022 is Elucidating Salient Sustainable Pillars in Technological Advancement.
Forum: Circular Economy - Exploring the Industry Symbiosis Within and Outside the Palm Oil Industry
Most industries today are non-sustainable in nature. Production is in large quantities using cheap and easily accessible raw materials with little attention paid to the waste produced. Economic profitably is the driving force and industry is constrained by social and ecological environment.
How then do we create a circular economy? Application of industrial symbiosis allows materials to be used in a more sustainable way. The core idea of industrial symbiosis follows the study of industrial ecology, which is to imitate the functioning of ecological systems. When it is implemented correctly, industrial symbiosis creates an interconnected network where materials and energy are utilized continually without any generation of waste. Materials used remain economically valuable for a longer period.
In this forum, the speakers will examine what industrial symbiosis means for palm oil processing as well as the challenges within and outside the sector.
Chair of Forum
Qua Kiat Seng, Senior Lecturer, School of Engineering, Monash University Malaysia
Ir ChM Qua's career has been in the palm oil industry for 48 years. His experience has been in refining, foods, oleochemicals and personal care. He worked for Unilever, ICI and KLK in Malaysia, Australia and in Europe. His last operational role was Executive Chairman of Standard Soap in the UK where he retired from full time work in 2006.
Subsequently Ir Qua advised the Institution of Chemical Engineers in Malaysia and AOMG (ASEAN Oleochemical Manufacturers Group) until 2016 and 2019 respectively. He volunteer for IChemE and was a board member from 2018-2020 as well as Learned Society Committee member 2019-2020. He founded IChemE's POPSIG (Palm Oil Processing Special Interest Group) in 2015 and remain a leading member.
Currently Ir Qua is a Senior Lecturer, School of Engineering at Monash University Malaysia and Fellow of Monash-Industry Palm Oil Education and Research (MIPO) Platform. He is a council member of MOSTA (Malaysian Oil Scientists' and Technologists' Association). His interests are sustainability and climate change, nutrition, process safety, capability management and manufacturing.
Panelists
Calvin Chok Vui Soon, Head of Technology, KL-Kepong Oleomas Sdn Bhd
Dr Chok is a chemical engineer with 20 years of experiences in wide range of industries, for example, oleochemicals, industrial gases, drilling chemicals, nanocarbon and also in academic/research institution. He obtained a doctorate degree from Curtin University and is a Professional Engineer with BEM and Chartered Engineer with IChemE.
He started his career as process engineer and has developed know-how in hydrogen production from multi-feedstocks. He was also a former technology manager at a biofuel company and developed green chemicals for oil and gas industries via a joint venture company. Currently, he is the Technology Manager at KL-Kepong Oleomas, an oleochemical manufacturer that produces methyl ester, fatty alcohol and other. He has worked at UTP as research fellow and was an adjunct professor at Curtin and UCSI university. He published numerous journals/conference papers, and book chapters. He is also a co-inventor for a few patents.
Shyam Lakshmanan, General Manager, IOI Edible Oils Sdn Bhd
Ir Shyam worked as a Process Engineer in the edible oil industry after leaving college and then moved to the chemical industry, handling various operating centres within the Group. His international experience include handling mineral processing operations in India. He then handled a 40,000 tpa Bleaching Earth plant project in China. Upon its successful completion, he handled a 50,000 tpa bleaching earth plant project in Indonesia. He then managed a mineral processing plant in Western Australia.
Shyam is currently handling an integrated palm oil refining complex with 3 refineries, 6 fractionation plants, 3 kernel crushing plants, bulking facility with export jetty and a biomass boiler and power plant (8MW). He also oversees R&D and is involved in 3-MCPDE and GE mitigation studies.
Hemavathi Silvamany, Senior Engineer, Sime Darby Plantation Research Sdn Bhd
Hemavathi has been with Sime Darby Plantation Research since 2018 as an Engineer at Value Creation section. She is a registered Associate Member of IChemE (AMIChemE) and Graduate Engineer with Board of Engineers Malaysia (BEM).
Her responsibilities include research and development related to palm oil milling, automation, mechanisation of harvesting, sustainable and green technology, business collaboration and advisory. Her current projects focus on aqueous enzymatic oil extraction, edible oil quality characteristics and high value added products processing. Of such, projects of her involvement has been recognized with Sustainability Award and Oil Palm Award at ICheme Award 2020 nationally.
Hemavathi graduated from National University of Malaysia and earned a bachelor's degree in Chemical Engineering and Master of Science Degree, specializing in Chemical and Process Engineering. She is also attached to Chemical Engineering Department, National University of Malaysia as an Industrial Mentor for Process Plant Design Project.
The material presented in this webinar has not been peer-reviewed. Any opinions are the presenters' own and do not necessarily represent those of IChemE or the Palm Oil Processing Special Interest Group. The information is given in good faith but without any liability on the part of IChemE.
Time
15:00–16:30 MYT.
Acknowledgement
POPSIG gratefully appreciates the support provided by Malaysian Palm Oil Council (MPOC).
Software
The presentation will be delivered via YouTube.
You are advised to join the webinar at least ten minutes before the scheduled start time, to allow for your computer to connect.
Disclaimer: IChemE will not be storing or controlling any data linked to this event.
---
Back to events