IChemE medals awarded to chemical eng...
IChemE medals awarded to chemical engineers for their outstanding contributions to the profession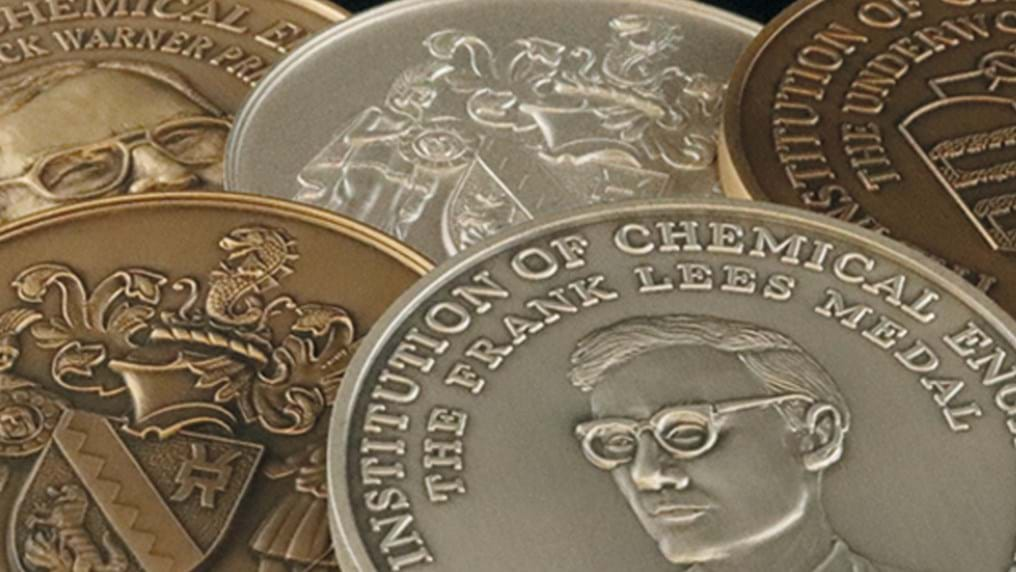 24th February 2021
Over thirty chemical engineers have been recognised by the Institution of Chemical Engineers (IChemE) for their exceptional contribution to the profession in research and academia.
The list of 2021 prize winners has been announced by the Medals and Prizes Committee today (24 February).
The winners include IChemE member, Professor John Grace, University of British Columbia, Canada, who has been awarded the Geldart Medal for his significant contribution to research in particle technology. Following eight international nominations, the Medals and Prizes Committee recognised Professor Grace as "a unique star". Professor Grace is a pioneering researcher in fluidisation whose work on circulating fluidised beds has been critical to the development and scale up of fluidised bed reactors for industrial applications, including gasification and clean energy production. He has also recently been awarded the Hall of Fame Award from the University of British Columbia.
For the first time ever, a joint award has been given for the Junior Moulton Medal. This decision was made after judges were so impressed by both sets of contributions that it proved difficult to award the medal to just one entry. Recipients of the Junior Moulton Medal are Dr David Danaci, Dr Mai Bui and Dr Niall MacDowell, Imperial College London, UK, for their paper, Exploring the limits of absorption-based CO2 capture using MOFs with PVSA – from molecular design to process economics, and Mr Luke Forster, Mr Le Yu and Dr Carmine D'Agostino, The University of Manchester, UK, for their paper, Tailoring morphology of hierarchical catalysts for tuning pore diffusion behaviour: a rational guideline exploiting bench-top pulsed-field gradient (PFG) nuclear magnetic resonance (NMR). Both papers were published in Molecular Systems Design and Engineering 2020.
The Sharma Medal, which honours sustained and outstanding research contributions in chemical engineering across an individual's career, will be presented to IChemE Fellow, Professor Paula Mendes, University of Birmingham, UK. Professor Mendes is also a member of the IChemE Research and Innovation Community of Practice.
The Greene Medal acknowledges long-term contributions to the progress of the Institution and will be presented to IChemE Fellow, Professor Michael Cloke, in Malaysia. His contribution to IChemE spans over 30 years and his input has been integral to the core membership function. Professor Cloke is a member of the IChemE Professional Formation Forum and has played a key role on the judging panel for the IChemE Malaysia Awards. He is also a part of the Programme SMART Steering Group and an active member of the Palm Oil Processing Special Interest Group.
Jarka Glassey, IChemE Vice President Learned Society and Chair of the Medals and Prizes Committee, said:
"Huge congratulations to all of the 2021 winners of the IChemE medals and prizes. It's even more impressive to see, in these troubled times, all of these chemical and process engineers demonstrating their outstanding technical expertise and excellent contributions towards making this world a better place for this and future generations."
The medal winners will be awarded their prizes during virtual webinars taking place throughout the year and these will be advertised on the IChemE website www.icheme.org.
Links
Full list of IChemE's 2021 Medals and Prizes winners
Contact
For more information please contact:
Lucy Cook, Communications Manager, IChemE
t: +44 (0) 1788 534454
e: lcook@icheme.org
Rachael Fraser, Communications Executive, IChemE
t: +44 (0) 1788 534435
e: rfraser@icheme.org
Ketna Mistry, Communications Executive, IChemE
t: +44 (0) 1788 534484
e: kmistry@icheme.org
What is chemical engineering?
Chemical, biochemical and process engineering is the application of science, maths and economics in the process of turning raw materials into everyday, and more specialist, products. Professional chemical engineers design, construct and manage process operations all over the world. Oil and gas, pharmaceuticals, food and drink, synthetic fibres and clean drinking water are just some of the products where chemical engineering plays a central role.
IChemE
The Institution of Chemical Engineers (IChemE) advances chemical engineering's contribution worldwide for the benefit of society. We support the development of chemical engineering professionals and provide connections to a powerful network of over 33,000 members in more than 100 countries.
We support our members in applying their expertise and experience to make an influential contribution to solving major global challenges, and are the only organisation permitted to award Chartered Chemical Engineer status and Professional Process Safety Engineer registration.