Effective Technical Writing
courses
Effective Technical Writing
Overview
On demand course.
Technical writing is one of the most important activities undertaken by an engineer, with the content often being safety-critical or business critical.  It is therefore worthwhile considering how to improve the quality of documents and the efficiency of the writing process.
This modular online course will help you develop the skills required to produce more accessible and better written materials on a technical topic. This can include technical proposals, bids, reports and specifications. It has been written with the specific needs of the chemical engineer in mind.
It will take you through each step of the process, from identifying your desired audience and their needs, planning, structuring and writing your work, through to presenting the final document.
The modules, each around 60 minutes in length, are effective as stand-alone training sessions or as part of a modular programme.
Why effective writing skills are important for engineers
The UK Standard for Professional Engineering Competence (UK-SPEC) sets out the competence and commitment required for registration as an Engineering Technician (EngTech), Incorporated Engineer (IEng) or Chartered Engineer (CEng).
The specification requires engineers to demonstrate effective use of written and electronic methods for the communication in English of technical and other information. The specification also requires reading and synthesising information, and writing different types of documents. 
What's included in the series
Four 60-minute sessions
Digital copies of all slides and supporting materials (PDF) for your personal use
E-certificate of attendance, including hours allocation, for CPD purposes (on request)
Course outline
Module 1: An Introduction to effective technical writing
Document quality and writing efficiency; a manufacturing approach
The components of document quality
Empathy for the audience
Transmitting and receiving written information
Module 2: How to plan your writing
Writing for the web and print: similarities and differences
Meeting audience expectations
Getting the content right
Getting the structure right
Storyboarding – a novel approach
FAQs
Module 3: How to write with style
Formal and informal registers
Getting clarity
Using motivating language
Maintaining focus in your writing
FAQs
Module 4: How to review and present documents
Attention to detail
Reviewing your work before sign-off
Reviewing others' work
Presenting your work
Gathering and learning from feedback
FAQs
Multiple-user fee
This option allows you to purchase the course for up to 10 individual users at a significantly reduced price of £1055 + VAT. Contact us for more information at courses@icheme.org.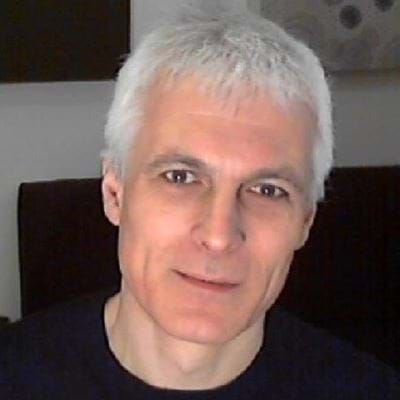 Trainer
Jamie Cleaver
PhD, CEng, FIChemE, Consultant
Jamie's background as a lecturer and his extensive experience of chemical engineering employers and the workplace give him a unique perspective as a trainer and facilitator of soft skills for chemical engineers.
He has a strong technical background, with a first degree in chemical engineering from the University of Surrey and a PhD from the University of Cambridge. After his PhD he followed a natural path into academic research and spent 16 years lecturing chemical engineering at the University of Surrey.
Through coordinating the professional training placement scheme for chemical engineering students, he was able to see first-hand the huge potential benefit to individuals and organisations that could be achieved by professional skills training.
"Jamie has proven skill and knowledge sets, which have impacted both myself and colleagues in my company in a positive manner. He comes highly recommended." UOP
"I found Jamie to be responsive, proactive, with the strategic understanding to align my business needs with a learning environment. Thoroughly good guy to work with." SNC-Lavalin
"Jamie is an engaging and inspirational trainer who works hard to help his delegates realise their potential." Evolve-Leadteam Ltd
Back to courses