courses
Human Factors in the Chemical and Process Industries, Module Three: Strengthening Organisational Performance
Online | Face-to-Face | In-company
Overview
This human factors course provides key pointers for strengthening organisational safety through effective management of training and competence, staffing and workload, supervision and safety, and fatigue-related risk.

This is module three of our Human Factors in the Chemical and Process Industries training programme, which provides practical insight into the key human factors issues facing the industries. You can attend as a one-off course, or alongside our other human factors modules to get a comprehensive overview of the subject.
Course outline
Managing fatigue
The consequences of fatigue for human performance
Managing fatigue using a Fatigue Risk Management Plan
Fatigue-related performance indicators
Investigating fatigue-related incidents
Staffing and workload
Staffing, workload and process safety
Methods for workload measurement and prediction
HSE staffing assessment method
Training and competence
Impact of competence on safety
Competence management systems
Developing and assessing competence
Competence assurance
Effective supervision and safety leadership
The role of effective supervision in performance management and improvement
Supervision models – understanding when flexibility is needed and how to achieve it
Supervision and culture – exploring the links between supervisory behaviour and team and organisational culture
Learning outcomes
Understand the consequences of fatigue on human performance and how to mange it effectively
Understand how to manage staffing and workload effectively
Understand how to develop and assess competence effectively, and its impact on safety
Understand what makes effective supervision and its role in performance and safety management.
Who will benefit?
HSE managers and advisors
Operations managers
Safety engineers
Chemical/process engineers
In-house human factors advisors eg COMAH operators' 'intelligent customers'
Previous delegates said
Previous delegates said this course would help them to:
re-evaluate shift patterns and how to address fatigue
re-evaluate when (what time of day) they carry out safety-critical tasks
apply new human factors tools and techniques
influence others
assess competencies more effectively
develop the role of human factors champion
review/apply their training and competency framework
improve awareness of human factors within their organisation
develop a fatigue management system
understand the staffing assessments to be done by the contractor.
Upcoming courses
Online 
Online courses consist of four live and interactive sessions with the trainers on the dates indicated together with pre-course reading and pre-recorded video content for independent study alongside the live sessions.
From 9 October 2023 (choice of start times)
Session 1 – 9 October 2023,

 

09:00–11:00

 

or

 

12:00–14:00

 

BST
Session 2 – 10 October 2023,

 

09:00–11:00

 

or

 

12:00–14:00

 

BST
Session 3 – 11 October 2023,

 

09:00–11:00

 

or

 

12:00–14:00

 

BST
Session 4 – 12 October 2023,

 

09:00–11:00

 

or

 

12:00–14:00

 

BST
Live sessions are delivered via Microsoft Teams. If you don't already have this installed, you can join as a guest in order to access the training. 
Face-to-face
11–12 September 2024, Manchester, UK
Pre-course reading is issued beforehand as preparation for the course.
Not available then?
Register your interest in alternative dates.
Fees
Course fees vary depending on delivery format. Select your preferred course date to see the relevant fees.
How to register
Select your preferred course from the list of upcoming start dates and go to the 'Book course' button at the bottom of this page.
More human factors training
You can attend single modules or all four depending on your training needs. Modules can be completed in any order. 
Learn more about the Human Factors in the Chemical and Process Industries programme.
Discounts
Book all four Human Factors in Health in the Chemical and Process Industries modules together and get a discount.
In-company training
Our human factors training can be delivered to corporate teams, either on-site or online. This could be a cost-effective option if you have several people requiring the training. Content can be tailored to your specific requirements. Request a quotation.
Attendance certificate & CPD hours
An e-certificate will be issued at the end of the course to confirm attendance and CPD hours logged. Please note that you must attend the whole course to receive the certificate. 
In the case of online courses, CPD hours should be used as an approximate guide and will vary depending on the preferred approach of the delegate and to what extent additional learning is completed.
Endorsements

In partnership with: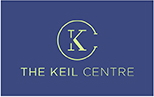 Back to courses