courses
Human Factors in the Chemical and Process Industries, Module Four: Human Factors in Design
Online | Face-to-Face | In-company
Overview
This human factors course examines the key human factors principles to address at the design stage, looking at how to integrate human factors within engineering programmes, how to develop effective procedures, human machine interfaces, and process plant and control room design.
The design of control rooms, plant and equipment can have a major impact on human performance. The earlier that human factors are considered in the design process the better, reducing the risk of human error and accidents.

This is module four of our Human Factors in the Chemical and Process Industries training programme, which provides practical insight into the key human factors issues facing the industries. You can attend as a one-off course, or alongside our other human factors modules to get a comprehensive overview of the subject.
Course outline
Integrating human factors in design
Key human factors issues to address within design
Key HFE activities at different life cycle phases
HFE roles, responsibilities and competencies
Risk screening for HFE
Setting up a corporate standard for HFE in capital projects
Developing effective procedures
Introduction: to err is human
Procedures and risk – when things to wrong
Creating safety – when procedures are safety critical
Procedures as part of risk management
How to develop good procedures
How to write usable procedures
Putting procedures to work and managing change
Developing usable procedures
Human machine interface
Human Machine Interface design
Displays and controls
Principle of compatibility
Control panel design
Software interfaces and alarm handling
Case study review of a major accident
Plant and control room design
Plant design: work area design and access; design for maintenance; materials handling; environmental ergonomics.
Building and control room design: building arrangement; control rooms; workstations/consoles; environmental ergonomics.
Learning outcomes
Understand how to integrate human factors in design
Understand how to develop effective and safe procedures
Understand human machine interface design
Understand how to integrate human factors into plant and control room design.
Who will benefit?
The course content is at an awareness level and is ideally suited to:
engineering project managers or HSE managers who are responsible for the integration of human factors in design

specific disciplines, eg process engineers, controls and instrumentation engineers, piping engineers, electrical engineers and mechanical engineers.
Previous delegates said
Previous delegates said this course would help them to:
improve human factors awareness in design and safety assessments
introduce more ergonomics and human factors details into HAZOP studies
design human centred plant and processes
review Management of Change and HAZOP processes to ensure that human factors engineering is captured
develop a company standard for project activity that includes human factors requirements
introduce the processes and systems covered on the course into a plant expansion project
update operating procedures to cover human factors requirements
develop a human factors strategy for the business
identify and close gaps in current systems
define human factors activity with consultants
become a more effective advisor when supporting capital projects.
Upcoming courses
Online 
Online courses consist of four live and interactive sessions with the trainers on the dates indicated together with pre-course reading and pre-recorded video content for independent study alongside the live sessions.
From 11 December 2023 (choice of start times)
Session 1 – 11 December 2023,

 

09:00–11:00

 

or

 

12:00–14:00

 

GMT
Session 2 – 12 December 2023,

 

09:00–11:00

 

or

 

12:00–14:00

 

GMT
Session 3 – 13 December 2023,

 

09:00–11:00

 

or

 

12:00–14:00

 

GMT
Session 4 – 14 December 2023,

 

09:00–11:00

 

or

 

12:00–14:00

 

GMT
Live sessions are delivered via Microsoft Teams. If you don't already have this installed, you can join as a guest in order to access the training. 
Face-to-face
27–28 November 2024, Manchester, UK
Pre-course reading is issued beforehand as preparation for the course.
Not available then?
Register your interest in alternative dates.
Fees
Course fees vary depending on delivery format. Select your preferred course date to see the relevant fees.
How to register
Select your preferred course from the list of upcoming start dates and go to the 'Book course' button at the bottom of this page.
More human factors training
You can attend single modules or all four depending on your training needs. Modules can be completed in any order. 
Learn more about the Human Factors in the Chemical and Process Industries programme.
Discounts
Book all four Human Factors in Health in the Chemical and Process Industries modules together and get a discount.
In-company training
Our human factors training can be delivered to corporate teams, either on-site or online. This could be a cost-effective option if you have several people requiring the training. Content can be tailored to your specific requirements. Request a quotation.
Attendance certificate & CPD hours
An e-certificate will be issued at the end of the course to confirm attendance and CPD hours logged. Please note that you must attend the whole course to receive the certificate. 
In the case of online courses, CPD hours should be used as an approximate guide and will vary depending on the preferred approach of the delegate and to what extent additional learning is completed.
Endorsements

In partnership with: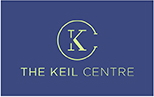 Back to courses