Emergency Planning Principles
courses
Emergency Planning Principles
Overview
This online course will help you learn to manage the key aspects of emergency planning including procedures, training, testing and how to review performance. 
The modules can be undertaken as stand-alone training sessions but are most effective as part of a modular programme.
Course outline
Module 1: Introduction to emergency response principles and management of major emergencies
Introduction to Emergency Response Principles
Management of Major Emergencies



Incident Command System (ICS)
Information Management Systems
Priorities in Emergency Response 

Q&A and FAQs
Module 2: Regulations, response planning, communication and training
Introduction to UK and International Regulations



Regulatory Framework Onshore
Regulatory Framework Offshore

Emergency Response Planning, Communications and Training



Emergency Response Plans (ERP)
Emergency Management 

Q&A and FAQs
Module 3: Integrity threats and risk analysis 
Facility provided protection and its effectiveness
Integrity threats
Risk analysis



HAZID
HAZOP
BowTie
Fire and Explosion Risk Assessment (FERA)
Building Risk Assessment (BRA)
Escape, Evaluation, Rescue Analysis (EERA)
Emergency Systems Survivability Analysis (ESSA)
Emergency Response Plan (ERP)

Q&As and FAQs
Learning outcomes
By the end of the course, you will know:
the regulatory requirements pertaining to the protection of people during major accidents
how to identify all foreseeable integrity threats
the risk analysis required for both onshore and offshore major accident response planning
how to describe the components of emergency procedures from minor incidents to major accidents
how to explain the effectiveness of the plants protection and procedures
the requirement for emergency response planning and communications
how to clearly describe the various roles within emergency response and incident management.
Who will benefit
Anyone involved in the prevention of major accidents or incidents, projects and plant managers.
What's included in the series
Three 60-minute modules
Text Q&A with the trainer
Three digital recordings for your personal use
Digital copies of all slides and supporting materials (PDF) for your personal use
E-certificate of attendance, including hours allocation, for CPD purposes
Software
The presentation will be delivered via GoToWebinar®. 
You are advised to join the online training session at least ten minutes before the scheduled start time, to allow for your computer to connect.
Multiple-user fee
This option allows you to purchase the course for up to 10 individual users at a significantly reduced price of £995 + VAT. Find out more>>
Train your team
This course can be delivered to corporate teams, either on-site or online. Content can be tailored to your specific requirements. To find out more and request a quotation, visit our in-company training page.

* CPD hours should be used as an approximate guide and will vary depending on the preferred approach of the delegate and to what extent additional learning is completed.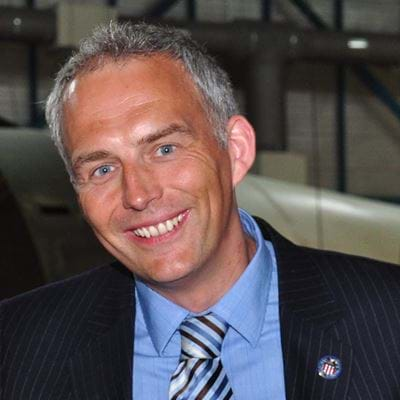 Trainer
Mark Yates
Mark has twenty two years' experience in the area of process safety, environmental engineering and technical management which has included international onshore and offshore projects and operational assets including the North Sea, Australia, Kazakhstan, Turkmenistan, Algeria, Brunei, South Africa, Russia, Middle East, United States and Iran.
For six years he was process safety manager and technical authority for a FTSE 100 company. Upstream project experience ranges from feasibility and conceptual studies, design selection processes through to front end engineering design (FEED), detailed design and brownfield modifications.
Recently he was HSE Manager for an offshore operator in the north sea and supported numerous both drilling and well stimulation campaigns. He designed a dedicated ER room and procedures for new company offices, was active as an emergency response team leader and developed a social media response strategy for the business.
He was project HSE Manager for a £70 million offshore brownfield modification project involving a new subsea export line and introduction of a produced water treatment package during a two-year project spanning from concept through to first gas in November 2018.
Back to courses