Fundamentals of Nuclear Safety
courses
Fundamentals of Nuclear Safety
Overview
This is a comprehensive course for anyone who is looking to obtain a thorough understanding of safety in the nuclear industry. The course has been designed to examine all the key principles of nuclear safety and its management.
Course outline
The course comprises of 21 modules, with a mixture of video and some PDF:
Introduction and agenda
Importance of safety management
Model for nuclear safety management
Safety culture and leadership
Regulatory framework
Safety assessment principles and Safety Case
Principles of nuclear energy
Nuclear hazards
A history of nuclear
Nuclear incidents and accidents (PDF)
DBA and operating rules
PSA
Consequence analysis
Design for safety
Decommissioning safety cases
Human factors
SAA & emergency response
Management systems
Permit to work (PDF)
Management of change (PDF)
Asset integrity (PDF)
Assurance (PDF)
Learning outcomes
By the end of this course, you will:
understand the consequences of poor safety (human, environmental and business consequences)

be aware of and understand the key factors influencing the basis for nuclear safety

understand the hazards associated with nuclear plant and how risks can be controlled.
Who will benefit
Anyone responsible for the design, commissioning, decommissioning, construction, installation and modification of a nuclear plant. Anyone who wants to obtain a thorough understanding of the many aspects of nuclear safety within industry.
What's included in the series
Downloads of all the modules
Digital copies of all slides and supporting materials (PDF) for your personal use
E-certificate of attendance, including hours allocation, for CPD purposes (on request)
Multiple-user fee
This option allows you to purchase the course for up to 10 individual users at a significantly reduced price of £2500 + VAT. Find out more >>
Train your team
This course can be delivered to corporate teams, either on-site or online. Content can be tailored to your specific requirements. To find out more and request a quotation, visit our in-company training page.

* CPD hours should be used as an approximate guide and will vary depending on the preferred approach of the delegate and to what extent additional learning is completed.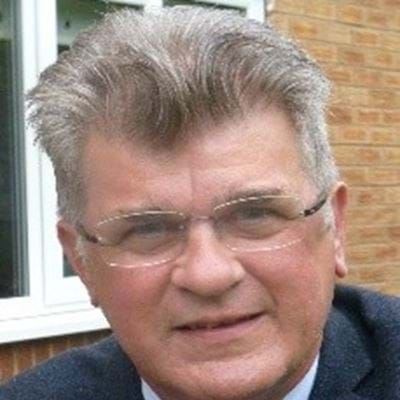 Trainer
Geoff Vaughan
Geoff has worked in various parts of the nuclear industry for nearly 45 years as a researcher (UKAEA), safety analyst and safety case development (UKAEA/NNC), safety regulator (NII/ONR) and university lecturer (UCLAN/NTEC). Over the years he has been involved with fast reactors, Magnox, AGR and LWR plants as well as all types of fuel cycle facilities and waste facilities. As a regulator, his roles have included assessment, site inspection and management of safety.
In the early 2000's, Geoff project managed the production of what are now ONR's Safety assessment Principles for Nuclear Facilities (SAPs) and drafted the Technical Assessment Guides on Safety Case Content and the Determination of ALARP.
He has had a significant level of involvement with international nuclear safety, from assistance to the excommunist countries in the early nineties, through to supporting the development of regulatory bodies in newly embarking countries on behalf of the IAEA. Geoff represented the UK at the IAEA where he was a member, then chairman, of the Nuclear Safety Standards Committee: he was also a member of the Multi-Design Evaluation Group within NEA which considered new reactor designs in an international context.
Back to courses