Management of Change: The Essentials
courses
Management of Change: The Essentials
Overview
Failure to effectively manage change has been at the centre of scores of catastrophic accidents within high hazard industries. Essentially, a Management of Change system is a 'permissioning' process.
This online course provides guidance and insights into how to develop, implement or improve Management of Change systems to avoid common pitfalls. It covers the essential attributes of identifying a change, assessing the risks, assigning permission and updating systems and communicating change. The course takes account of human factors in the development and operation of a management of change system and how to set effective KPIs to measure the effectiveness of a MoC system.
Course outline
Module 1
Introduction
Why is an effective Management of Change (MoC) system essential to risk management in high-hazard industries? Including some case studies.
Scope: how to set the boundaries of a MoC system
Types of change
Stage 1 – seeking permission for a change
Stage 2 – assessing the risk (part 1)
Module 2
Recap on Module 1
Stage 2 – assessing the risk (part 2)
Stage 3 – authorisation
Stage 4 – validation
Stage 5 – updating systems and procedures and other organisational considerations
Stage 6 – measuring effectiveness
Conclusion
Learning outcomes
By the end of this course, you will know:
how to identify problems and gaps in a Management of Change system and develop improvements
how to engage and coach others within an organisation on the essential components of a Management System
how to measure the effectiveness to be certain that the system is followed and implemented.
Who will benefit
Process safety experts, plant managers, supervisors, operational directors and principal contractors who depend upon the effective functioning of a management of change system.
What's included in the series
Two 60-minute sessions
Two digital recordings for your personal use
Digital copies of all slides and supporting materials (PDF) for your personal use
E-certificate of attendance, including hours allocation, for CPD purposes (on request)
Multiple-user fee
This option allows you to purchase the course for up to 10 individual users at a significantly reduced price of £819 + VAT. Find out more>>
Train your team
This course can be delivered to corporate teams, either on-site or online. Content can be tailored to your specific requirements. To find out more and request a quotation, visit our in-company training page.

* CPD hours should be used as an approximate guide and will vary depending on the preferred approach of the delegate and to what extent additional learning is completed.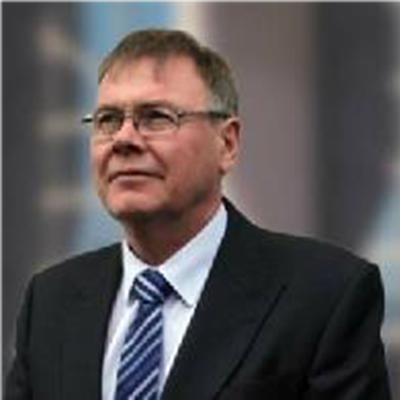 Trainer
Ian Travers
Ian has over twenty-five years' experience in the regulation of chemical and major hazard industries and in the investigation of major incidents to discover the underlying causes. He is an expert on process safety management, leadership and the establishment and implementation of key performance indicators for major hazard industries. Ian holds the Institution of Chemical Engineers' Franklin Medal for his outstanding contribution to Process Safety.
Back to courses