Managing the Hazards of Flare Systems
courses
Managing the Hazards of Flare Systems
Overview
This online course examines the causes of flare system incidents and how to prevent them. It comprehensively reviews the operations and equipment used on all types of offshore and onshore flare systems. It categorises the key hazards which must be controlled and reviews in detail the five most common hazards associated with flare system incidents.
The course draws upon past industry accidents and incidents, as well as errors in design, only revealed in operation. You will gain an understanding of the key design, operation, maintenance and plant modification aspects which must be controlled to ensure safe flare system operation.
The modules can be undertaken as stand-alone training sessions but are most effective as part of a modular programme.
What's included in the series
Three 60-minute modules
Digital copies of all slides and supporting materials (PDF) for your personal use
E-certificate of attendance, including hours allocation, for CPD purposes (on request)
Course outline
Module 1: An Introduction to flare system safety, flare types and components
The importance of flare systems and flare system safety
The top five hazards associated with flare system incidents
Review of flare system types, components and incidents
Q&A and FAQs
Module 2: Liquid overfill and blockages in the flare path
Use of bow-tie diagrams as a frame work for understanding and analysing the top five flare hazards on your flare system(s)
Initiating causes of liquid over fill in flare systems and associated preventative and mitigating layers of protection
Eight ways to block the flare path and the means to avoid doing so
Q&A and FAQs
Module 3: Preventing air ingress, flame out and working safely on flare systems
Review of the final three of the five most common flare hazards
Review of relevant incidents associated with these three hazards
Final thoughts and advice on flare system safety
Q&As and FAQs
Online training schedule - each module approximately 60 minutes.
Multiple-user fee
This option allows you to purchase the course for up to 10 individual users at a significantly reduced price of £995 + VAT. Find out more>>
Train your team
This course can be delivered to corporate teams, either on-site or online. Content can be tailored to your specific requirements. To find out more and request a quotation, visit our in-company training page.

* CPD hours should be used as an approximate guide and will vary depending on the preferred approach of the delegate and to what extent additional learning is completed.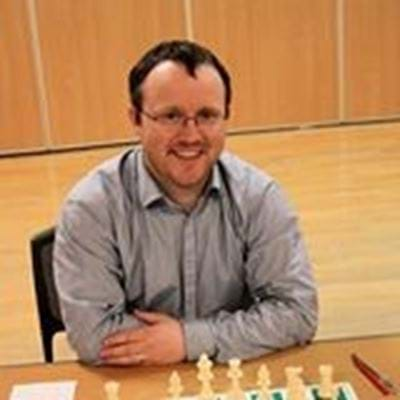 Trainer
Paul Denham
CEng, MIChemE
Paul is a Chartered Chemical Engineer who has worked in a range of sectors for over 20 years. These include heavy chemicals, fine chemicals, pharmaceuticals, petrochemicals & onshore and offshore oil and gas. He has worked for and with a number of major companies (ICI, Albright & Wilson, Roche, GlaxoSmithKline, INEOS, Wood Group PSN, Shell, BP and Talisman) and in a number of plant operations, design, and commissioning and plant support roles. 
Since 2002, Paul has led a number of major compliance projects including preparing top-tier COMAH report for a full site, and preparing IPPC application for a full site. Paul has worked in full time process safety roles since 2006 and supported a number of petrochemical assets and in this role, he led safety reviews, incident investigations and remediation projects on a number of flare disposal systems. 
Paul currently works in the oil and gas industry providing technical safety engineering services as a director of GMS Technical Safety. He also has a B(Eng) (Hons) in Chemical and Process Engineering from the University of Strathclyde and a MSc(Eng) in Process Safety & Loss Prevention from the University of Sheffield and a PG(Cert) in Nuclear Safety from the University of Central Lancashire (UCLAN).
Back to courses