Process Safety Management: Thinking i...
courses
Process Safety Management: Thinking in Outcomes
Overview
This online course examines how to shift your focus from the components of a PSM to the outcomes that these systems deliver.
Establishing clear and shared delivery statements for each key aspect of process safety management helps to focus attention on what the system is intended to achieve in terms of risk management.
Currently, most organisations simply describe and document the process and requirements within systems such as Management of Change or Permit to Work without first considering the purpose of these controls. Few non-safety professionals when asked, can coherently explain what such systems are for, what they deliver and which aspects are key to ensuring safety.
Thinking in outcomes helps get everyone on the same page on why each component of a process safety management system is needed and also helps to quickly measure the effectiveness of key components of a process safety management system – 'does it do what it says on the tin'? Early detection of system failure helps to fix things before they lead to catastrophe.
Course outline
Module 1
Introduction
What is Process Safety Management
Thinking in Outcomes – what does this mean?
Why is this essential for risk management?
What is the outcome of a process safety management system?
Looking at outcomes for each element of a process safety management system (part 1)
Module 2
Looking at outcomes for each element of a process safety management system (part 2)
How to use outcomes to measure and monitor process safety management using leading and lagging indicators
Conclusion
Learning outcomes
By the end of this course, you will:
have a clearer and more concise ability to articulate the reasons and benefits of process safety management with non-technical experts
know how to fine tune KPI and performance measurement programmes to ensure that each element of a process safety management system is functioning to its optimum
know how to use outcomes in incident investigation to seek out weaknesses in risk management.
Who will benefit
Process safety experts, plant managers, supervisors, operational directors and principal contractors who depend upon a thorough understanding of the purpose and functioning of process safety management.
What's included in the series
Two 60-minute sessions

Most modules have a FAQ section at the end 

Two digital recordings for your personal use
Digital copies of all slides and supporting materials (PDF) for your personal use
E-certificate of attendance, including hours allocation, for CPD purposes
Multiple-user fee
This option allows you to purchase the course for up to 10 individual users at a significantly reduced price of £819 + VAT. Find out more>>
Train your team
This course can be delivered to corporate teams, either on-site or online. Content can be tailored to your specific requirements. To find out more and request a quotation, visit our in-company training page.

* CPD hours should be used as an approximate guide and will vary depending on the preferred approach of the delegate and to what extent additional learning is completed.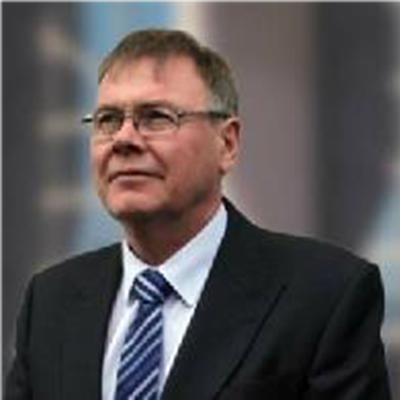 Trainer
Ian Travers
Ian has over twenty-five years' experience in the regulation of chemical and major hazard industries and in the investigation of major incidents to discover the underlying causes. He is an expert on process safety management, leadership and the establishment and implementation of key performance indicators for major hazard industries. Ian holds the Institution of Chemical Engineers' Franklin Medal for his outstanding contribution to Process Safety.
Back to courses