Overview
Accidents resulting from 'runaway reactions' are not rare and they can have devastating consequences. An understanding of their relevant thermodynamics and kinetics is essential in order to avoid mishap. Measures to prevent and mitigate the effects of runaways with presenting case studies are discussed in the course.
This online course will help you better understand all aspects of chemical reaction hazards and managing the runaway reactions.
The course draws upon a range of case studies from the chemical industry sector.
Course outline
Module 1: Understanding chemical reaction hazards
The chemistry – the thermodynamics and kinetics principles
The causes
Potentially dangerous exothermic processes (statistics)
Standard initiating events
Module 2: Managing the Runaway Reactions
Chemical process risk assessment
Prevention and control of thermal runaway accidents
Inherent safety and runaway reactions
Emergency planning (emergency relief systems)
Module 3: Learning from accidents
Case studies – causes – lessons learned
Regulations, good practice and preventing measures
Learning outcomes
By the end of this course, you will understand:
the principles and chemistry
how to manage runaway reactions
learning from case studies.
Who will benefit
Anyone who would like to improve their understanding of runaway reactions and learning from past accidents.
What's included in the series
Three digital recordings for your personal use
Digital copies of all slides and supporting materials (PDF) for your personal use
E-certificate of attendance, including hours allocation, for CPD purposes
Multiple-user fee
This option allows you to purchase the course for up to 10 individual users at a significantly reduced price of £995 + VAT. Find out more>>
Train your team
This course can be delivered to corporate teams, either on-site or online. Content can be tailored to your specific requirements. To find out more and request a quotation, visit our in-company training page.

* CPD hours should be used as an approximate guide and will vary depending on the preferred approach of the delegate and to what extent additional learning is completed.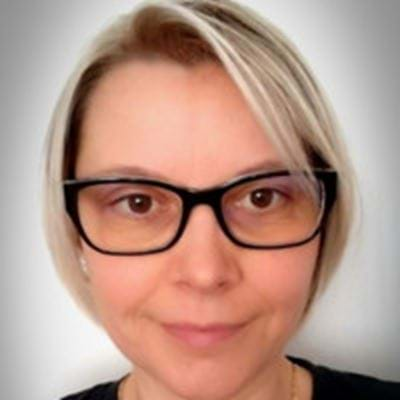 Trainer
Zsuzsanna Gyenes
European Commission Joint Research Centre
After graduating with a Master of Science in Biochemical Engineering from the Technical University of Budapest, Dr. Zsuzsanna Gyenes worked in disaster management for the Hungarian Government. During this time she obtained a Postgraduate Diploma in Environmental Public Administration. She then moved into a role as a Seveso Site Inspector for Hungary, at this time she also obtained her PhD cum laude on the development of procedures and tools for the improvement of industrial safety against external effects from the National Defence PhD Institution in Military Technology in Hungary.
Following her time as a Seveso Inspector, she was the Head of Section for nuclear Safety in the National Directorate General for Disaster Management in Budapest. Her most recent role was as a Scientific Technical Office for the European Commission Joint Research Centre, where she worked to assist member states on learning from incidents and Seveso implementation, including land use planning policy. She worked as the Deputy to the Director of the IChemE Safety Centre from 2017 until 2022.
Back to courses