Six Pillars of Process Safety
courses
Six Pillars of Process Safety
Overview
This modular online course explores the six pillars of process safety: knowledge and competence, engineering and design, systems and procedures, assurance, human factors and culture.
These areas break down aspects of an organisation's business, within each system for leadership, management and action. For complete management of process safety, it is vital to ensure there is high level leadership and commitment across all six functional areas.
Each one-hour module will be led by IChemE Safety Centre (ISC) Director, Trish Kerin and other ISC staff who will investigate best practice and latest thinking on each topic, before presenting practical, applicable recommendations and next actions you can apply within your own organisation, regardless of sector or job level.
Each session is effective as a stand-alone training session or as part of a modular programme.
What's included in the series
Six 60-minute sessions
Text Q&A with the trainer
Digital copies of all slides and supporting materials (PDF) for your personal use
E-certificate of attendance, including hours allocation, for CPD purposes
Course outline
Module 1: Knowledge and competence
Module 2: Systems and procedures
Module 3: Human factors
Module 4: Engineering and design
Module 5: Assurance
Module 6: Culture
Multiple-user fee
This option allows you to purchase the course for up to 10 individual users at a significantly reduced price of £1219 + VAT. Find out more>>
Train your team
This course can be delivered to corporate teams, either on-site or online. Content can be tailored to your specific requirements. To find out more and request a quotation, visit our in-company training page.


* CPD hours should be used as an approximate guide and will vary depending on the preferred approach of the delegate and to what extent additional learning is completed.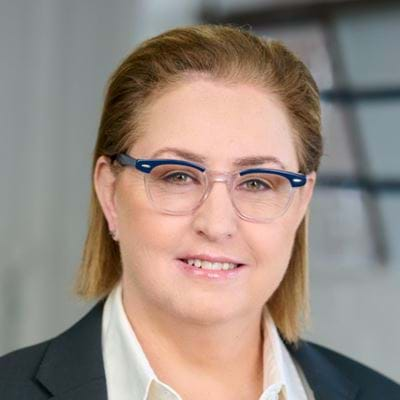 Trainer
Trish Kerin
Director, IChemE Safety Centre
After graduating with honours in mechanical engineering, Trish spent several years working in project management, operational and safety roles for the oil, gas and chemical industries.   
Trish has previously sat on the board of the Australian National Offshore Petroleum Safety and Environmental Management Authority (NOPSEMA) and is a member of the Mary Kay O'Connor Process Safety Center steering committee.
Trish is a Chartered Engineer, registered Professional Process Safety Engineer, Fellow of IChemE and Fellow of Engineers Australia. Trish holds a diploma in OHS and is a graduate of the Australian Institute of Company Directors (GAICD). In 2015 Trish received the John A. Brodie Medal from Engineers Australia for her paper on Process Safety Competency at the Asia Pacific Congress of Chemical Engineering and in 2018 received the Trevor Kletz Merit Award from the MKOPSC for her work in process safety internationally. In 2020 her book "Let's Talk About Your Leadership: Learning Through the Art of Storytelling" was published.  
Back to courses