Jane Cutler to take up IChemE Deputy...
Jane Cutler to take up IChemE Deputy President role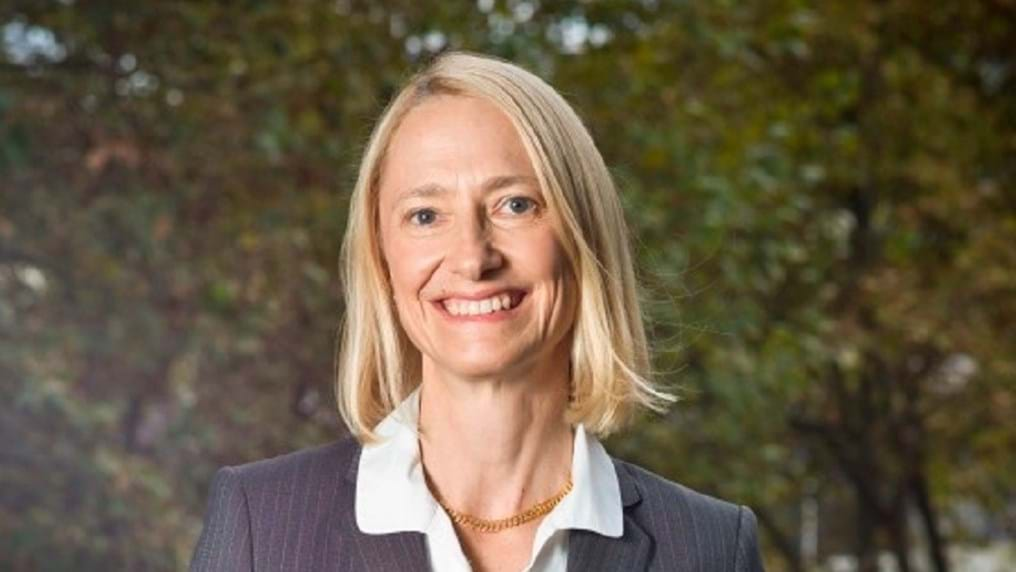 18th May 2020
The Institution of Chemical Engineers (IChemE) has announced that Jane Cutler, currently a Non-Executive Director with the Australian Maritime Safety Authority, has been elected by the membership to take up the position of Deputy President from June.
Cutler will be presented for formal election as IChemE Deputy President at the Annual General Meeting (AGM), which this year will unusually be held as a virtual meeting on 15 June 2020. Iain Martin will also be presented for re-election as Honorary Treasurer.
Cutler was elected with 48.5% of the votes cast in the Deputy President election, which took place from 6 April­–6 May 2020, and will succeed Stephen Richardson as the 80th President of the Institution in June 2021. David Lynch and Christina Phang, the other candidates in the election, both offered warm congratulations to Cutler and their support to her as she takes up the new role.  
An IChemE Fellow, Cutler is an active volunteer member with the Institution; currently Vice Chair of Congress and the IChemE Energy Centre. Upon taking up the role of Deputy President, she will step down from her roles on Congress and the Energy Centre.
With more than 30 years of board and senior executive experience across public, commercial and not-for-profit sectors, with particular expertise in the resources, oil and gas, financial services, maritime, environment and technology industries, Cutler is passionate about making operations more sustainable.
Cutler is also a Non-Executive Director of Southern Ports Authority, Western Australia, and a member of the West Australian Division Council of the Australian Institute of Company Directors. Her previous roles include CEO of the National Offshore Petroleum Safety Authority and various senior executive positions in corporate entities in the resources sector in Australia, including at Woodside, BHP and Esso.
In her election statement, Cutler said:
"We must fully complete the work already started to reform and modernise IChemE faster than the current timelines. To achieve this transformation, we need to have good business, and financial management practices in place with the resources to effectively and ethically handle them. We need services to members to be handled well and be relevant to the rapidly evolving workplaces where many members find themselves.
"IChemE leadership must also be outward-looking, helping governments and communities address challenges where chemical engineers are well equipped to contribute. Leadership alone is insufficient. IChemE should increase support for members in priority areas, including major accident prevention and limiting the speed and extent of human-caused climate degradation."
IChemE's AGM will take place at 08:00 BST on 15 June 2020. Any IChemE member can register for and attend the virtual meeting. Only Voting Members (Chartered and Fellows) will be entitled to vote on the day. Voting Members will be sent a formal notice ahead of the meeting.
Links
IChemE Annual General Meeting (AGM)
Contact
For more information please contact:
Lucy Cook, Communications Manager, IChemE
t: +44 (0) 1788 534454
e: lcook@icheme.org
Rachael Fraser, Communications Executive, IChemE
t: +44 (0) 1788 534435
e: rfraser@icheme.org
Ketna Mistry, Communications Executive, IChemE
t: +44 (0) 1788 534484
e: kmistry@icheme.org
What is chemical engineering?
Chemical, biochemical and process engineering is the application of science, mathematics and economics in the process of turning raw materials into everyday, and more specialist, products. Professional chemical engineers design, construct and manage process operations all over the world. Oil and gas, pharmaceuticals, food and drink, synthetic fibres and clean drinking water are just some of the products where chemical engineering plays a central role.
IChemE
The Institution of Chemical Engineers (IChemE) advances chemical engineering's contribution worldwide for the benefit of society. We support the development of chemical engineering professionals and provide connections to a powerful network of around 35,000 members in 100 countries.
We support our members in applying their expertise and experience to make an influential contribution to solving major global challenges, and are the only organisation to award Chartered Chemical Engineer status and Professional Process Safety Engineer registration.
More information: www.icheme.org