28-03-23 Factories for the Future
Catalysis and Reaction Engineering
Factories for the Future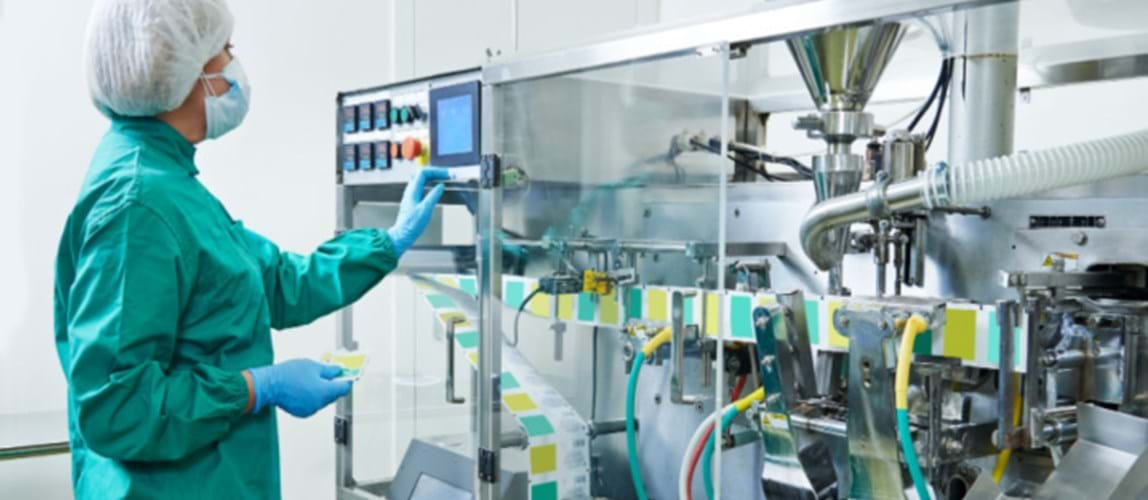 Date From

28th March 2023

Date To

28th March 2023

Price

From £35.00

Location

School of Chemical Engineering, University of Birmingham, Edgbaston, Birmingham, B15 2TT.
Overview
The manufacture of fine chemicals and pharmaceuticals traditionally involves multi-step reactions and physical operations such as mixing, heating, cooling, filtering, drying and tabletting. Scale-up is focussed mainly on bringing the product to the mass market; however, topical issues such as effective use of raw materials and energy, reducing the number of process steps, efficient separations, and lowering carbon emissions also need to be considered.
This one-day meeting will explore how future manufacturing plants will need to evolve as we strive towards net-zero carbon processes and respond to the depletion of traditional resources. Topics will include: multi-step synthesis and reactor design, process integration and control, catalysis and selectivity enhancement, the application of big data and machine learning, atom efficiency, sustainability and robotics.
A mix of keynote, oral and poster presentations will showcase the advances being made in Factories for the Future.
Programme
10:00–10:55
Registration, coffee and putting up posters


10:55–11:00
Opening remarks


11:00–11:45
Keynote speaker 1: Prof. Richard Bourne, University of Leeds
Industry 4.0: Self-optimised development of Pharmaceutical Processes


11:45–12:30
Keynote speaker 2: Dr Carl Helmut Coulon, Head of Innovation, INVITE, Leverkusen, Germany
Beyond classical automation: Modern Robotics in Factories of the Future


12:30–13:30
Lunch and posters


13:30–14.15
Keynote speaker 3: Professor Alexei Lapkin, University of Cambridge
Digitalisation of R&D and Manufacturing in Pharma


14.15–14:45
Short talks from early-career researchers (3 x 10 min)


Probabilistic machine learning based soft-sensors for product quality prediction in batch processes
Max Mowbray, Harry Kay, Sam Kay, Amanda Lane, Cesar Mendoza, Philip Martin and Dongda Zhang

Concept for a Novel Process for the Glycolysis of Poly(ethylene terephthalate)
Guido Grause, Joe Sutton, Andrew Dove and Joe Wood

M2E3D: Multiphase Materials Exploration via Evolutionary Equation Discovery
Andrei Leonard Nicusan, Mehdi Jangi, Jonathan Seville. Kit Windows-Yul
14:45–15:30
Keynote speaker 4: Dr Elfie Cavalli, Syngenta 
Biorenewable Feedstocks in Agrochemical Innovation: Opportunities and Challenges


15:30–16:00
Coffee


16:00–16:45
Keynote speaker 5: Dr Julia Creasey, Croda
Life Cycle Assessment: a solution to achieving sustainability goals beyond factory gates


16:45–17:15
Panel discussion


17:15–18:00
Closing remarks and wine reception
Abstracts
Early-career researchers wishing to give a short talk are encouraged to submit a one-page abstract to Prof Joe Wood by 16 December 2022 with "Factories for the Future – short talk abstract" in the subject line.
Anyone wishing to present a poster should submit a one-page abstract to Prof Joe Wood by 27 January 2023 with " Factories for the Future – poster abstract" in the subject line.
Price
IChemE or SCI member rate (including VAT): £50.00 early bird (£100.00 after 9 March 2023)
Non-member rate (including VAT): £120.00 early bird (£170.00 after 9 March 2023)
IChemE or SCI student member rate (including VAT): £35.00 early bird (£50.00 after 9 March 2023)
Subsidised IChemE or SCI student member rate (retired or unemployed) (including VAT): £35.00 early bird (£50.00 after 9 March 2023)
---
Back to events