Dust Explosion Risk Reduction
courses
Dust Explosion Risk Reduction
Overview
This series of 4 case studies covers the reduction of risks from dust explosion making use of the DERReK methodology that is presented in the IChemE/BPE Dust Explosion online training modules. Each case study will demonstrate how the methodology works and how it can be applied to different potential dust explosion problems in different industries.
What's included in the series
Four 60-minute modules  
Four digital recordings for your personal use
Digital copies of all slides and supporting materials (PDF) for your personal use
E-certificate of attendance, including hours allocation, for CPD purposes
Course outline
Module 1: Pharmaceutical granulation, fluid bed drying and mill
Follows the classic wet granulation, fluid bed drying and milling process
Considers typical pharmaceutical mixtures
The importance of non-electrical sources of ignition and mitigation of consequences will be a major part of this case study
Module 2: Manufacture of ink using carbon black
Centred on a US Chemical Safety Board case study
Examines differences in approach that the DERReK methodology would highlight compared to the Chemical Safety Board Recommendations
Highlights how an explosion suppression system works in practice
Module 3: Conveying dusty solids into a silo
Reviews the combination of conveying and gravity charging to a silo
Assesses changes made to large scale plant in the US that lead to a dust explosion
Examines a large scale experiment carried out in Germany and lessons learnt for hazardous area classification
Module 4: Large scale refuse separation and drying
Considers the DERReK methodology in relationship to the refuse separation and drying process
Examines whether it is possible to make logical conclusions about the hazardous area classification of parts of the process
Considers the possible consequences of any explosion
Multiple-user fee
This option allows you to purchase the course for up to 10 individual users at a significantly reduced price of £1055 + VAT. Find out more>> 
Train your team
This course can be delivered to corporate teams, either on-site or online. Content can be tailored to your specific requirements. To find out more and request a quotation, visit our in-company training page.

* CPD hours should be used as an approximate guide and will vary depending on the preferred approach of the delegate and to what extent additional learning is completed.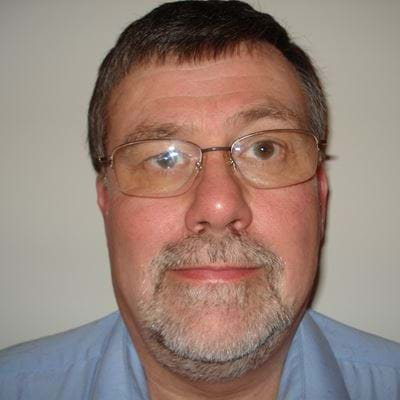 Trainer
Eur Ing Keith Plumb CEng, CSci, FIChemE, BPE Consultant
Keith is a self-employed process, safety and equipment consultant with more than 40 years' experience as a practising engineer. Most of his experience has been in pharmaceuticals, bio-pharmaceuticals and fine chemicals. 
Much of his work has included the handling of powder including the operation, design and commissioning of a wide range of equipment. This has naturally led onto a requirement to have a good understanding of dust explosions. A few years ago, it became clear that gaining a better understanding the problems associated with dust explosions would help his clients reduce the risks associated with their powder handling processes. 
For some time, Keith has been developing his own dust explosion risk reduction tool, DExTToR, which has won a couple of awards. He has had a long term working relationship with BPE Design and Consult.
Back to courses