Hazards of Air and Oxygen
courses
Hazards of Air and Oxygen
Overview
Air and oxygen are products that can seem harmless, but in certain environments they can prove deadly if used or introduced at the wrong place or time.
This course will help you understand the basic principles for safe use of air and oxygen, within a range of different industries and equipment. You will be able to better understand each side of the fire triangle within the process industries, key and common sources of ignition, strategies for the prevention of flammable/explosive atmospheres, trapped residual pressure hazards and the specific hazards when working in oxygen enriched environments.
Course outline
Module 1
The chemistry of fire

Oxygen/air

Fuel

Ignition sources

Explosions: deflagrations and detonations

Avoid flammable mixtures

Eliminate oxygen

Trapped pressure hazards

FAQs
Module 2
Specific hazards of pure oxygen
Oxygen-rich environments
Hazards of medical oxygen
Reactive hazards of oxygen
Contamination of materials handling oxygen
Misdirected flow of oxygen into process systems
Integrity management of oxygen systems
Learning outcomes
By the end of this course, you will:
better understand each side of the fire triangle
be introduced to fires and explosions (deflagration vs detonation)
have reviewed common sources of ignition which can cause process fires/explosions and how to manage these
be introduced to strategies for the prevention of flammable/explosive atmospheres
understand the hazards associated with trapped/residual pressure when working with compressed air
look specifically at the hazards of working with oxygen and oxygen-enriched environments.
Who will benefit
Front-line operators, maintenance crews, engineers, regulators and managers working in the renewable energy, food and drink, pharmaceuticals, power generation, water, steel, oil and gas, petrochemicals and refining industries.
What's included in the series
Two 60-minute sessions
Two digital recordings for your personal use
Digital copies of all slides and supporting materials (PDF) for your personal use
E-certificate of attendance, including hours allocation, for CPD purposes
Multiple-user fee
This option allows you to purchase the course for up to 10 individual users at a significantly reduced price of £819 + VAT. Find out more>>
Train your team
This course can be delivered to corporate teams, either on-site or online. Content can be tailored to your specific requirements. To find out more and request a quotation, visit our in-company training page.


* CPD hours should be used as an approximate guide and will vary depending on the preferred approach of the delegate and to what extent additional learning is completed.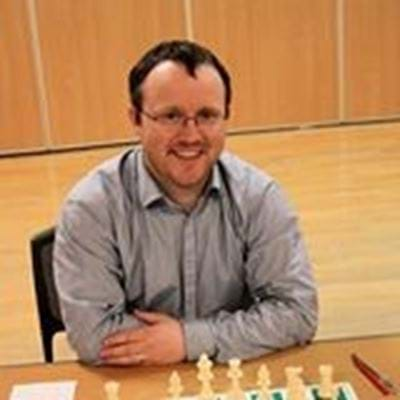 Trainer
Paul Denham
CEng, MIChemE
Paul is a Chartered Chemical Engineer who has worked in a range of sectors for over 20 years. These include heavy chemicals, fine chemicals, pharmaceuticals, petrochemicals & onshore and offshore oil and gas. He has worked for and with a number of major companies (ICI, Albright & Wilson, Roche, GlaxoSmithKline, INEOS, Wood Group PSN, Shell, BP and Talisman) and in a number of plant operations, design, and commissioning and plant support roles. 
Since 2002, Paul has led a number of major compliance projects including preparing top-tier COMAH report for a full site, and preparing IPPC application for a full site. Paul has worked in full time process safety roles since 2006 and supported a number of petrochemical assets and in this role, he led safety reviews, incident investigations and remediation projects on a number of flare disposal systems. 
Paul currently works in the oil and gas industry providing technical safety engineering services as a director of GMS Technical Safety. He also has a B(Eng) (Hons) in Chemical and Process Engineering from the University of Strathclyde and a MSc(Eng) in Process Safety & Loss Prevention from the University of Sheffield and a PG(Cert) in Nuclear Safety from the University of Central Lancashire (UCLAN).
Back to courses