2022 resulted in another strong financial year for the Institution with total group income from unrestricted funds ending the year ahead of target at £8.64m. This represents a 10% increase on 2021.


Total income (unrestricted funds)
Income from membership subscriptions remained steady, whilst income from training courses, conferences and events increased back up to pre-covid levels as activities returned face to face.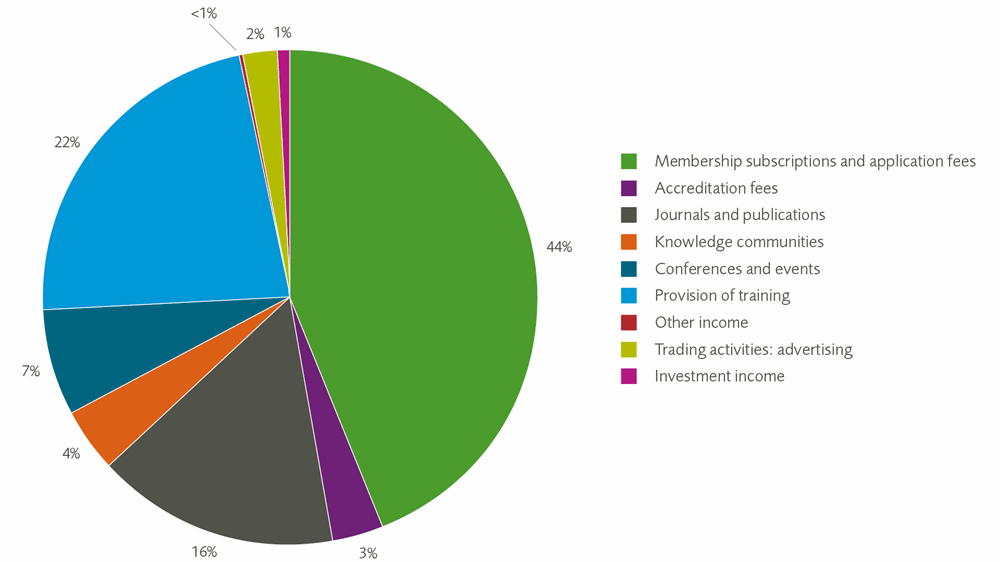 Operating income and expenditure (unrestricted funds) – last five years
Total expenditure on unrestricted funds was £8.23m, resulting in a net operating income of £406,000.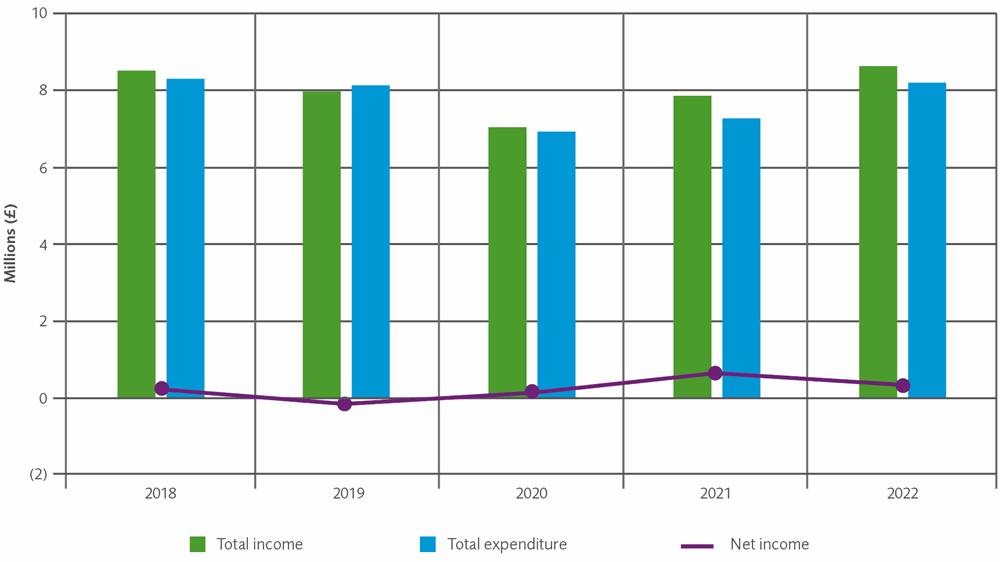 Reserve levels (unrestricted funds) – last five years
The level of free reserves held at year end was £6.73m with a further £0.35m held as a designated fund for future IT projects.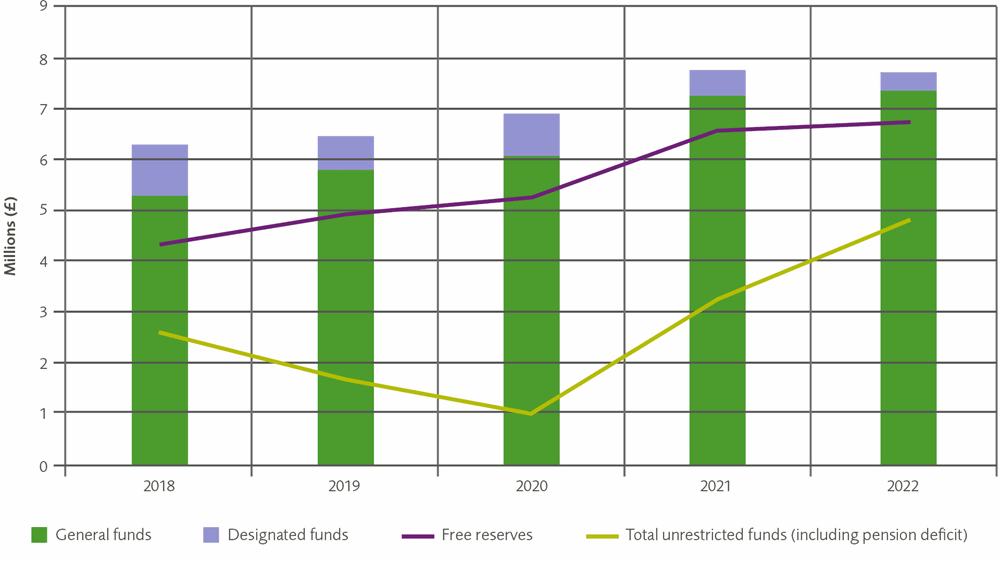 The full audited accounts for the Institution are available in the financial accounts area of the website.