IChemE medals acknowledge chemical en...
IChemE medals acknowledge chemical engineering brilliance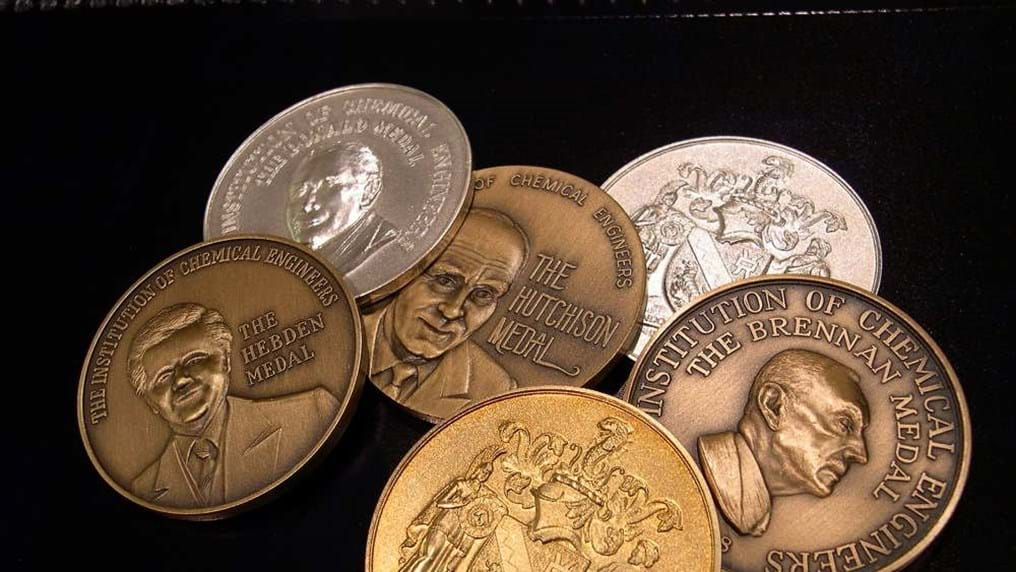 19th February 2019
Twenty-six chemical engineers have been recognised by the Institution of Chemical Engineers (IChemE) Medals and Prizes Committee for their tremendous contributions to the profession, in both research and industry.
The committee published the 2018 list of IChemE medal and prize winners today; acknowledging their remarkable work across various aspects of chemical, process and biochemical engineering.
John McAndrew, Stantec, New Zealand, will be presented with the Ambassador Prize. John is a committed ambassador for IChemE and has had significant involvement in the globalisation of the Institution's Water Special Interest Group (SIG).
Professor Colin Webb, University of Manchester, UK, will  receive two medals this year; the Council Medal for instigating the work of the Qualifications Commission (commonly called the Webb Commission), which addressed the need to substantially transform the Institution's qualifications processes; and the Donald Medal, for his contribution to biochemical engineering.
For their joint contribution towards regular IChemE publications on water issues, Richard Hill, Whitewater Ltd, UK and Chris Short, Water Quality Consultant, UK, will both receive the Greene Medal. The medal is in recognition of their long-standing commitment to the Institution, with acknowledgement to being founder members of the Water Special Interest Group.
Barry Weightman, KBR, UK, and Chair of IChemE's Professional Formation Forum (PFF), has been awarded the Davidson Medal for his continuous commitment towards his duties and mentoring.
Dr Dyllon Randall MIChemE, University of Cape Town, South Africa, will receive the Warner Prize this year for his work in sustainable chemical engineering..
2017 IChemE Award winner, Asel Sartbaeva, University of Bath, UK, is the recipient of the Hanson Medal, for her work: Vaccines: The End of the Cold War?, which was featured in The Chemical Engineer, March 2018.
The full list of 2018 Medal and Prize winners is available here. They will be presented with their awards later in the year.
Links
Full list of 2018 Medal and Prize winners
Contact
For more information please contact:
Rachael Fraser, Communications Executive, IChemE
t: +44 (0) 1788 534435
e: rfraser@icheme.org
Ketna Mistry, Communications Executive, IChemE
t: +44 (0) 1788 534484
e: kmistry@icheme.org
What is chemical engineering?
Chemical, biochemical and process engineering is the application of science, maths and economics in the process of turning raw materials into everyday, and more specialist, products. Professional chemical engineers design, construct and manage process operations all over the world. Oil and gas, pharmaceuticals, food and drink, synthetic fibres and clean drinking water are just some of the products where chemical engineering plays a central role.
IChemE
The Institution of Chemical Engineers (IChemE) advances chemical engineering's contribution worldwide for the benefit of society. We support the development of chemical engineering professionals and provide connections to a powerful network of around 37,000 members in 100 countries.
We support our members in applying their expertise and experience to make an influential contribution to solving major global challenges, and are the only organisation to award Chartered Chemical Engineer status and Professional Process Safety Engineer registration.
More information: www.icheme.org