15-7-21 Hydrogen Economy - the potent...
Manchester (UK)
Hydrogen Economy - the potential role of the North West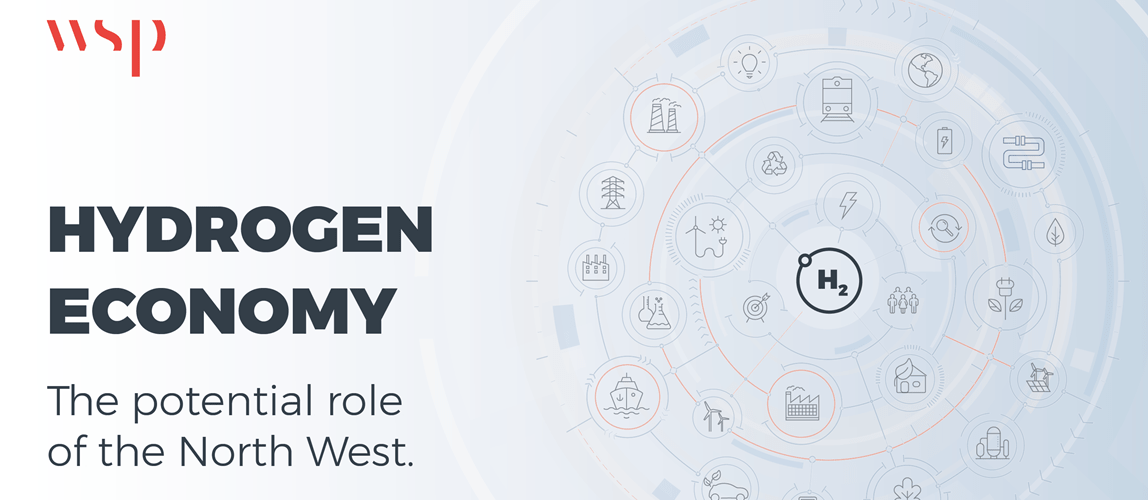 Date From

15th July 2021

Date To

15th July 2021

Price

Free of charge, open to all

Location

Online: 17:30 BST. Duration: 1 hour.
Overview
The current surge in Hydrogen as an energy vector has elevated discussions about the Hydrogen Economy to the point where large scale blue and green hydrogen projects like the north wests Hynet are progressing towards deployment. This talk will consider some of the broader elements around Hydrogen covering where it sits in the energy scenarios to 2050, outline the sources of hydrogen and their importance and aspects of distribution and overlapping future infrastructure, particularly the future of the natural gas grid conversion and the storage potential almost unique to the North West.
Speaker
James Watt, WSP        
James Watt is a Chartered Chemical Engineer, Chartered Scientist and Fellow of the IChemE. He joined WSP in 2021 as Hydrogen consultant working in the Hydrogen, CCS and decarbonisation sectors. He previously has 24 years experience of engineering design and management, the last 20 of which was with Wood a large engineering services company, most recently Process Engineering Manager.
He has worked in multiple sectors across the value chain from consultancy and operational support services in the process, energy transition and energy sectors, particularly Oil & Gas, underground gas storage, gas infatructure and Petrochemicals. For the last 15 years his technical focus has included CCUS, particularly infastructure, Hydrogen and decarbonisation. James is also a board member of the UK Carbon Capture and Storage Research Centre.        
The material presented in this webinar has not been peer-reviewed. Any opinions are the presenter's own and do not necessarily represent those of IChemE or the Manchester Members Group. The information is given in good faith but without any liability on the part of IChemE.     
Time 
17:30—18:30 BST.
Format
A one-hour online session: 40 minutes' presentation + 20 minutes' Q&A.
Software
The presentation will be delivered via GoToWebinar®. 
Check system requirements.
You are advised to join the webinar at least ten minutes before the scheduled start time, to allow for your computer to connect.
---
Back to events