Chemical engineering excellence recog...
Chemical engineering excellence recognised through IChemE medals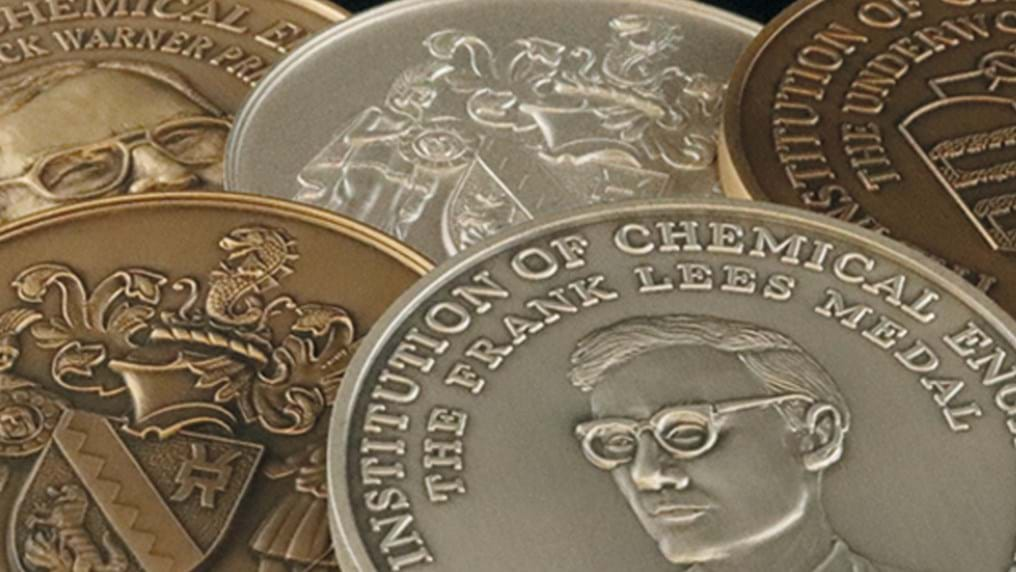 18th February 2020
Energy experts and dedicated volunteers are among the 26 chemical engineers being recognised by the Institution of Chemical Engineers (IChemE) for outstanding contributions to the profession in industry and academia.
The list of 2020 prize winners has been announced by the Medals and Prizes Committee today (18 February).
The Trustees Medal is being awarded to Brunel University's Professor Stefaan Simons. The inaugural Chair of the IChemE Energy Centre Board, he established the Energy Centre, it's Board and lead the development of its work programme alongside members and IChemE employees. He has helped raise the profile of chemical engineering in the energy landscape among the global engineering community and policy-makers.
Independent consultant Rodney Allam is the first-ever recipient of the new Clean Energy Medal. He is a distinguished member in the field of carbon capture and storage and has contributed to the Intergovernmental Panel on Climate Change (IPCC) since 2000. Recently, he has developed the 'Allam Cycle', a low-cost energy recycling process that uses captured carbon dioxide to power turbines in natural gas plants. It is set to revolutionise carbon capture technology.                                                      
Andy Brown, Progressive Energy, UK, will be presented with the Ambassador Prize for major contributions to IChemE's Clean Energy Special Interest Group (CESIG) for more than 15 years. Leading the CESIG's work on hydrogen, he contributed a report by numerous professional engineering institutions assessing the possibility of using hydrogen to replace natural gas in the UK's gas grid, and has overseen a features series on hydrogen in The Chemical Engineer.
The Greene Medal will be presented to Fenella Nordquist from KBR, UK. An active IChemE volunteer for almost 25 years, she has been instrumental in implementing the evolving process of accrediting chemical engineering degrees and mentored generations of chemical engineering students.
Angela Osborne, eXmoor Pharma Concepts, UK will be presented with the Donald Medal for her pioneering work applying process engineering disciplines in cell and gene therapy to develop regenerative medicines.
Raphaël Faure, Matthieu Flin, Pascal Del Gallo and Marc Wagner, from Air Liquide, France, will be awarded the Hanson Medal for their article, Add it up! How 3D printing of reactors can help chemical engineers with process intensification published in The Chemical Engineer.
Jarka Glassey, IChemE Vice President (Learned Society) and Chair of the Medals and Prizes Committee, said:
"Congratulations to all of the 2020 medal and prize winners. Every one of these chemical and process engineers are demonstrating their outstanding technical expertise and excellent contributions that are making the world a better place."
The medal winners will be awarded their prizes at events throughout the year. The full list of recipients is available online.
Links
Full list of IChemE's 2020 Medals and Prizes winners
Contact
For more information please contact:
Rachael Fraser, Communications Executive, IChemE
t: +44 (0) 1788 534435
e: rfraser@icheme.org
Ketna Mistry, Communications Executive, IChemE
t: +44 (0) 1788 534484
e: kmistry@icheme.org
What is chemical engineering?
Chemical, biochemical and process engineering is the application of science, maths and economics in the process of turning raw materials into everyday, and more specialist, products. Professional chemical engineers design, construct and manage process operations all over the world. Oil and gas, pharmaceuticals, food and drink, synthetic fibres and clean drinking water are just some of the products where chemical engineering plays a central role.
IChemE
The Institution of Chemical Engineers (IChemE) advances chemical engineering's contribution worldwide for the benefit of society. We support the development of chemical engineering professionals and provide connections to a powerful network of around 35,000 members in 100 countries.
We support our members in applying their expertise and experience to make an influential contribution to solving major global challenges, and are the only organisation to award Chartered Chemical Engineer status and Professional Process Safety Engineer registration.
More information: www.icheme.org